Positive discrimination is a menace to equality
No one should be given preferential treatment based on their skin colour or sex.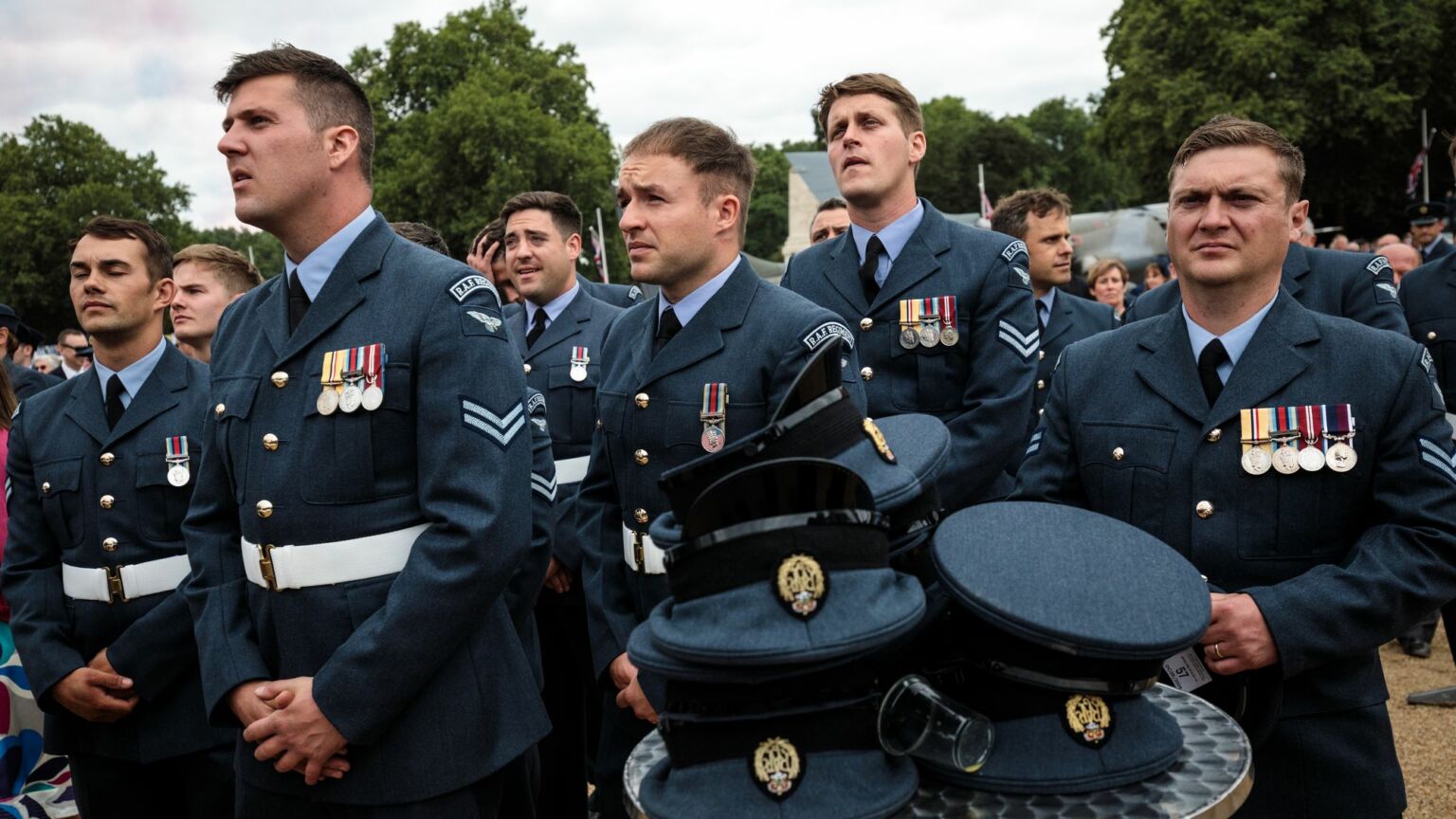 Imagine that you're a young white man, and that your lifelong ambition is to be a pilot. You put in hours of swotting up and apply to join a Royal Air Force (RAF) training programme. You sail through the aptitude tests, only to be knocked back after a Skype interview. You're told it's because you lack leadership skills – even though the course was intended to train you up in precisely this area.
Then, months later, you learn that women and minority-ethnic candidates had been 'fast-tracked' for the role. You learn that 'around 160 cases of positive discrimination had taken place' at the RAF. All, apparently, in an effort to meet 'aspirational diversity targets'. You'd be forgiven for concluding that your gender or your skin colour was what led to your rejection.
In the US, this practice has come to be known as 'affirmative action'. In the UK, we prefer 'positive action'. This is where job applicants, students and interns are given preferential treatment according to their skin colour or sex. It might mean they're guaranteed to get an interview or are offered lower entry criteria. It might also mean they'll be awarded the post above other equally or more qualified candidates.
In the UK, 'positive action' is exempt from the usual rules against employment discrimination. Employers are allowed to assist groups of people considered to be 'under-represented'. This is supposed to be limited to removing obstacles in order to create a level playing field for selection. But where removing barriers stops, and providing unfair advantages starts, is far from clear. Indeed, so blurred is the line between positive action and discrimination that even major employers – such as the RAF – can come a cropper.
This week, the House of Commons' Defence Select Committee heard that ethnic-minority and female pilots were recruited to training programmes over better qualified white pilots in around 160 instances between 2020 and 2021 – all in order to improve the RAF's diversity profile. That's 160 men who had worked hard to fulfil their ambition, but failed on account of their sex and skin colour. We need to stop with the euphemisms: this is not 'positive action', it is sexist and racist discrimination.
This discrimination is not just a blow to the rejected applicants – it is also bad news for society as a whole. The public can be put at risk if key services are staffed by people who are not best qualified for the job. MPs were told that those 160 diversity hires are likely to 'materially impact on the RAF's operational performance'.
Or take the police force, for example. A police officer should be able to complete a crime report. But this week it emerged that the Metropolitan Police have been accepting 'functionally illiterate' applicants in a bid to meet diversity targets. In 2021, Dame Cressida Dick, then Met commissioner, promised that 40 per cent of the force's new recruits would be black or ethnic minority by 2023. In order to meet this seemingly random goal, entry requirements have been lowered. Back in November, a review of recruitment and vetting by His Majesty's Inspectorate of Constabulary and Fire and Rescue Services found that nearly 10 per cent of police officers should never have been admitted into the force.
Perhaps most troubling of all is the way that positive discrimination breaks the unwritten social contract that says through working hard, studying and playing by the rules, you can get on in life. It sends a message to certain people that their sex and skin colour will count against them, no matter how much effort they put in or talent they have. Racism and sexism are then legitimised.
This doesn't just create new prejudices against supposedly privileged groups. It also breathes life back into outdated tropes. The efforts of qualified, capable women and black people, fully deserving of the jobs they have, are also undermined. When positive discrimination becomes the norm, people start to assume that success can only be achieved through a helping hand, rather than on merit.
Despite these problems, the Labour Party is throwing its weight behind positive discrimination. Labour announced this week that if it wins the next election, it plans to introduce a new Race Equality Act. This would make it legal for black-led businesses to be given extra help to procure lucrative government contracts. Turn this on its head for a moment and the problem is immediately clear: white-led businesses will not be treated in the same way. They won't be given extra help. The playing field will not be levelled, but tipped according to skin colour.
Tackling inequality is important. But it must not come at the cost of fair recruitment practices or getting the best people into public-service roles. If it is a lack of qualifications holding people back from getting the jobs they want, then we need to look at improving our education system, not selectively lowering entry requirements. Whether we call it positive discrimination or positive action, this grossly unfair practice benefits no one.
Joanna Williams is a spiked columnist and author of How Woke Won, which you can order here.
To enquire about republishing spiked's content, a right to reply or to request a correction, please contact the managing editor, Viv Regan.