The '15-minute city' is not a conspiracy theory
Oxford residents are being smeared as cranks for opposing a low-traffic scheme.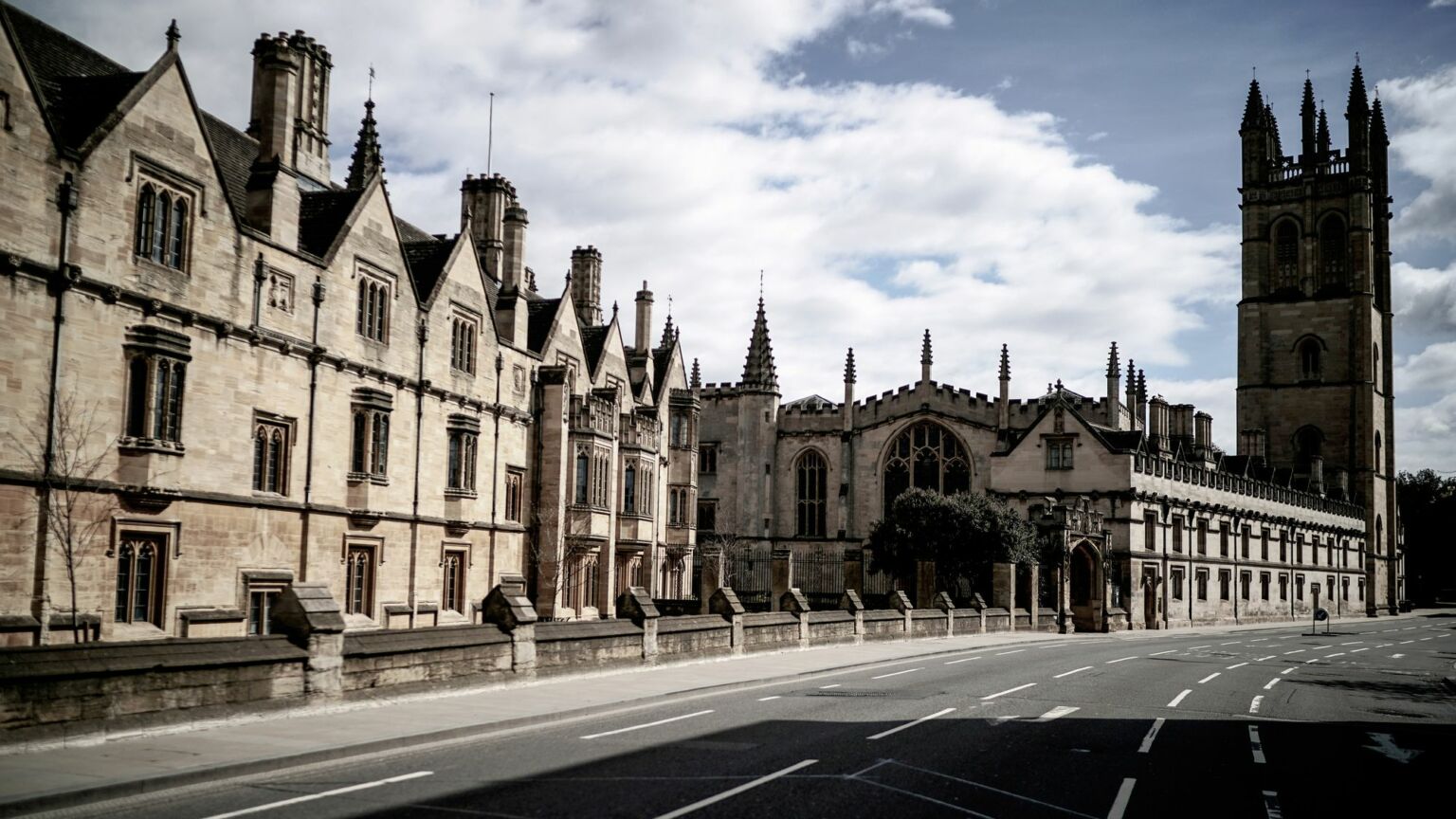 If you drive a car, you might be worried about how the rise of low-traffic neighbourhoods across Britain will affect your daily life. But before you voice your concerns online or talk to other worried motorists, you need to be careful. Because according to warnings from the mainstream media, you could soon find yourself tumbling down a dark, conspiratorial rabbit hole.
'Why do traffic-reduction schemes attract so many conspiracy theories?', asks the Guardian. Similarly, The Times warns us about 'conspiracy-minded social-media influencers' spreading 'misinformation' about low-traffic networks. The BBC even got its in-house 'climate-disinformation specialist' on the case to debunk 'false claims' about so-called traffic filters.
Most of these articles focus on the growing backlash to a plan in Oxford to create a so-called 15-minute city. As we reported on spiked last year, this will split the city up into six designated districts. The idea is that, in each district, most household essentials will be accessible by a 15-minute walk or bike ride. To cut traffic and to help Oxford meet its Net Zero climate targets, residents will be discouraged from driving outside of their own designated districts. Numberplate-recognition cameras will monitor cars when they go on certain roads, potentially leading to fines for anyone without the right permit. This is an undeniably draconian scheme, so it should hardly be a surprise that some motorists are up in arms about it.
Undoubtedly, a small but vocal section of the opposition to Oxford's 15-minute city is at the crankish end of the spectrum. Some online voices see the scheme as part of a plot by the World Economic Forum and / or the UN, which they say are trying to put us all into a permanent lockdown. On social media, there is some hyperbolic talk of people being locked in their homes or literally confined to their '15 minute' districts by force.
Yet judging from the tone of the media coverage, you would assume that only conspiracy theorists are worried about Oxford's scheme. Essentially, all opposition has been smeared and characterised as the work of shady influencers. Councillors in Oxford are reportedly 'fielding thousands of calls, emails, letters and social-media messages' from residents about the scheme, but these are simply waved away as the rantings of cranks.
Meanwhile, the media treat it as simply common sense that a city like Oxford would want to curtail people's ability to drive. There is little thought given to the residents this will affect, how their daily lives will be altered and why their anger might be justified. No thought for workers who need to drive to get to work. No thought for the elderly, the disabled or mothers with children who cannot easily swap a car journey for a bus or bike ride. Seeking to downplay the scope of Oxford's 15-minute-city scheme, the Guardian simply describes it as 'relatively ambitious'.
Such haughty indifference to the public has been clear from the early stages of the scheme. After a published plan was put out for public consultation, Oxford County Council's cabinet member for travel announced prematurely in November that the scheme is 'going to happen, definitely', regardless of public opinion. A £6.5million trial scheme for so-called low-traffic neighbourhoods was then approved by the council, which is now set to begin in 2024. Oxford residents are surely right to object to their local councillors foisting this initiative on them without their consent.
The media have taken umbrage at some of the rhetoric of the schemes' critics. Some opponents have referred to the scheme as akin to a 'climate lockdown', which The Times dismisses as an 'outlandish claim'. While some conspiracy theorists may take this term literally, others will no doubt recognise it as a polemical line. After all, while Oxford residents will not be forced to stay indoors, they will be encouraged not to drive and to remain as much as possible in their 15-minute district. It's hard not to see at least some parallels between this green-inspired scheme and the Covid 'Stay at Home' mentality. (Indeed, the term 'climate lockdown' was coined by the green movement itself, which marvelled at the supposed ecological benefits of the Covid lockdowns.)
These quibbles about rhetoric do not make Oxford's plans any less real, or any less damaging. Residents have every right to make their voices heard. And they should be free to do so without being dismissed as conspiratorial cranks.
Laurie Wastell is an intern at spiked.
To enquire about republishing spiked's content, a right to reply or to request a correction, please contact the managing editor, Viv Regan.