The feminist case for cars
Women have the most to lose from the green war on motorists.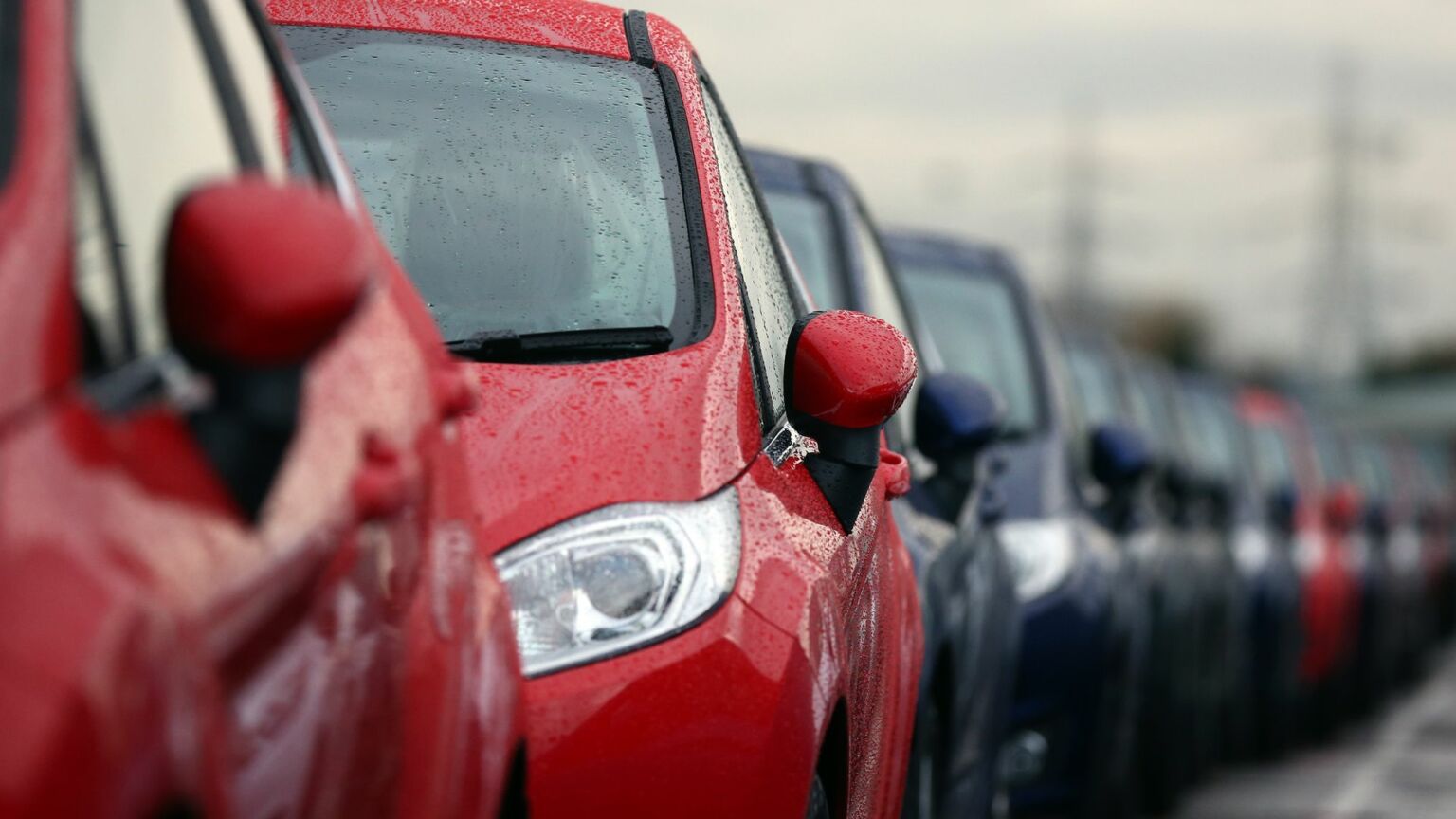 Might there, on the distant horizon, be just the tiniest little backlash to be discerned against the offensive currently being waged against the private car? If you ask in all innocence 'What offensive?', then I suggest that you do not live in London, or in one of the many other UK cities waging war on the car. Local authorities across the UK have declared the bike (and the e-bike and the e-scooter) king. And they have announced that if you can't get somewhere by these means, on your own two feet or by public transport – whether that's because it's too inflexible, too expensive or too often on strike – then you probably shouldn't be going there in the first place.
Protests against new anti-car 'Low Traffic Neighbourhoods' (LTNs) have been growing, with an area of east Oxford the latest setting for angry citizens taking direct action. In London, the seven-day congestion charge already excludes poorer drivers from much of the city. And plans by mayor Sadiq Khan to extend his ULEZ (Ultra Low Emission Zone) cash-cow everywhere inside the M25 are facing opposition from groups arguing that it will have a negligible effect on emissions in outer London, while causing huge complications and bills for those with the wrong sort of car. And last week none other than Lord Frost (he of the Brexit negotiations) penned an impassioned defence in the Telegraph of the inalienable right of everyone to enjoy the freedom of the road that comes with a car.
To be sure, the arrival of the private car and its mass availability made a huge difference to everyone. There is a reason why the car and the road trip were so often celebrated in popular culture in the United States. Nor is it by chance – as the erstwhile communists used to say – that cars were the first item that many eastern-bloc families acquired after the fall of the Berlin Wall. The car was the capitalist consumer item that those behind the Iron Curtain envied the most.
With the car comes the opportunity to go where you want, when you want, how far you want and by what route you want. And you can take your beloved or your family and friends with you. Is this not the essence of freedom?
Far less often observed is that these benefits, while transforming the lives of everyone, have arguably made more difference to the lives of women than to those of men. Whether that car is owned, co-owned or rented matters less than the simple fact of having access to a means of motorised transport that is your own.
Cars, and the right to drive them, gave women access to something – the freedom of movement – that men had long enjoyed. This also, by the way, helps to explain why the struggle for women to be allowed to drive in Saudi Arabia has been so contested for so long. The right to drive is about more than just driving. It is about not having to depend on a man. As such, the private car was always a feminist issue, and it still is.
A car can be a woman's private space. By and large, it is also a safe space – safer than most public transport, safer than walking dark streets or country lanes alone at night. And it takes you from door to door. Even the most frequent and most reliable public-transport systems – and London's must count as one of these – leaves many awkward and potentially dangerous spaces in between. If you are in peril, including in your domestic circumstances, your own car gives you a chance to escape.
A car gives women a wider choice of workplace and a wider choice of work. The same choice, in fact, that a man with his own car always had. Even with the stratospheric price of fuel today, driving will often be cheaper than public transport, even if you commute alone. And you can leave wherever you are when you are done, rather than wasting time waiting for whatever public transport chances along. And no, since you ask, neither a bike nor an e-scooter (nor you on it) will cope with a one-way journey of more than around five miles. When it rains and you're in a car, you stay dry. Inclement weather is a deterrent to any journey, but an e-scooter will hardly cope better than a car. And when it comes to ferrying others around, there is no contest.
It is all very well for anti-car campaigners to say everything should be within a 15-minute walk of where we live, as has been popularised by the concept of the eco-friendly '15 Minute City'. For many city-dwellers that is, to an extent at least, already the case. But are we really going to be expected to give up on everything that lies beyond those 15 minutes, for the sake of convenience or for Net Zero?
I sometimes wonder whether all those proselytisers for cycling and the rest have ever tried to take a couple of toddlers anywhere when it involves changing buses or transferring on to another mode of public transport. Or if any of them lives outside a city. Those neat little Dutch wagons that let you carry kids on your bike are just fine in the Netherlands, for short distances, but will they really do in most parts of Britain?
The same applies if you have limited mobility or you are helping someone who needs help themselves. If your route entails just one form of public transport, point to point, it is just about feasible – assuming there is room for your wheelchair or buggy on the bus. If any transfer is needed, then the only realistic solution is a car – or a taxi if you can afford it and if it is available when you need it.
And who mostly does this sort of ferrying? Just look around and you will see that, for the most part, it is women. How much more time, money and energy would women need in order to make these journeys by any other means? Their lives and their opportunities, as well as those of their dependants, have been improved beyond measure by the simple fact of having a car.
I am all for green cities, clean air and eco-friendly vehicles. But if the freedom to drive a car is rolled back, whether by price or by ill-conceived environmental regulation, it is the quality of women's lives that will be damaged most. I can see the picture now: little groups of women waiting by the bus stop with their toddlers and their food shopping, watching their unencumbered menfolk in the bike lane whizzing by.
Mary Dejevsky is a writer and broadcaster. She was Moscow correspondent for The Times between 1988 and 1992. She has also been a correspondent from Paris, Washington and China.
To enquire about republishing spiked's content, a right to reply or to request a correction, please contact the managing editor, Viv Regan.