Why is a Minnesota college enforcing blasphemy laws?
The firing of a Hamline University professor for showing a painting of Muhammad to her class is an outrage.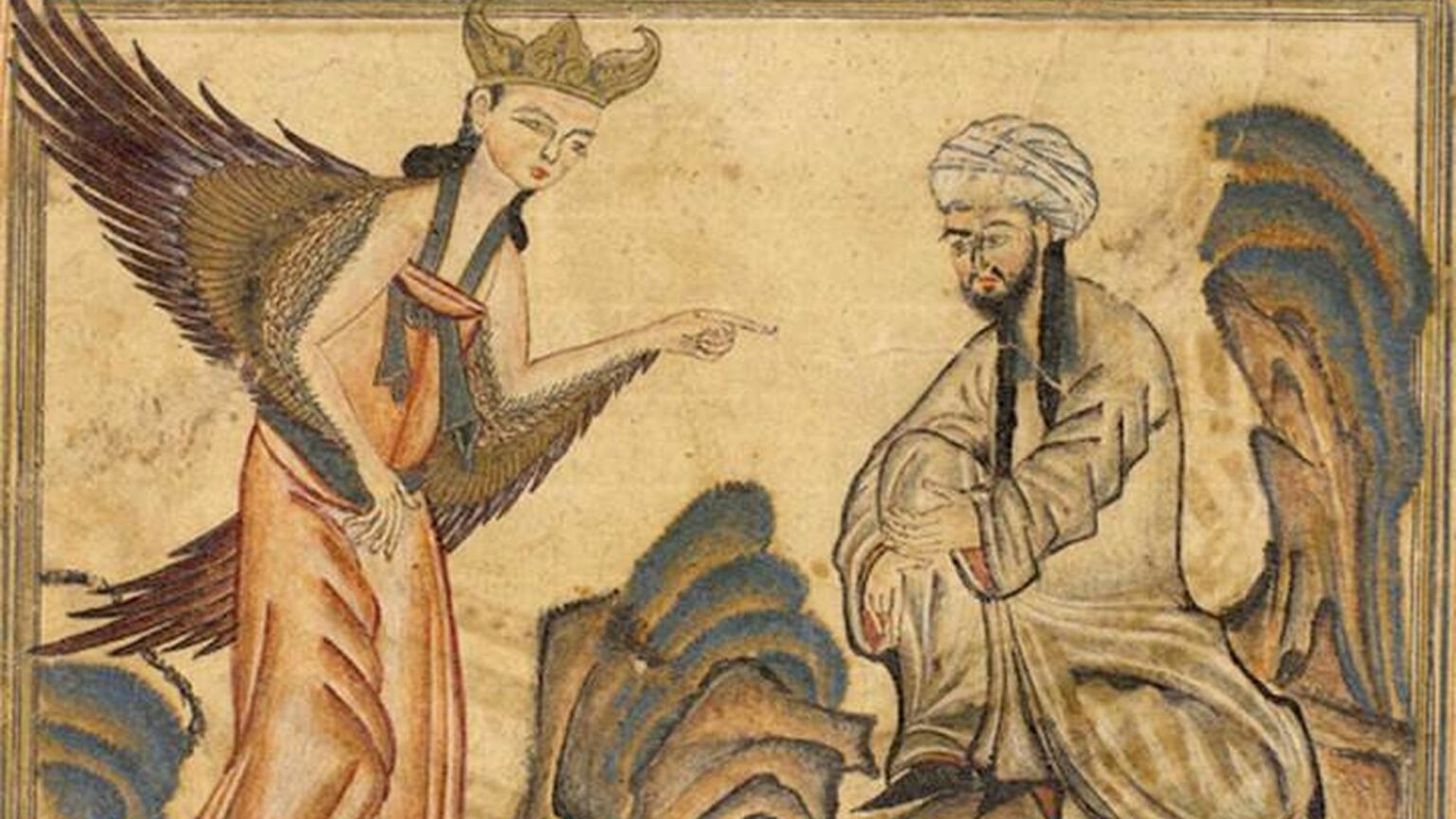 Last month, Hamline University in Minnesota fired Erika López Prater, an adjunct art-history instructor, because she showed her online class a medieval artwork depicting the Prophet Muhammad. According to a New York Times report from last week, a student in the class complained to the university's administration that depictions of Muhammad were prohibited according to Islam. She was backed by other Muslim students at the university. López Prater was relieved of her position, with accusations of Islamophobia ringing in her ears.
Losing one's job is a cruel enough punishment. But given the details of the case – a charge of Islamophobia by way of blasphemy – I couldn't help but think that things could have ended up so much worse for her than unemployment.
Only a few months before, Salman Rushdie was almost killed over his supposedly blasphemous book, The Satanic Verses. More than 30 years had passed since Iran's Ayatollah Khomeini issued a fatwa calling for Rushdie's assassination over the novel. Rushdie had outlived that particular ayatollah, and in recent years things seemed to have cooled down. That was until August 2022, when an Islamist stabbed Rushdie multiple times, blinding him in one eye and taking away the use of one of his hands. Rushdie's suspected assailant had taken the time to read just two pages of the novel.
In my book, That Joke Isn't Funny Anymore: On the Death and Rebirth of Comedy, I reflect on wokeness, cancel culture and what being a comedian means today. I've been thinking a lot about this stuff over the past eight years. To be precise, I've been thinking a lot about it since 7 January 2015 – the day of the Charlie Hebdo massacre.
Every year, in addition to making the same New Year's resolutions I won't stick to, I think about the dead blasphemers at Charlie Hebdo, and about my own blasphemies (both religious and secular). Whatever level of cancellation I've faced so far, things could be so much worse.
Years ago, I attended a debate about religion between Christopher Hitchens and Dinesh D'Souza. Those were the days when New Atheists like Hitchens were debating theists all over the US. It was during this period that it really hit me: if we are able to argue over religion and the existence of God, then surely no subject – and no faith – is off-limits.
I was a strident atheist at that time. I've mellowed out since then. But I still believe that, when it comes to debate, inquiry and especially when it comes to comedy, everything is fair game.
It is often taken for granted that any visual representation of Muhammad is blasphemous. The idea has even crept into secular culture. But as Amna Khalid, an associate professor of history at Carleton College, explains: 'In endorsing the view that figurative representations of the prophet are prohibited in Islam, Hamline has privileged a most extreme and conservative Muslim point of view.'
Good to know. No doubt, if I were taking an art-history course at Hamline University, I would like to know this. But even if everyone agreed that the painting in question, a 14th-century depiction of the Angel Gabriel and Muhammad, was blasphemous – so what? A truly liberal society should not have sacred cows.
The New Atheists didn't introduce me to this blasphemous mode of thinking (George Carlin was already one of my gods). But they definitely helped strengthen it for me. It was the massacre of Charlie Hebdo staff, for the sin of publishing cartoons of Muhammad, that really turned me into a free-speech jihadi.
For everyone like myself, who condemned the Charlie Hebdo murders, there were just as many, if not more, religious and secular turds proclaiming, 'I believe in free speech, but…'. Rushdie has referred to these types as the 'But Brigade' and 'pussies', although he later regretted using the p-word – even though it was the right word to use.
A dozen lives were taken and 11 other people were injured at Charlie Hebdo. And yet you will still hear Western liberals talk about Charlie's alleged racism and its 'punching down' at Muslims. Even when they are careful not to justify the attack, these people at least suggest a causality. 'Those satirists knew what they were doing, what did they expect?'
Of course, what Charlie Hebdo did was not 'punching down'. Satirising Islam is actually 'punching up'. If there is no God but Allah, and Muhammad is His messenger (Peace be upon Him), you can't punch much higher than that.
When it comes to free speech, I know I might be preaching to the choir. But when so many elsewhere seem indifferent to the return of blasphemy laws, we need to start growing our heretical congregation. It could be risky, but it is necessary.
Lou Perez is a comedian, producer, host of The Lou Perez Podcast and author of the book, That Joke Isn't Funny Anymore. Follow him on Twitter: @TheLouPerez
To enquire about republishing spiked's content, a right to reply or to request a correction, please contact the managing editor, Viv Regan.