Ukraine has exposed the moral rot of pacifism
Too many in the West seem to have forgotten that some things are worth fighting for.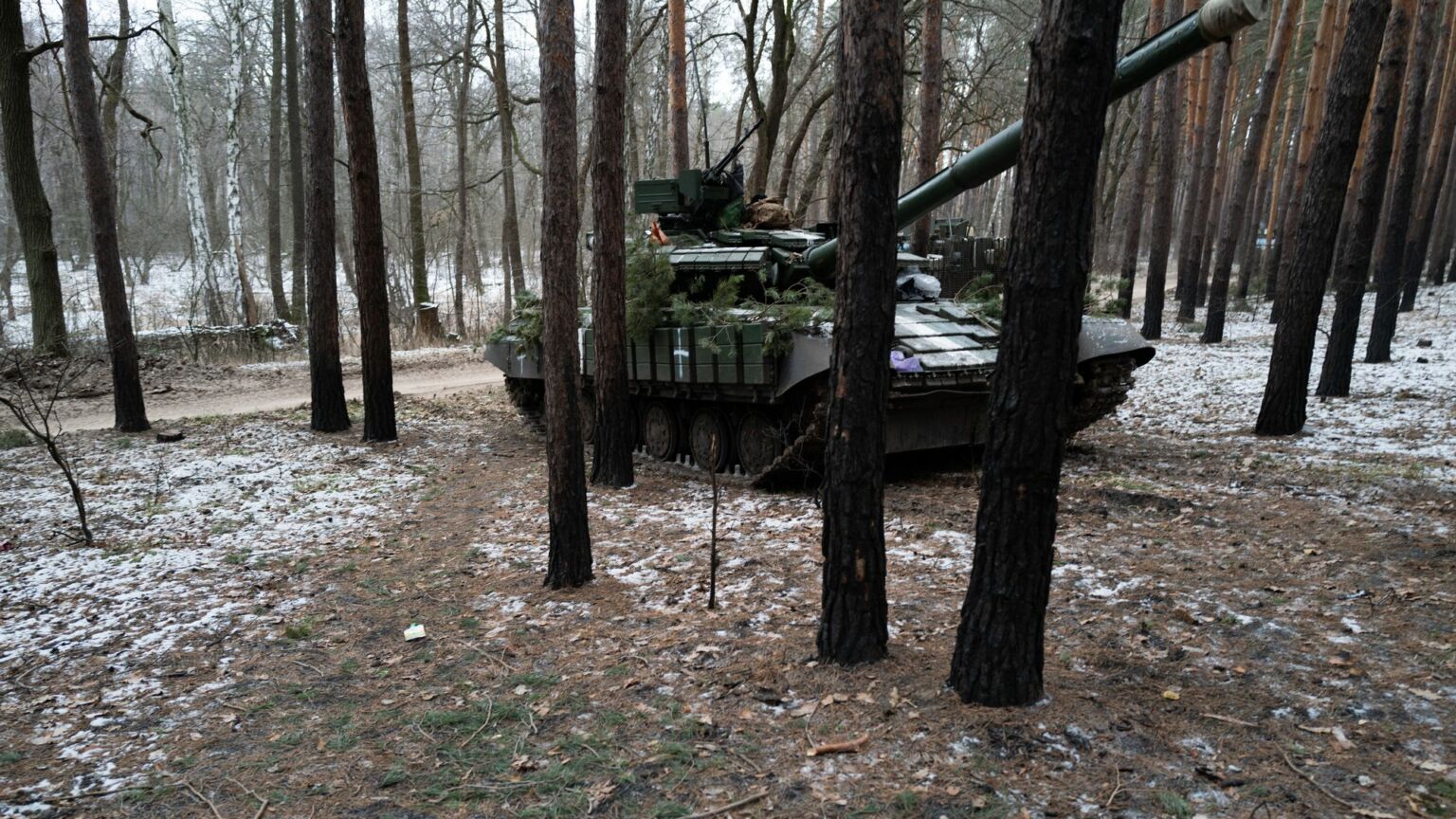 Back in September, Russia declared a partial mobilisation of its military reservists, to try to bolster its flailing invasion of Ukraine. In recent days, that mobilisation has finally borne bitter fruit. After weeks of unfathomably intense fighting around the Ukrainian hub town of Bakhmut, Russian forces have made their first substantive territorial gains for some time, capturing the small salt-mining town of Soledar. Russia's gains illustrate the cruel lopsidedness of this war – every Russian advance is a fundamental blow against Ukrainian sovereignty, every Russian retreat is merely a bruised ego for Putin.
This is no rout, but it still signals an important change in the overall war situation. Russia seems to have found a way of regaining some of the initiative. Wagner Group mercenaries – making grim use of seemingly endless, expendable waves of convicts, addicts and other dregs – captured Soledar with the support of elite Russian regular forces and significant aviation support. Soledar is a gateway to the larger, more important city of Bakhmut.
This all represents the end of Russia's manpower issues, which precipitated the huge gains made by Ukraine around Kharkiv in the latter part of last year. What's more, Wagner fighters have proven themselves to be brutally effective. Perhaps they are more at ease than other Russian forces with the role they have to play; fighting for money may be a more honest motivation than Putin's vague dreams of Russkiy Mir (a 'Russian world').
Despite the focus in the media on weapons systems – Javelin missiles, artillery pieces, HIMARS, tanks and so on – wars are still fought by boots on the ground. Russia, owing to its far bigger population, was always destined to have the advantage here. Ukraine's troops may be better motivated, better trained and better deployed. But as the saying goes, quantity has a quality of its own.
Ukraine is also suffering from the effects of Russia's terroristic policy of targeting civilian infrastructure. It must constantly choose between placing air defences around cities, to protect civilians and ensure the supply of basic services, or placing them at the front, to protect soldiers from airborne attacks.
The next few months, into the spring, will be crucial. Some suggest that the Ukrainian troops around Bakhmut were tasked with simply trying to hold the line – buying time, Stalingrad-style, while counteroffensives are being prepared elsewhere. Whatever the truth of this, Russia is surely planning offensives of its own, with the thousands of new recruits from its September mobilisation.
More Western weapons – most importantly a new range of armoured vehicles, including some battle tanks – are on their way to Ukraine, which will provide the Ukrainian army with more and better offensive options. Ukraine has the means and determination to press for a victory.
But here we must note an increasingly dangerous dynamic, whereby the cynicism of Western grand strategists meets the cowardice of Western pacifists.
Many in the US deep state believe that the best outcome is a long, extended war – one that will bleed Russia dry. This means Ukraine being provided with only just enough weapons – enough to grind Russia down, but not fully win.
Such strategic calculations are nothing new. Ukraine knows that America's interests are not identical to its own, even if they align substantially. But while we expect such cynicism from military planners, this dynamic is accelerated by those who object to weapons deliveries entirely, on the grounds that it is all just dangerous 'escalation'.
There are, of course, good reasons to be careful about what is delivered to Ukraine and when. Russia is, after all, a nuclear power. But calls to avoid escalation are more often just a cover for cowardice, borne out of the idea that war is always pointless and that the national sovereignty and independence of Ukraine is not that big a deal.
The idea that there is nothing worth fighting for has, for some time, been the default mood in the West. Worries about escalation are more reflective of a desire for all this awfulness to be over with, rather than a serious reflection of Western interests and geopolitical thinking. Such pacifism is only ever a surrender to the interests of the powerful – to Thucydides' dictum that 'the strong do what they can and the weak suffer what they must'.
In the face of this cynicism, we must remain steadfast in our defence of national sovereignty – and in our support for Ukraine. The Ukrainians know the value of freedom. Do we?
Jacob Reynolds is partnerships manager at the Academy of Ideas.
To enquire about republishing spiked's content, a right to reply or to request a correction, please contact the managing editor, Viv Regan.