While Ukraine freezes, the West postures
Our politicians have not grasped the seriousness of Russia's assault on Ukraine's energy grid.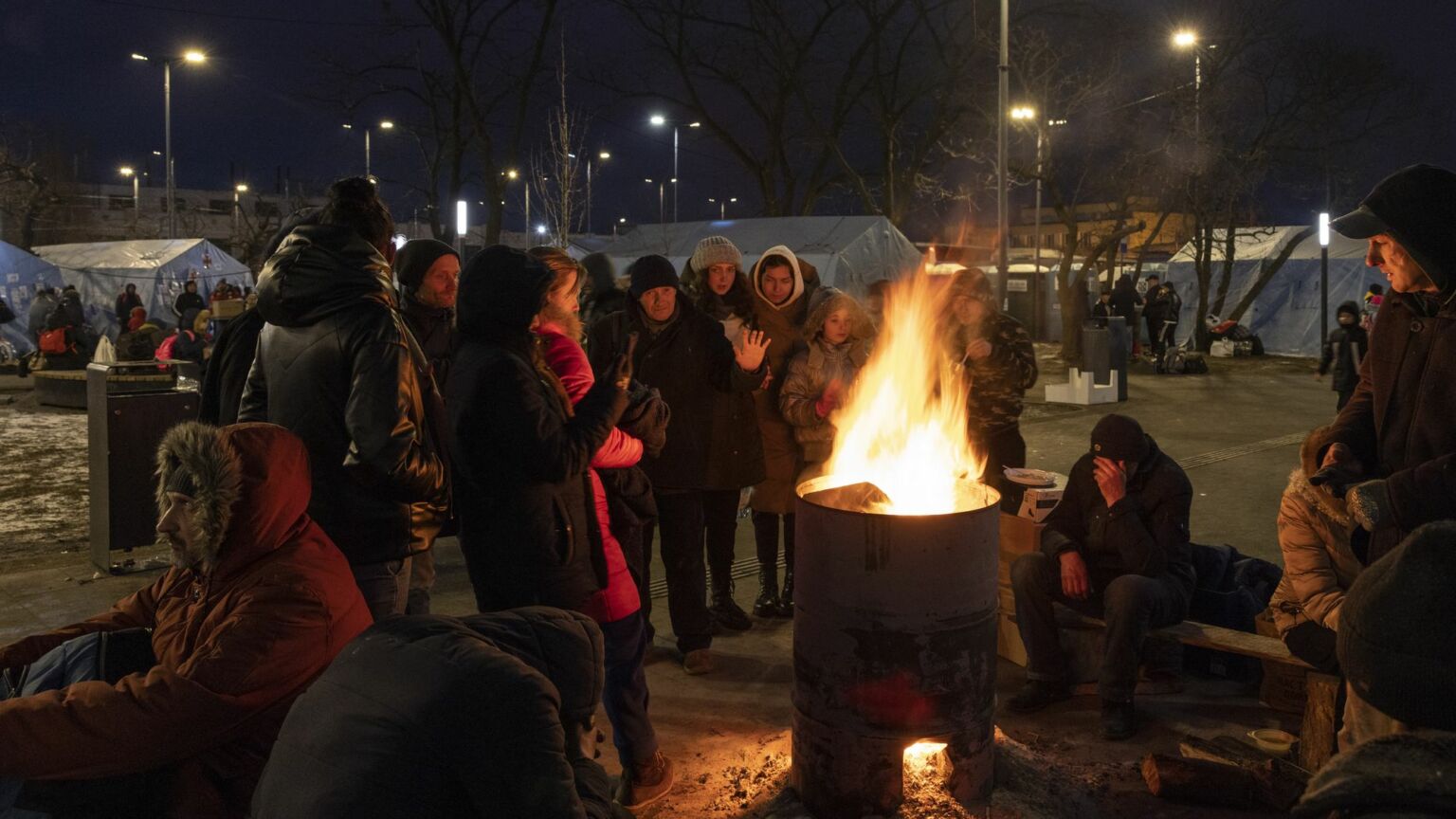 As the first snows of the season fall across Ukraine, the effects of Russia's relentless, terroristic targeting of Ukraine's energy infrastructure are beginning to be felt.
Blackouts had until recently been managed in a rolling, coordinated fashion. Now they are affecting whole cities, like Lviv and Kyiv, without warning. It is not just electricity that is down. Running water and even mobile-phone reception is being shut off across Ukraine.
Winter has not even officially begun, yet temperatures are already hovering around freezing. In a country known for its brutally cold winters, prolonged power outages are a bleak prospect. Many of Ukraine's millions of city-dwellers rely on communal heating for their apartment blocks. They now face the very real prospect of whole heating systems collapsing.
The situation is so dire that, earlier this week, Kyiv mayor Vitali Klitschko raised the possibility that the capital may soon need to be evacuated. He has since taken a firmer stance, insisting that while 'Putin wants to terrorise people, make them freeze, without light… we will not die or flee as Putin wants'. Yet Ukrainian sources report that evacuation remains a very real prospect. At some point, people may have no choice: the stubborn, relentless resistance that Ukrainians have shown thus far will not heat their homes.
As the attacks on its energy grid mount, Ukraine continues to call for more, and better, air defences from the West. And despite the recent incident in Poland, where a stray missile from Ukraine's air-defence systems is said to have caused an explosion that killed two people, Western allies are continuing to supply Ukraine.
Still, the fact remains that even a substantial acceleration of missile-defence deliveries would not be enough to fully protect Ukraine from Russian missiles. Ukraine is so vast, offering such an array of targets for Russia, that it is almost impossible to protect it all.
Moreover, missile defence requires substantially greater resources than missile offence, especially with Russia now deploying cheap Iranian drones. Ukraine would need missile systems worth millions of dollars to protect it against swarms of drones costing mere thousands.
Worryingly, few seem to be taking the threat to Ukraine's civilian population as seriously as they should be. Despite the often ingenious work of Ukraine's civil engineers, Ukraine is running out of parts to repair the damage to the power network. It is no simple task to source these, either, given that much of Ukraine's network relies on Soviet stock. Ukraine has formally requested help and parts to repair the network, but the scale of the challenge is enormous.
Even more worryingly, Western politicians and planners seem unprepared for the scale of the potential humanitarian disaster. If its energy network was to completely collapse, Ukraine might well need hundreds of thousands of generators, mobile radiators and other heating equipment. It would also need plans for water, fuel and food distribution. Even after the experience of the pandemic, when many Western states redirected resources in response, it is not clear that any have the capacity for the scale of operation likely to be required in Ukraine. There will no doubt be some in the dark corridors of Washington or Brussels who are trying to develop a plan. But there has been little of the broader political attention and public discussion needed to make this a reality.
Instead, Western officials seem content to engage in little more than gesture politics. This week, for instance, the European Parliament saw fit to pass a resolution calling Russia a terrorist state. This type of self-congratulatory posturing may make Western politicians feel good. But it will do nothing to help Ukrainians.
The crisis in Ukraine is deeply serious. It's time Western politicians treated it as such.
Jacob Reynolds is partnerships manager at the Academy of Ideas.
To enquire about republishing spiked's content, a right to reply or to request a correction, please contact the managing editor, Viv Regan.