Trans ideology is turning violent criminals into victims
Murderers do not deserve sympathy just for identifying as women.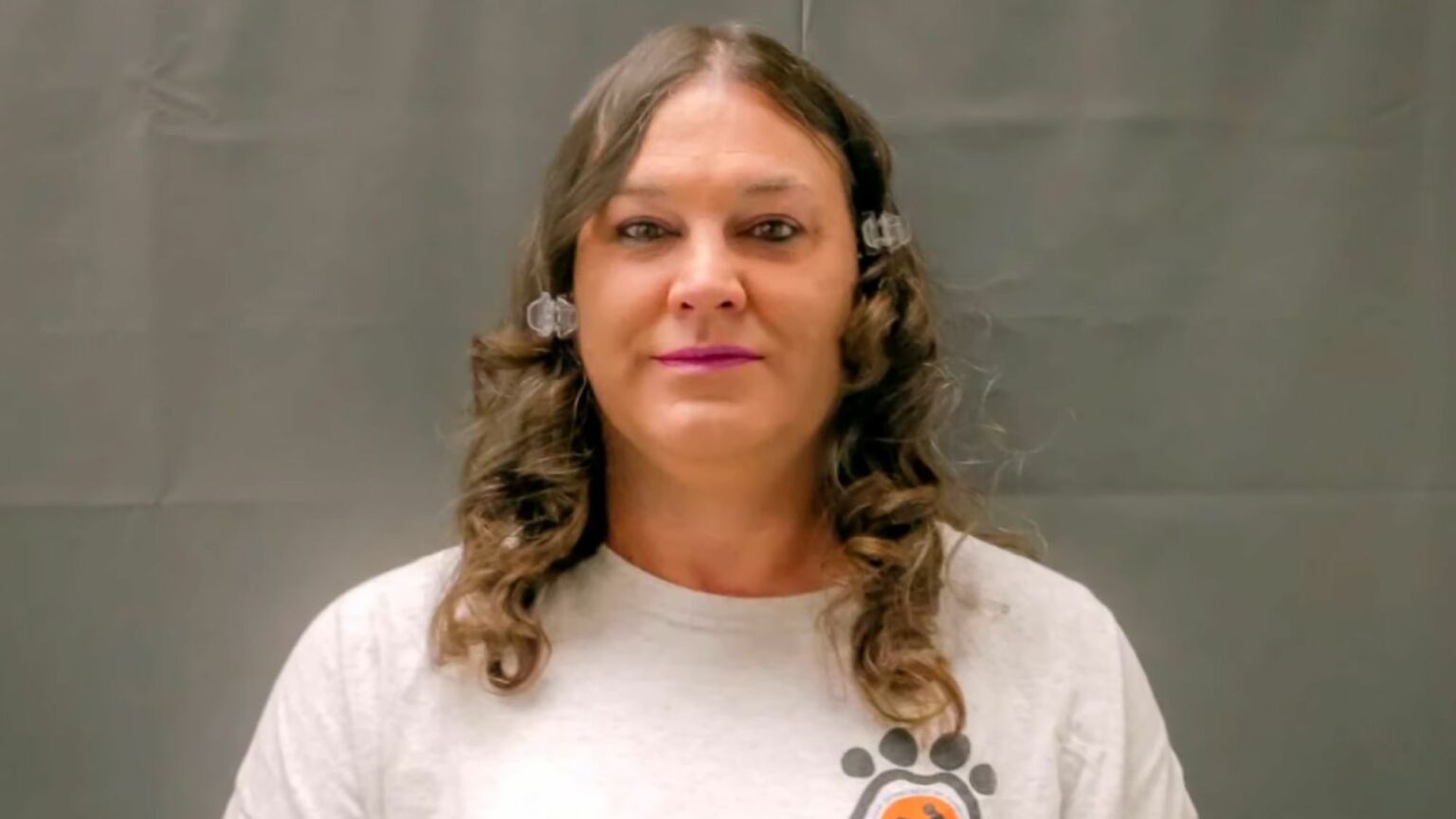 The media love to report on 'first trans person to' stories. Usually, it's the first transwoman to swipe a prize in a female-only competition, or the first transman to give birth (of which there have been a surprising number). Last week's first wasn't quite so uplifting. Scott McLaughlin, a man who has since adopted the name Amber, was convicted of stalking, raping and murdering his ex-girlfriend Beverly Guenther on 20 November 2003. He was sentenced to death for first-degree murder in 2006. Last week, he was executed by lethal injection in Missouri. Headlines around the world described 'Amber McLaughlin' as the 'first transgender inmate' in the US to be executed.
The death penalty is arguably a hangover from more barbarous times. Today, it is rarely used in the US and only remains legal in 27 states. Around 1,600 men and just 17 women have been executed since 1976. So it was not surprising that McLaughlin's death sentence was met with appeals for clemency. US celebrities, retired Missouri judges and protesters all added their voices to a legal request for clemency made by McLaughlin's lawyer. 'Please pray that God touches [Missouri] governor Parson's heart with compassion', wrote singer Sheryl Crow. Governor Mike Parson nevertheless denied the request.
Of course, it is right to question the ethics of capital punishment. But you cannot help but suspect that if McLaughlin had not started to identify as a transwoman three years ago, his case would have elicited far less sympathy and attention. Indeed, in his appeal for clemency, federal public defender Larry Komp cited 'gender dysphoria' as one of reasons McLaughlin ought to be spared. 'We think Amber has demonstrated incredible courage because, I can tell you, there's a lot of hate when it comes to that issue', he said last week.
Meanwhile, press coverage has focussed heavily on McLaughlin's final written statement: 'I am sorry for what I did. I am a loving and caring person.' While this sympathetic quote appears in headlines, the grisly nature of the murder he committed is downplayed.
McLaughlin's crimes, and the woman whose life he took, should not be forgotten. His victim, 45-year-old Beverly Guenther, had taken out a restraining order against him. She regularly had police officers walk her to her car out of fear for her life. Guenther's brother, Al Wedepohl, described how, following a divorce and depression, she had been 'turning her life around' when she began dating the man who would eventually murder her. McLaughlin, he recalls, was manipulative, controlling and 'very abusive, physically and mentally'. After terrorising Guenther for days, McLaughlin abducted and raped her, before stabbing her to death with a steak knife. He had been due in court on stalking charges the very next day. And it was not his first offence. McLaughlin had already been put on the sex-offenders' register, and at one point was jailed for five years for assaulting a 14-year-old girl. There is no question that McLaughlin's crimes were monstrous.
What's more, crimes like this are far more likely to be committed by men. McLaughlin never applied to legally change his sex and was referred to as 'Scott' in all official documentation. Nevertheless, the media coverage of Scott has largely treated him as a woman. He also features on Wikipedia's list of women who have been executed in the US.
McLaughlin is not the only violent male to be treated as a woman. At the time of writing, 22-year-old Nikki Secondino, a male who identifies as a transwoman, has been charged with the murder of his father, 61-year-old Carlo Secondino. He is alleged to have also stabbed his 19-year-old sister, Liana, who remains critically injured and in hospital. Footage shows him being led away from the family home in New York with a smirk on his face. Secondino will be treated in all respects by the criminal-justice system as if he were female.
In another shocking case, virtually ignored by the liberal press in the US, is that of high-profile transgender activist Dana Rivers. Rivers, a transwoman born David Chester Warfield, was convicted in November of the murder of Charlotte Reed, Patricia Wright and their son Benny Diambu-Wright. He is currently awaiting sentencing pending a verdict on his sanity. Such mass murders are rare, but they are statistically far more likely to be committed by males than females. Their adopted names do not change the fact that Secondino and Rivers are men.
The media need to stop gaslighting the public by referring to these violent men as women. Worse, they need to stop treating them as delicate flowers in need of protection from a supposedly transphobic and hostile world. Trans ideology is encouraging us to forget who the real victims are here.
Jo Bartosch is a journalist campaigning for the rights of women and girls.
Picture by: YouTube / KSDK News
To enquire about republishing spiked's content, a right to reply or to request a correction, please contact the managing editor, Viv Regan.