Prince Harry and the snootiness of modern 'anti-racism'
His self-righteous quest to rid us of 'unconscious bias' speaks to the elitism of woke ideology.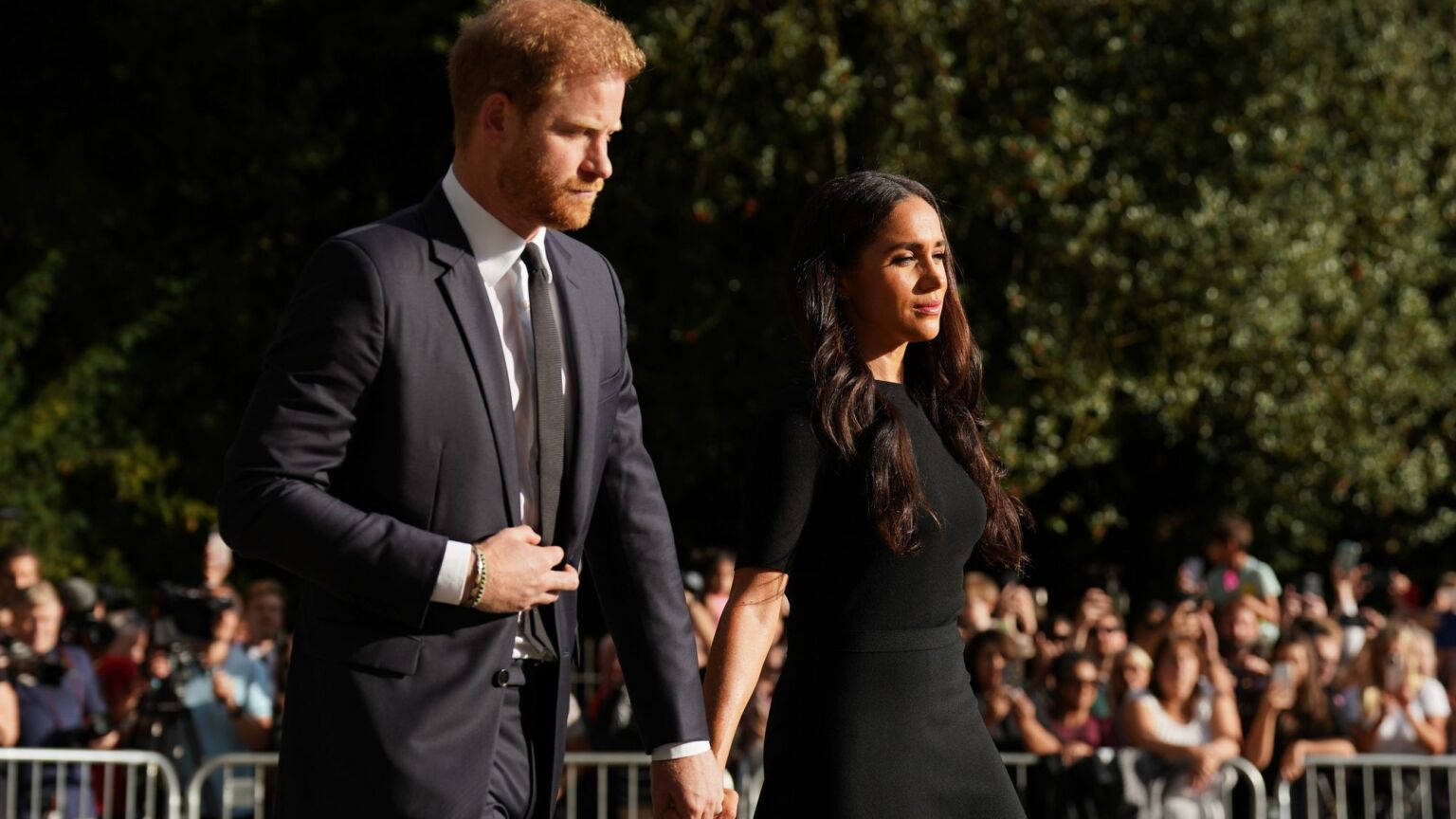 Since Prince Harry left the royal family he's been casting about for a new role, a new calling, beyond talking mournfully about himself to the highest bidder. Going by his bombshell memoir, Spare, and the cascade of interviews surrounding it, an obvious vocation presents itself: diversity trainer.
It's a lucrative industry, after all. And if Harry's recent media blitz is anything to go by, he's taken to all the woke mantras with the zeal of a convert. He's suggested that the royals need to confront their 'unconscious bias' if the monarchy is to have any chance of surviving. Harry even told CBS that he himself was 'probably bigoted' before he met his mixed-race wife, Meghan Markle. By which he seems to mean he was blissfully unaware of the scale of racism in society.
In his book, Harry blames his own racial indiscretions as a young man – such as dressing up as a Nazi and referring to a fellow cadet at Sandhurst as a 'Paki' – on his 'unconscious bias' and the privilege he was raised in. So sheltered was this carrot-topped prince, Harry improbably claims, that aged 21 he genuinely thought 'Paki' was as inoffensive as 'Yankee'.
Unconscious bias – also known as implicit bias – is a concept that has been curdling in academia for almost three decades, first developed by psychologists Mahzarin Banaji and Anthony Greenwald in the mid-Nineties. They designed the Implicit Association Test (IAT), which has been used millions of times to measure the prejudices people allegedly hold without realising.
The IAT is, to put it politely, contested. The same person can produce different results on different days and the link between unconscious bias, as measured by the test, and discriminatory behaviour is negligible. Still, it has given faux-scientific gloss to modish notions of unwitting racism and helped fuel the diversity-training industry, premised on the idea that people can be racist even if they don't say or think or do anything racist.
In Harry's hands, the notion of unconscious bias has proved a useful concept. Not only does it absolve him of his past indiscretions – it was the privilege that made me do it – it has also allowed him to claim, in recent days, that neither he nor Meghan has ever accused the royal family of being racist. Instead, they are just suffering from 'unconscious bias', as he himself once was.
This all refers to a moment in Harry and Meghan's explosive 2021 Oprah interview, in which Meghan alleged that a member of the monarchy had speculated about the colour of their son's skin before he was born. Despite Meghan refusing to name the person, because of how 'damaging' it would be to them, Harry is now trying to suggest that she wasn't actually making a grave accusation of racism, even though she plainly was.
In the end, this is just torturous semantics. But it does remind us of the role concepts like 'unconscious bias' play in the race debate today. They serve as a handy way to allege racism in the absence of any evidence of it – and to read foul motivations into comments that someone may have uttered innocently, even if they worded them somewhat poorly or insensitively.
Megxit would have played out very differently were it not for the dilution of the definition of racism in recent decades. When Harry and Meghan dramatically left the UK in January 2020, claiming to be the victims of a racist palace and press, they never offered any evidence of explicit prejudice. All of it was unconscious, implicit – that is, utterly subjective.
As I wrote on spiked at the time, the allegations against the press were based on a handful of examples that you'd need a degree in critical race theory to begin to interpret as racist. Where the royals are concerned, we have been given a few awkward anecdotes, out of context, by a couple who have clearly imbibed the hypersensitivity of our age.
In the Harry and Meghan saga, we also see the strangely elitist turn that anti-racism has taken in recent years. Today's woke activists often carry on like members of an elite religious order – The Elect, as American writer John McWhorter has dubbed them – whose role it is to awaken everyone else to their sinful thoughts and original sin and put them on the path to enlightenment.
Witness the strange role Brexit seems to play in Harry and Meghan's telling of their story. In the Netflix series the couple put out in December, their exit from the UK is placed in the context of the 'jingoism and nationalism' of our exit from the EU. In the Oprah interview, Harry admitted he felt Britain itself was racist, because of the nefarious influence of the tabloids.
In turn, anyone who challenged this narrative, or who criticised the Sussexes' haughty behaviour, or who questioned the veracity of some of Meghan's more fantastical claims, was reflexively cast as a racist by the so-called liberal media. Running to the defence of two entitled, and quite possibly deluded, royals became the responsibility of good anti-racists everywhere.
In the story of Harry and Meghan, we see an uncomfortable truth. Not about the royal family or the state of modern Britain – but about the state of anti-racism, a once radical movement that has been warped beyond all recognition. It has become a plaything of some of the most privileged people imaginable – a means to demonise any criticism and burnish their moral status.
Where the old anti-racism was radical, brave and fought from the bottom-up, this new 'anti-racism' is hectoring, pompous, even aristocratic. No wonder our prince has taken to it so effortlessly.
Tom Slater is editor of spiked. Follow him on Twitter: @Tom_Slater_
To enquire about republishing spiked's content, a right to reply or to request a correction, please contact the managing editor, Viv Regan.