This is a dark day for women and children in Scotland
Sturgeon's gender-recognition bill will drive a coach and horses through safeguarding and sex-based rights.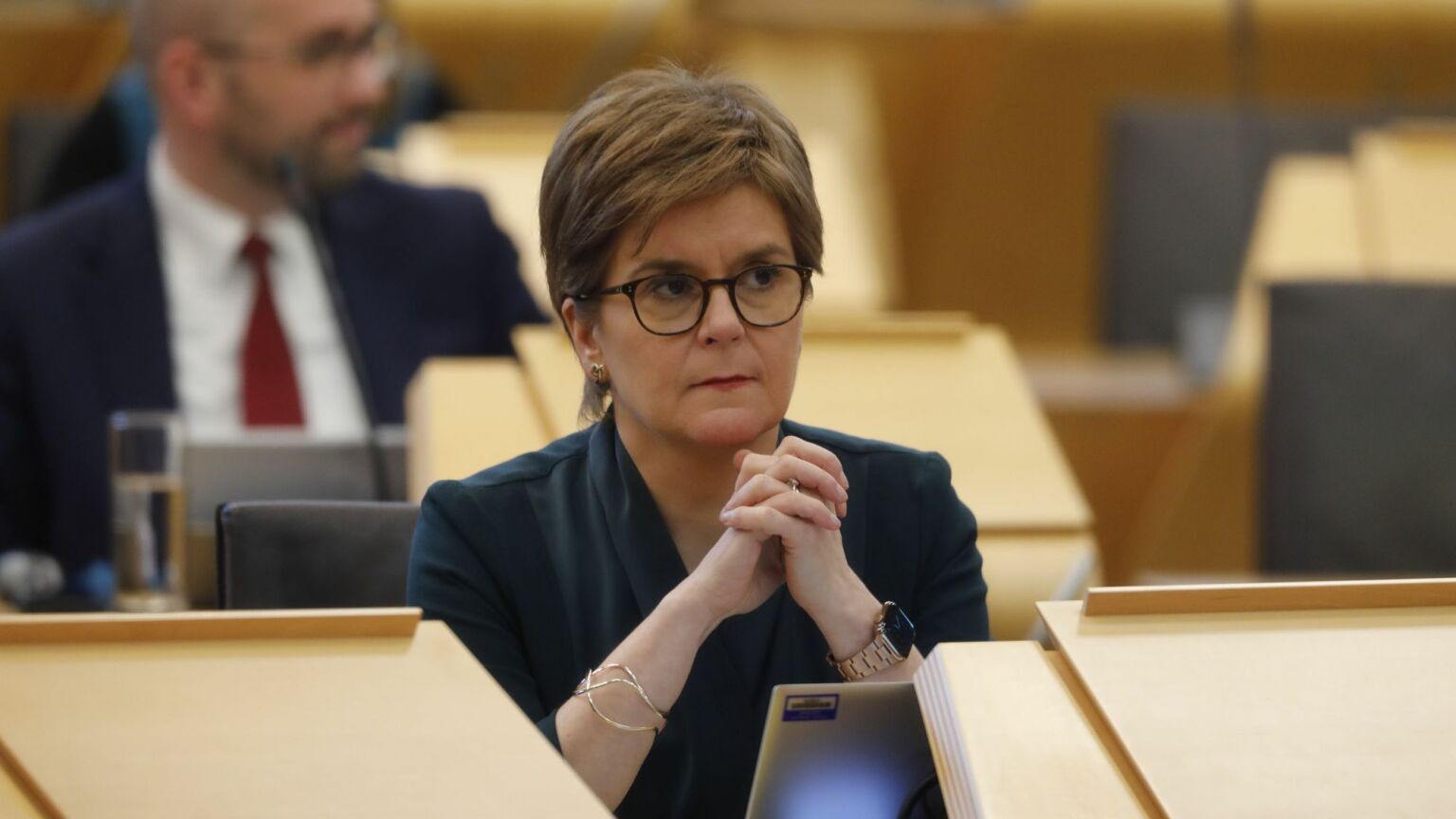 Donate to spiked this Christmas, and help keep us free, fearless and independent.
The Scottish parliament is on the cusp of passing a new bill that will undermine both the safeguarding of vulnerable children and the sanctity of same-sex spaces. Today, the Gender Recognition Reform (Scotland) Bill, first introduced by the Scottish government on 2 March 2022, faces its final vote before becoming law. If passed, it would enable individuals in Scotland to 'self-identify' as the opposite sex. And it is almost certain to pass the SNP-dominated Holyrood.
This devolved piece of legislation would supersede existing UK-wide law – namely, the Gender Recognition Act (GRA) 2004. The UK-wide GRA enables individuals who have fulfilled certain criteria to obtain a 'gender-recognition certificate', thereby legally changing their gender. But it also maintains significant safeguards to protect against abuse. In thrall to gender ideology, the Scottish government under Nicola Sturgeon wants to relax those safeguards.
South of the border, NHS England recently published guidance explaining the risks involved when children who present with gender dysphoria are 'socially transitioned' – that is, where teachers, parents or practitioners use a child's new name and pronouns. Affirming children in their adopted identity, it advises, risks encouraging them down a slippery slope towards an irreversible transition that they may later regret.
One of the elements to social transition is legal transition. UK law currently reflects the view of the UK Women and Equalities Select Committee, that to be properly able 'to consider future ramifications of legally transitioning', an individual needs to be at least 18. In 2020, the Tory government scrapped proposals to change the GRA, with the then minister for women and equalities, Liz Truss, stating that the legislation as it stands ensures 'proper checks and balances'.
The SNP disagrees. Scotland's GRA reforms will lower the age at which someone can obtain a gender-recognition certificate, from 18 to 16. The new law will also reduce the period for which an applicant must have lived in their acquired gender, from two years to just three months. The proposed law also removes the requirement for a diagnosis of gender dysphoria in order to obtain a gender-recognition certificate.
This is a profound threat to safeguarding, watering down the existing checks and balances designed to ensure that those who wish to transition are genuine. It would also make it difficult for medical professionals to question someone's decision to transition, even if they felt it was not in the patient's best interests. Gender dysphoria is a recognised mental-health condition and those who present with it should be referred to mental-health services – not railroaded into making irreversible changes to their bodies.
The SNP's gender-recognition reforms also pose a significant risk to women's spaces. Particularly in light of a recent decision in the Scottish courts, which ruled that having a gender-recognition certificate legally changes someone's sex for the purposes of the Equality Act 2010. This means that a man would need to live as a woman for just three months to be afforded the same legal protections as a woman. Justifying the changes earlier this year, the Scottish government described the current process for obtaining a gender-recognition certificate as 'intrusive'. What about the intrusion into women's spaces that this legislation will enable?
In ploughing on with this bill, the Scottish government is disregarding public opinion. Earlier this year, over 11,000 people responded to a consultation by the Scottish Equalities, Human Rights and Civil Justice Committee. The responses overwhelmingly rejected plans to reform gender-recognition laws, with 60 per cent disagreeing with the proposal to lower the age at which people can obtain a GRA. Even more people were opposed to removing the legal requirement for a diagnosis of gender dysphoria. Opinion polls similarly suggest the Scottish public is firmly against all of the central provisions of this bill.
We can only hope that members of the Scottish parliament recognise the many harms that this bill will cause, see sense and change their minds. All the evidence so far, however, suggests that the SNP's embrace of gender ideology will continue unabated.
James Esses is co-founder of Thoughtful Therapists.
To enquire about republishing spiked's content, a right to reply or to request a correction, please contact the managing editor, Viv Regan.