Nicola Sturgeon's trans zealotry is an affront to democracy
The SNP is determined to foist gender self-identification on a reluctant Scottish public.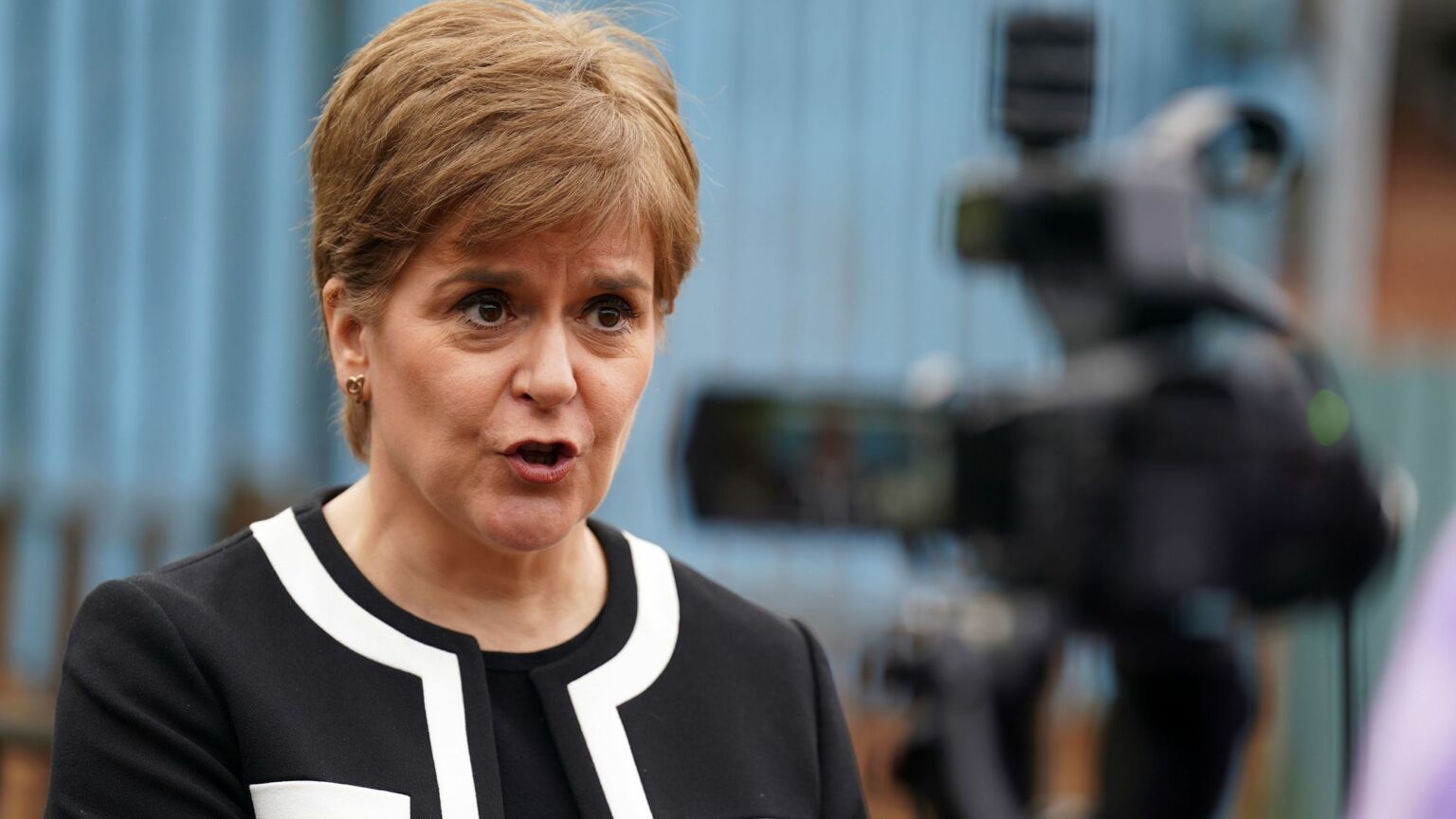 The Scottish government's determination to push through its Gender Recognition Reform Bill, in spite of widespread opposition, makes for a disturbing spectacle. Public concern, political scrutiny, not to mention democracy, are being trampled under foot, as Sturgeon and pals march on with their plan to impose extreme trans ideology on Scotland.
This bill, if enacted, would effectively allow people aged 16 and over to demand that Scottish society recognises their chosen gender. Unlike the rest of the UK, those seeking to change gender in Scotland would no longer require a medical diagnosis of gender dysphoria, be 18 or over, or have lived in their 'acquired' gender for two years (just three months will do). Scottish citizens hoping to transition will simply have to make a declaration to Scotland's registrar general, which will then grant a 'gender-recognition certificate' confirming the individual in his or her new gender. This marks a profound legislative and societal shift. It will turn one's objective identity as a man or a woman into a subjective choice – a matter of mere 'gender self-identification'.
Make no mistake: there is huge pushback against this bill. During stage one of its passage through the Scottish parliament, it was met with the largest backbench revolt in the SNP's 15 years in power. One SNP minister, Ash Regan, even resigned in protest at the bill, stating that her conscience 'would not allow [her] to vote with the government'. Six other SNP MSPs defied the party whip and two more abstained. The bill still passed this initial stage, such is the SNP's dominance of what often seems like a one-party state. But given the wee one's intolerance of dissent, the fact that members of Sturgeon's own party were still prepared to break rank spoke volumes.
Outside Holyrood, opposition is greater still. Polling shows that a clear majority of the Scottish public object to every key aspect of the gender-recognition reforms. According to Panelbase, over 60 per cent of Scots oppose reducing the age at which people can change gender, with just 19 per cent in favour. Likewise, the vast majority of those polled oppose both speeding up the certification process and removing the need for a medical diagnosis. In short, the idea of gender self-identification deeply troubles the Scottish public. As indeed it troubles the whole of the UK – according to the most recent British Social Attitudes survey, just 32 per cent of Brits support gender-recognition reform compared to 39 per cent against.
And for good reason. As many of us are now aware, gender ideology poses a clear threat to women's rights and gender equality. What's more, it disorients children and potentially harms troubled young people, by giving credence to the fiction that one can be born in the 'wrong body'. This is a fiction that can sadly lead to irreversible surgical or pharmaceutical interventions.
But what's striking about the approach of the SNP and its Green Party coalition partners is just how dismissive they are of opposition to the bill. Feminists' concerns that it might threaten women's safety are 'not valid', said Sturgeon back in September. Instead, the Scottish government seems emboldened by the criticism, as if the mounting objections prove that it is on the one and only righteous path. The slightly amended bill is to be debated by MSPs for just a week, from today, despite calls for more time from opposition MSPs. It will then be put to a final vote just before the Christmas recess. This means that, in just a few weeks' time, Scotland could have a different legal concept of gender and sexual identity to the rest of the UK.
This blithe dismissal of criticism, and the haste with which Sturgeon is now ramming this legislation through Holyrood, is telling. It is the mark of a government that cares little for scrutiny or democratic accountability. This is not because of some straightforwardly authoritarian impulse, although that's certainly there, too. No, the SNP leadership cares so little for debate because it is so utterly convinced that it is right. That is what is driving the SNP on in the face of so much public disquiet and political criticism – zeal. Unquestioned moral certitude.
This is doubtless a product of the SNP's evolution under Sturgeon. Since she succeeded Alex Salmond in 2014, the SNP has positioned itself at the vanguard of the 'progressive' side in the culture war, largely in an attempt to distinguish itself from, and to attack, Tory-led Britain. The SNP's unthinking embrace of trans rights is simply a means through which it can demonstrate Scotland's supposed moral superiority to England. And it is aided and abetted in all this by NGOs and charities that are funded largely by the Scottish government and reflect the SNP's own woke prejudices back at it.
From the SNP down, transgender ideology has sunk into and captured the institutions of Scottish national life. NHS Scotland, for example, is actively calling for an 'affirmative' approach to children questioning their gender, despite a review for NHS England, carried out by paediatrician Hilary Cass, calling this very approach into question. NHS Scotland even plans to fast-track irreversible surgery for those wanting to change their gender.
And now, of course, we face the prospect of Scotland introducing gender self-ID – a move that will radically transform Scottish society and pitch it against the rest of the UK. That the SNP is doing all this in spite of the Scottish people should tell us all we need to know about the anti-democratic, authoritarian and self-righteous nature of this government.
Tim Black is a spiked columnist.
To enquire about republishing spiked's content, a right to reply or to request a correction, please contact the managing editor, Viv Regan.