How Scotland's trans lunacy is harming the young
The Sandyford gender clinic's practices mirror those of the disgraced Tavistock.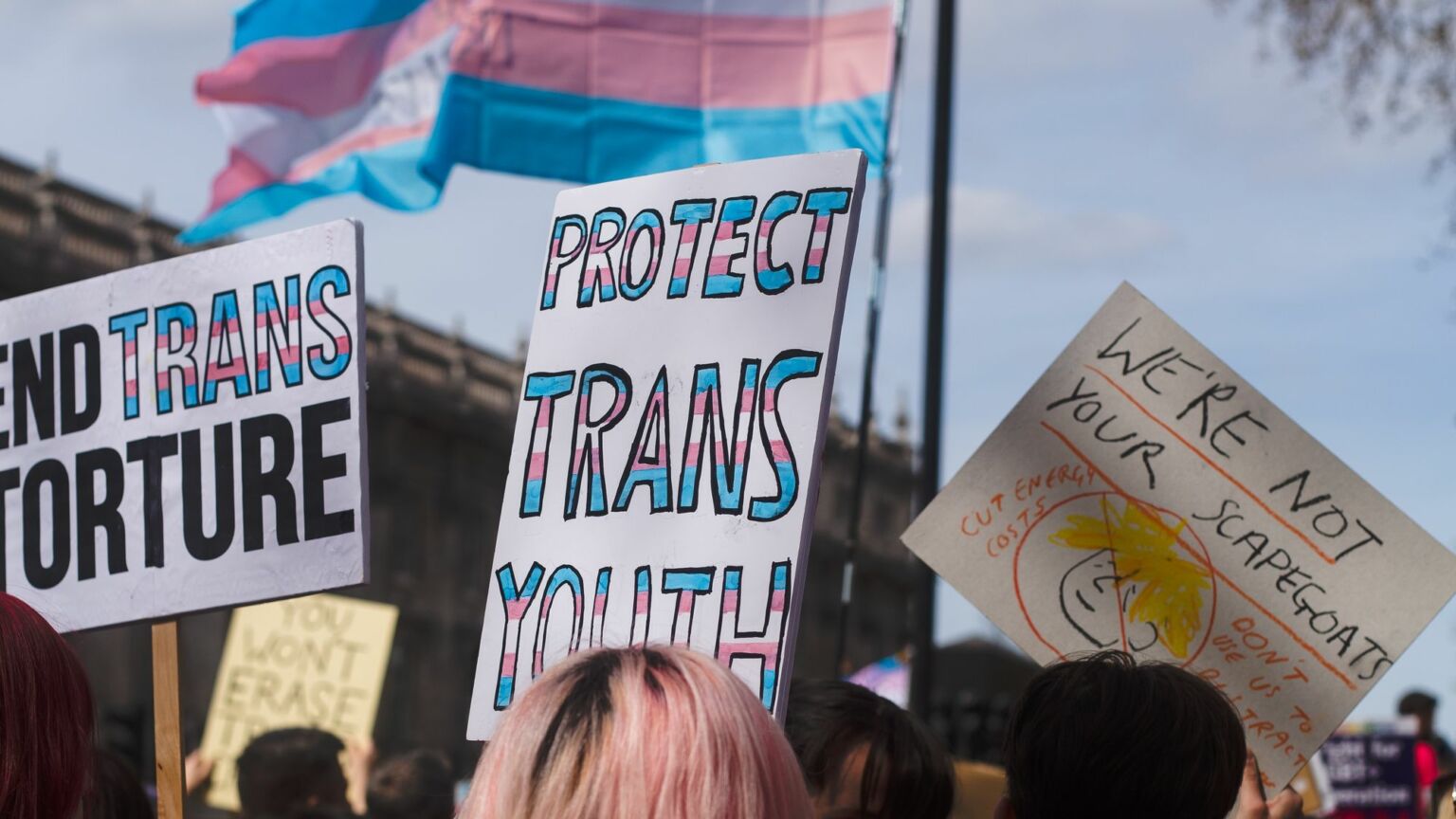 Many will be familiar with the Tavistock clinic in London, which until July of this year was England's sole specialist 'gender identity' clinic for children and young people. In July, after years of complaints and whistleblowing, it was ordered to shut its doors by NHS England. Dr Hilary Cass, who is leading the government's independent review into gender-identity services, found that the clinic was 'not safe' for its young users.
Four hundred miles away, in Glasgow, is the Sandyford gender-identity clinic. Many of its practices mirror those of the Tavistock. Yet the Sandyford still continues to operate, seemingly without coming under much political or clinical scrutiny. That is until this week, when a leaked recording of an NHS seminar from June emerged. It contains shocking admissions from a consultant clinical psychologist at the Sandyford.
Patients as young as 16, the consultant acknowledged, had been referred for double mastectomies by the Sandyford after just one clinical assessment. This was despite her stark admission that there was not 'robust evidence' for the treatments the Sandyford offers.
What's more, the Sandyford consultant considered such irreversible treatment entirely ethical, even for children who later regretted it, as long as the information provided by the patient had been 'correct at the time of writing'. In other words: operate first, ask questions later. When clinicians take such an approach, it is perhaps no surprise that there are growing numbers of 'detransitioners' regretting their irreversible decision to transition.
Most concerning of all, the consultant appears to believe that the Sandyford is 'not a mental-health service'. But gender dysphoria is a mental-health condition: in order to undergo any medical transition, one must be diagnosed with it. She seems to believe that wanting to mutilate and sterilise oneself is an ordinary choice that any child might make. That a leading clinician at the Sandyford could see this as normal, and not as an indicator of a mental-health condition, demonstrates the extent to which trans ideology has taken priority over proper clinical practice.
Gender dysphoria is the only mental-health condition in which the proposed treatment involves affirming the distressing thoughts inside someone's head or trying to physically change their body. The treatment for body dysmorphia or anorexia is not liposuction. Yet, in the UK's gender-identity clinics, 'affirming' a child's chosen gender is considered the proper course of action.
In England, at least, the adults appear to have re-entered the room. Alongside the Cass interim review, the NHS has recently set out proposals for new guidance on treating children with gender dysphoria. It recommends against prescribing puberty blockers and emphasises the need for mental-health services. Crucially, it acknowledges that most childhood dysphoria does not persist into adulthood.
In Nicola Sturgeon's Scotland, however, the trans ideologues reign supreme. In response to the recent criticism of the Sandyford, an NHS Scotland spokesperson says: 'Our gender identity service is modelled and informed by the World Professional Association for Transgender Health (WPATH) guidelines.' But this is hardly reassuring. These are the same guidelines that say there should be no age limits for irreversible transitioning, including cross-sex hormones, vaginoplasty and double mastectomy (meaning children as young as nine could receive this treatment). Disturbingly, the guidelines formally recognise 'eunuchs' (who seek castration) as a new 'gender identity'. They promote breast-binding and genital-tucking in children. And they even say that parents' wishes can be ignored, if deemed to be 'unnecessary'.
Given the political climate in Scotland, and the SNP's embrace of gender ideology, these revelations are perhaps not surprising. This week the Scottish government has been pushing its Gender Recognition Reform Bill through Holyrood – a bill that will effectively allow individuals to 'self-identify' as the other sex. The proposed legislation will also allow children as young as 16 to legally transition, placing them on the slippery slope towards greater harm.
In so doing, the Scottish government has ignored the Equality and Human Rights Commission, which stated that proposals involving self-identification should be paused until there has been a detailed consideration of the various objections raised by concerned women's groups and parents.
The government has also ignored public opinion. Earlier this year, over 11,000 people responded to a consultation by the Scottish Equalities, Human Rights and Civil Justice Committee. They overwhelmingly rejected plans to reform gender-recognition laws, with 60 per cent disagreeing with the proposal to lower the age at which people can change gender from 18 to 16.
But whatever the public might think, gender ideology has infected Scottish healthcare. Now, at least one prominent detransitioner is planning to sue the Sandyford for what has happened to her. How many more children and young people will need to undergo the irreversible process of transitioning before we wake up to the harms?
James Esses is co-founder of Thoughtful Therapists.
To enquire about republishing spiked's content, a right to reply or to request a correction, please contact the managing editor, Viv Regan.