The BBC's insult to women
Its list of the year's most inspiring women is full of identitarian no-marks and men.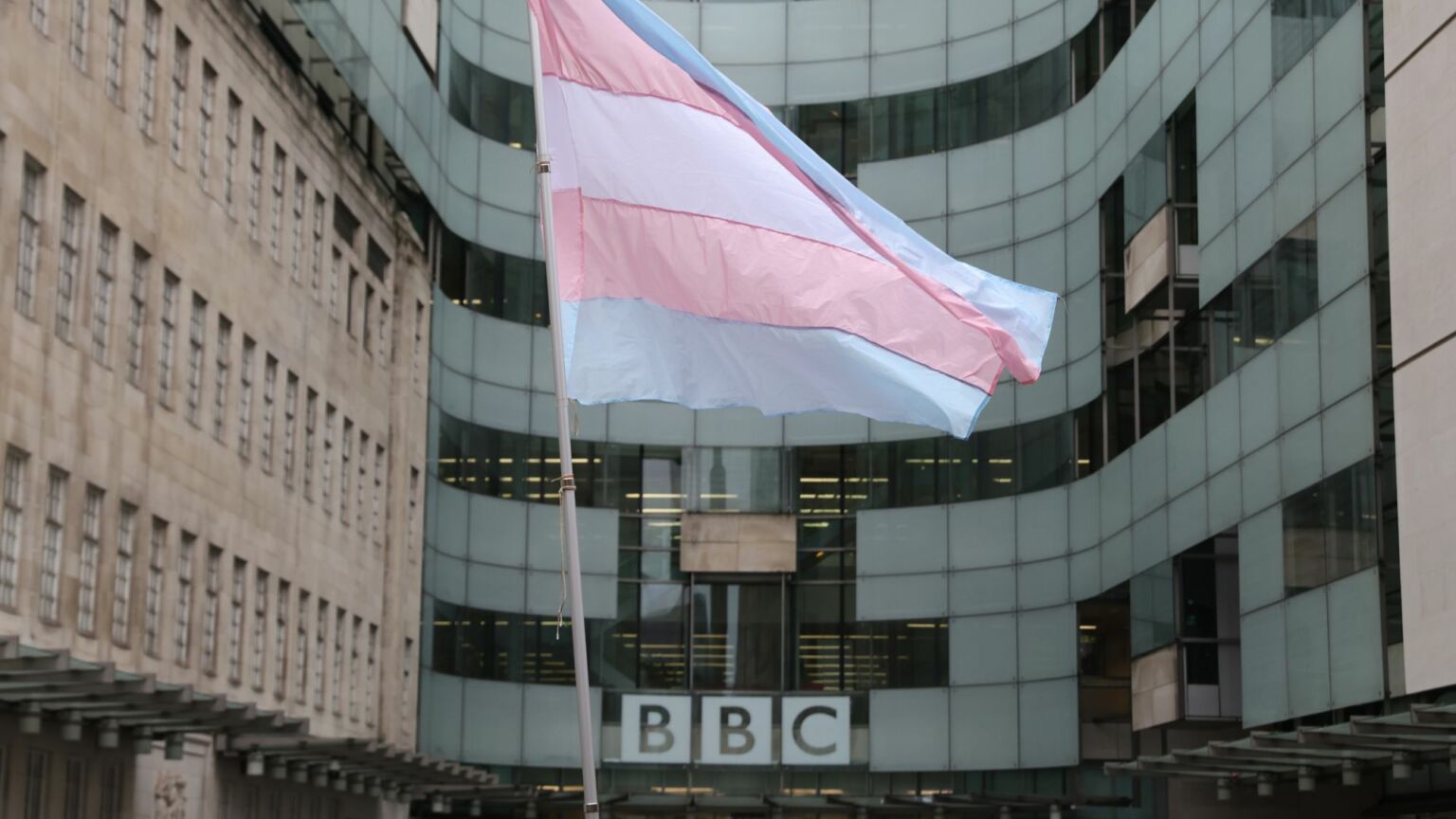 Donate to spiked this Christmas, and help keep us free, fearless and independent.
This month, the BBC unveiled its annual list of '100 inspiring and influential women from around the world'. Unsurprisingly, many of the women seem to have been chosen merely for espousing the BBC's various pet causes – from climate activism to identity politics. And this being the BBC, no list celebrating the achievements of women would be complete without the inclusion of at least a few men who identify as women.
The BBC says it chose women 'who had made headlines or influenced important stories over the past 12 months' or who 'have achieved something significant or influenced their societies'. The final list has been vetted for 'regional representation and due impartiality'. Yet very few of the women who made it on to the list could reasonably be described as influential or inspiring. Many of the names would be unrecognisable to the general public.
Granted, a few of the BBC's picks are women who have done important and impressive work. Homage is paid, for example, to various female activists protesting against Iran's oppressive regime. Then there is the Pakistani Supreme Court judge whose rulings have helped to protect the rights of rape victims. Also on the list is a Ukrainian paediatrician who risked her life to attend to babies in the middle of a warzone.
Yet these genuinely inspiring women are lumped in with the likes of singer Billie Eilish and actress Priyanka Chopra. Worse still, these celebrities are not mainly recognised for their undoubted talents in their field. Eilish features for having 'spoken openly about body image' and 'her periods of depression'. Chopra, meanwhile, is credited as being a 'UNICEF goodwill ambassador, campaigning for children's rights and education for girls'. But is being the famous face of an NGO campaign really that inspiring? The BBC would have struggled to compile a list of celebrities who have had no involvement with UNICEF or a major NGO.
Predictably, there are several climate activists, a climate 'entrepreneur', an 'ecofeminist' and Barbados' climate-campaigning prime minister. Campaigners for #MeToo and indigenous rights also feature.
In and among these woke activists is the curious inclusion of Ursula von der Leyen, the unelected president of the European Commission. This is a woman who was appointed without any input from EU citizens. She is also so unpopular that she even came close to being rejected by the usually deferential European Parliament, winning a one-horse race by just nine votes back in 2019. The BBC credits her with having 'led the bloc through Brexit, the Covid-19 pandemic and the war in Ukraine', although each of these 'accomplishments' tells its own bad story. The EU hardly covered itself in glory during the Brexit negotiations. The EU's Covid-vaccination rollout trailed behind the rest of the developed world. And the EU has not exactly pulled together in the face of Russian aggression. There is nothing about von der Leyen that could be described as 'inspirational' with a straight face.
Sadly, the list is filled with various non-entities whose inclusion the BBC clearly struggles to justify. One choice is Milli, a Thai rapper who 'became a viral sensation at Coachella festival this year by challenging Thai stereotypes and the government, as well as eating mango sticky rice onstage'. Her raps incorporate 'slang from Thailand's transgender community' and 'she recently announced her debut album called BABB BUM BUM', the BBC tells us.
If you thought the barrel couldn't be scraped any further, the list of inspiring women even manages to include two men. There is ​​Erika Hilton, 'the first black trans woman ever elected to a seat in the National Congress of Brazil', and Efrat Tilma, the first transgender volunteer in the Israeli police. I'm sure they are nice people, but could the BBC really not think of 100 actual women?
The BBC has form here. Its 2014 list of inspiring women included Austrian Eurovision winner 'Conchita Wurst' (real name Thomas Neuwirth) – a drag queen who doesn't even call himself a woman. The corporation itself takes the view that men can become women by self-declaration alone. Under the BBC's '50:50 Project' rules, its quota for female programme guests is allowed to be filled by men who identify as women.
Most disturbingly, earlier this year BBC Radio 4's Today programme gave a soft-touch interview to transgender MMA fighter Fallon Fox. Fox was invited on to advocate for trans inclusion in women's sports, despite having previously boasted about knocking out two gender-critical women and apparently fracturing the skull of one of them. 'And just so you know', the trans athlete said in a tweet in 2020, 'I enjoyed it'. Trans activism and contempt for women seem to go hand in hand, yet the BBC is very much onboard the trans bandwagon.
The BBC's 'inspiring women' list is an insult to women. Sadly, this is what many licence-fee payers have come to expect.
Lauren Smith is an intern at spiked.
To enquire about republishing spiked's content, a right to reply or to request a correction, please contact the managing editor, Viv Regan.