The EU is a union in name only
The war in Ukraine has exposed the deep divisions between member states.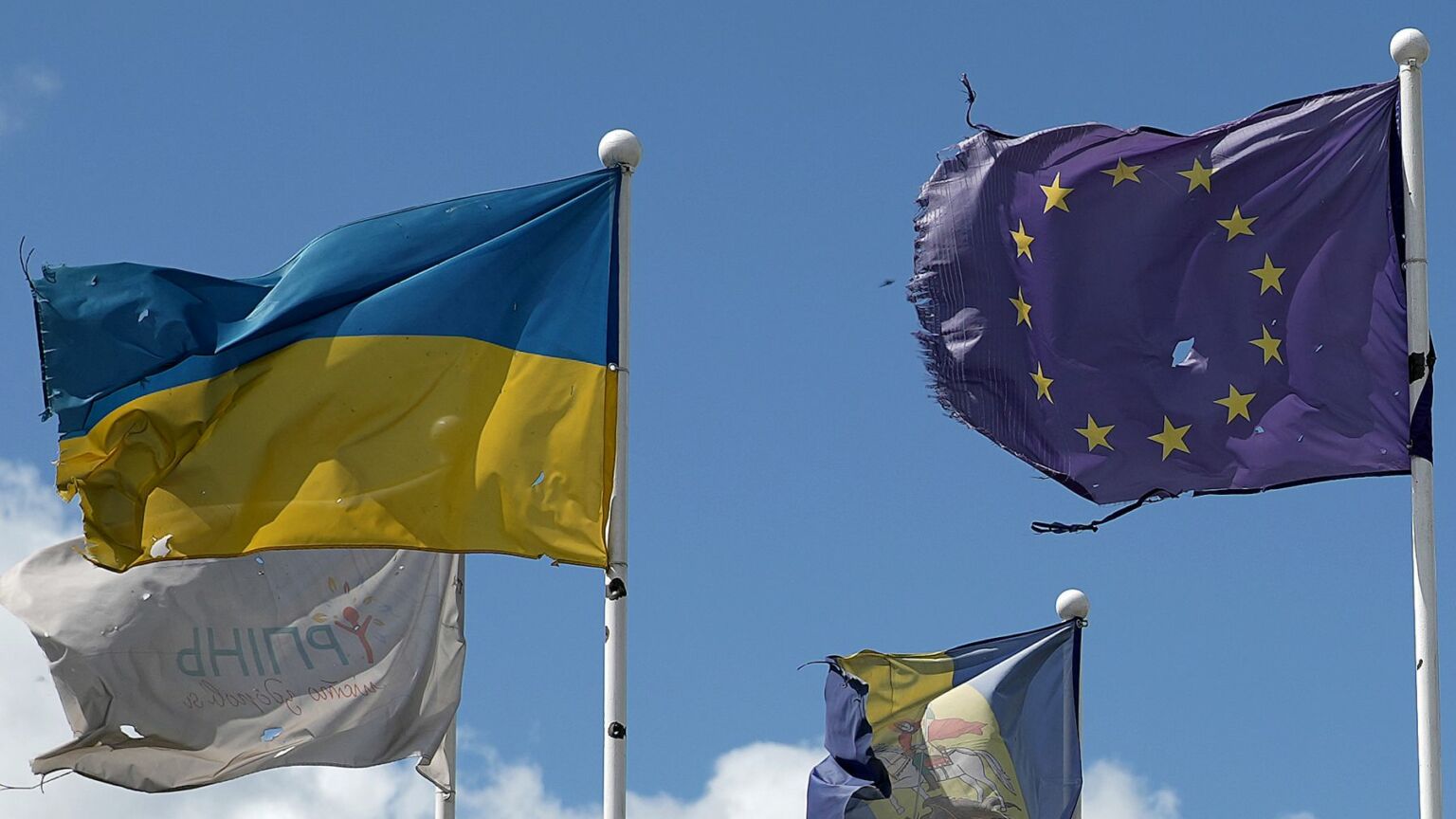 The war in Ukraine was the first true test of the European Union's ability to act as a geopolitical player. It was a chance for the EU to demonstrate that its version of supranational governance could offer an actual alternative to the nation-state-centred world of international relations. This was to be the birth of a 'geopolitical Europe', proclaimed the EU's leaders following Russia's invasion.
After eight months of war, it is clear that the EU has failed this test. Far from projecting a unified stance on the global stage, EU member states are asserting their national interests ever more loudly. Germany and France, for instance, have been busy calling for unanimous voting in the European Council to be replaced by majority voting. This would allow them to use their economic power to strong-arm weaker members into voting with either Paris or Berlin on major issues. At the same time, Poland is calling for an 'immediate express path' to EU membership for Ukraine. This would allow Warsaw to lead an Eastern European bloc within the EU.
The emergence of traditional power politics within the EU is significant. After all, the original aim of European integration was to eventually create something akin to the United States, a supranational entity that would be capable of speaking and acting as a unified actor in global matters. EU member states would retain authority over some policy areas, while leaving grand, strategic decisions to a multinational, technocratic elite in Brussels.
For a period during the 1990s and early 2000s, it was partly true that the EU had realised this form of post-national, indeed post-ideological, governance – largely because its Western European members all shared roughly the same outlook. But that ended on 1 May 2004. That was the day the EU finalised the single largest expansion of its membership in its history. It admitted 10 new member states, many of which were former members of the Warsaw Pact, or, in case of the Baltic states, the USSR itself.
These newly joined states did not share the same assumptions as the 'old' Western member states, particularly when it came to questions of foreign policy and security. Signs of these tensions were already visible in the run-up to the US-led invasion of Iraq in 2003, which was strongly supported by the soon-to-be EU member states in the East, but openly rejected by both Paris and Berlin.
These tensions disappeared below the surface for a while, but they erupted again with the Russian invasion of Ukraine in February 2022. Despite calls for unity, the EU was speaking with different voices from the very beginning. French president Emmanuel Macron pursued his own foreign policy through phone calls with Vladimir Putin. Germany prepared for a quick Ukrainian defeat and the continuation of business as usual with Moscow, which caused Berlin to propose almost laughable forms of support to Ukraine before the war, like delivering 5,000 helmets and no weapons. Hungary pledged humanitarian support, but made clear that it desired neither a conflict nor an end to economic relations with Putin's regime. This was the position also taken by Austria, with Vienna committing to neutrality.
Meanwhile, Poland, the Baltics and other Central European states pledged almost unconditional support for Kyiv. Finland and Sweden applied for NATO membership shortly after the invasion, well aware that the EU would be an unreliable alliance during a military conflict.
What was supposed to be a defining moment for Europe's Common Foreign and Security Policy has exposed it for the empty gesture that it is. Since February, almost all 27 EU member states have been following their own national interests, at best using EU frameworks as vehicles to do so. To make matters worse, the European Commission has added fuel to the fire with its ongoing conflict over funds for Poland and Hungary. It still claims that the two countries are violating principles of democratic governance. In retaliation, Poland has resuscitated the spectre of the Second World War, demanding over €1 trillion in reparations from Germany. Even the EU's sanctions against Russia are not uniformly upheld and are riddled with exceptions – openly or in secret. Not even this week's missile strike on Polish soil seems likely to bind the EU together.
These quarrels among member states are also reflected within the EU institutional framework, where it is increasingly unclear who is in charge. Is it European Commission president Ursula von der Leyen? European Council president Charles Michel? Or Josep Borrell, the high representative of the Union for Foreign Affairs and Security Policy? By now it is an open secret that von der Leyen and Michel do not have a good working relationship, and even Borrell admits that the EU's foreign-policy approach is both dysfunctional and unstable.
None of this is to say that the European Union is coming to an end. Bureaucracies have a tendency to carry on long past their usefulness. And Brussels remains an attractive place for Europe's politicians to finish up their careers. Just as the Holy Roman Empire staggered on long past its peak, so will the EU. But real decisions in the future will likely be made by European nation states. The grand European experiment could effectively be over.
Ralph Schoellhammer is an assistant professor in economics and political science at Webster University Vienna.
To enquire about republishing spiked's content, a right to reply or to request a correction, please contact the managing editor, Viv Regan.