The gender pay gap is a myth – so why do so many buy it?
There's an ironic paternalism to the anti-pay gap campaign.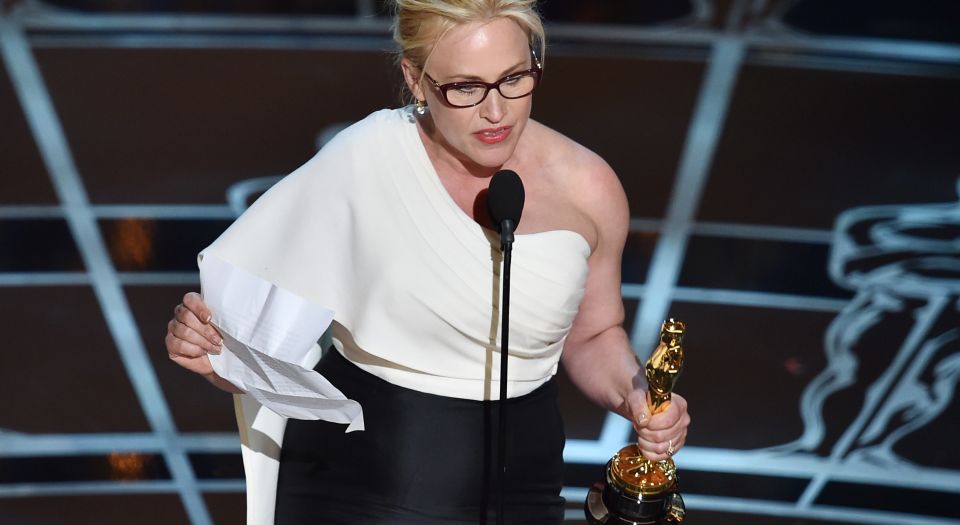 The gender pay gap is having a moment. Crusading politicians, emoting celebrities and campaigners in search of a cause have turned the entirely spurious differences in the pay-packets of men and women into an ongoing public discussion.
UK deputy prime minister and Lib Dem leader Nick Clegg is banking on the gender pay gap preventing his post-election slide into obscurity; he is pushing for new legislation to make it mandatory for large companies to report wage differentials. Clegg's posturing, which was timed to coincide with International Women's Day, comes on the back of UN research suggesting that, globally, the gender pay gap will take 70 years to close. Meanwhile, Hollywood luvvie Patricia Arquette used the Oscars to highlight the suffering of poorly paid actresses. These news stories come against an ever-present glossy backdrop of awareness raising – in Britain, Grazia magazine and The Sunday Times both launched campaigns for equal pay.
Handwringing over the gender pay gap seems to guarantee media coverage for the dullest public figures and this news-as-campaign generates hashtags and page clicks. Interest in this one issue has become obsessive, and it's not difficult to see why. When it comes to demonstrating your feminist credentials, railing against the gender pay gap is a pretty safe bet. It is the one issue today that provides feminists with a semblance of legitimacy for their grievances. Unlike f-bomb-dropping children and t-shirt-wearing politicians, the inherent inequity of paying men more than women is something everyone can get behind. When Clegg claims, 'It simply cannot be acceptable that women on average still receive a smaller pay packet than men', he simultaneously manages to assume the moral high ground and tap into the consensus. Clegg's on to a winner because no one with any shred of credibility argues that men should be paid more simply for being men.
Unfortunately for the campaigners, this means there's little evidence to support the existence of a gender pay gap. As I've written before on spiked, for British women under the age of 45, when employment type and hours worked are taken into account, the pay gap is non-existent. In fact, young women today earn more than men for part-time work. The current obsession with the gender pay gap bears only a passing relationship to reality. The same papers that report without comment the latest outburst of celebrity angst, or start up their own campaigns, also happily publish stories showing that the gender pay gap has shrunk to a record low. In the past few months, stories have focused on how the gender pay gap has narrowed as young women out-earn men, and mothers' pay has risen faster than fathers'.
It is only meaningful to talk about a gender pay gap today if the weasel words 'on average' are included to temper any conclusions drawn. When the total earned by all men is compared with the total earned by all women, there are indeed disparities. In part, this simply reflects history; people nearing retirement age today entered the labour market in an era when fewer women went to university and when it was neither so acceptable nor so practically easy for women to work full-time once they had started a family. But it also points to the fact that men traditionally opted for higher-paid jobs and were more likely to work full-time than women.
Even today, when women have children, many decide to return to work part-time, not to apply for promotion with all the extra work it might entail, or not to clock up the extra hours needed to qualify for a bonus. For the ever-increasing number of women who do pursue full-time work, things have never looked so good. For decades now, girls have outperformed boys at school and gone to university in greater numbers. As a result, they're securing a bigger share of better-paid jobs. However eye-wateringly expensive they might be, nurseries and out-of-school clubs have also proliferated in recent years, making it easier for parents to contemplate combining work with children.
The more discussion about the gender pay gap becomes divorced from this not-so-new reality, the more it is women's autonomy that is called into question. Campaigners assume girls lack information about the link between qualifications, careers and earnings. The argument goes that when girls are told that studying science leads to better-paid jobs in areas such as engineering, they'll ditch the soft subjects and stop becoming teachers and secretaries. If girls continue to make the 'wrong' choices, it is because their ability to choose is illusory and they've been conditioned by a childhood of pink dresses, princess costumes and toy tea-sets into thinking caring is feminine and earning is not. The assumption is that women are not making a considered and rational choice to enter a lower-paid career, or to work part-time when they have children; rather, this is what they've been pressured into accepting.
It is of course true that people don't always make decisions in circumstances of their own choosing. Women – and, more importantly, families – make complex personal decisions that usually involve an element of compromise between what people want to do and what's practically possible. But to argue that women are either making the wrong choices, or are not really free to choose at all, is degrading. It is frankly patronising to suggest that women are irrational beings who have been duped by fashion and films, and need feminists to show them the error of their ways.
Decrying the fact that women earn less than men may be morally beyond reproach and a good way for people to demonstrate their feminist credentials. But when a like-for-like pay gap no longer exists, and an 'on average' pay gap is largely down to the choices women make, then it is the ability of women to make these choices and the assumption of female autonomy that is being challenged by the pay-gap campaigners. In the interests of women, we urgently need to ditch this irrational obsession with the gender pay gap.
Joanna Williams is education editor at spiked. She is also a lecturer in higher education at the University of Kent and the author of Consuming Higher Education: Why Learning Can't Be Bought. (Buy this book from Amazon(UK).)
Picture by: Getty
To enquire about republishing spiked's content, a right to reply or to request a correction, please contact the managing editor, Viv Regan.