'The climate extremists have won'
Michael Shellenberger on the global elites' embrace of climate apocalypticism.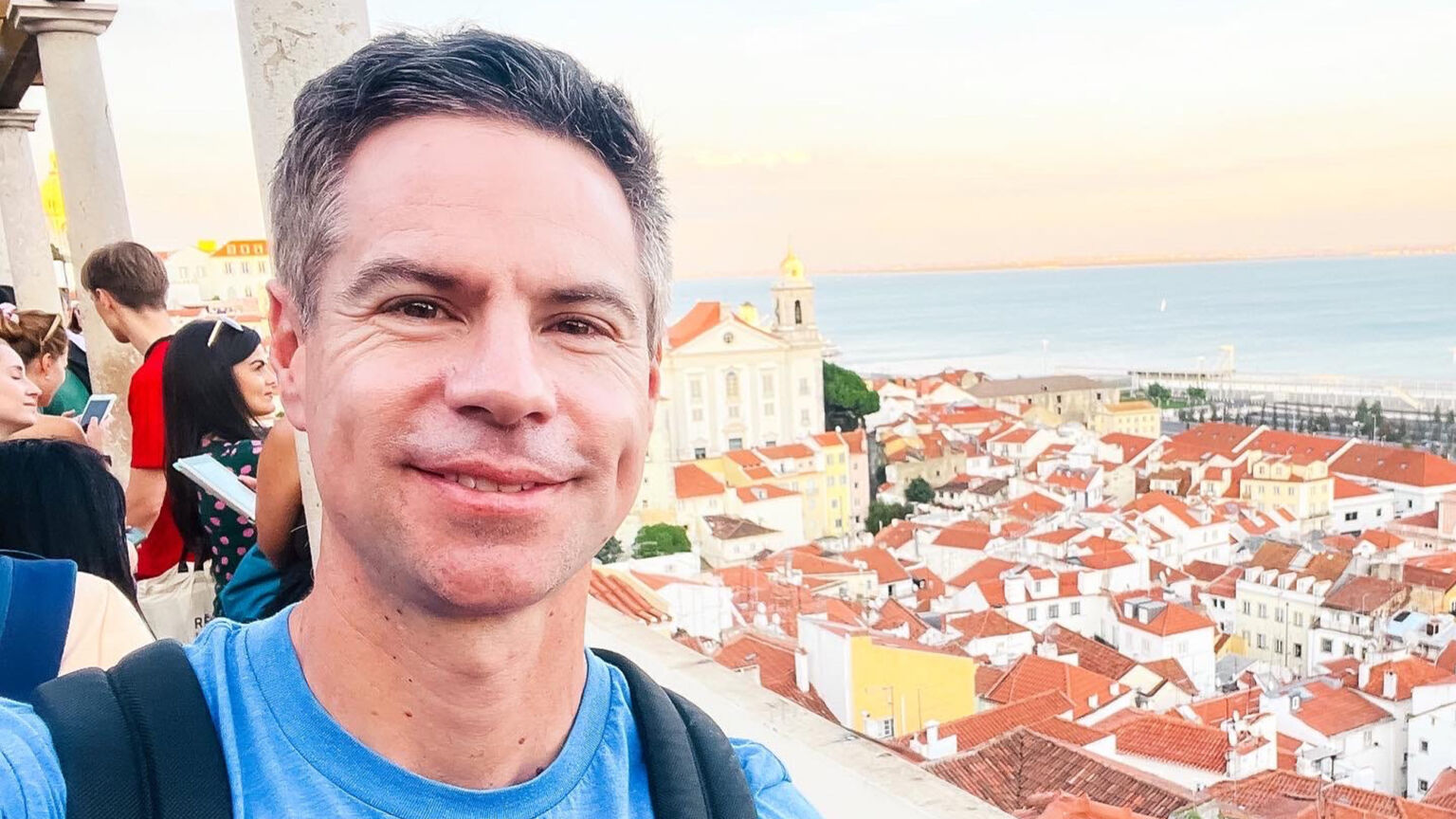 Climate activism seems to be becoming increasingly hysterical. Creepy apocalyptic cults, like Just Stop Oil and Animal Rebellion, have rarely been off the front pages in recent weeks. Worse still, their end-is-nigh worldview now seems to be openly endorsed by media, government and international institutions. What is going on? Why are climate activists becoming madder and yet more mainstream? And what exactly do they want?
Michael Shellenberger is the founder of Environmental Progress and the author of San Fransicko and Apocalypse Never. He joined Brendan O'Neill on the latest episode of his podcast, The Brendan O'Neill Show. What follows is an edited extract from their conversation. Listen to the full episode here.
Brendan O'Neill: The climate-change issue is having one of its resurgent moments. I wanted to ask you about Just Stop Oil and these new forceful forms of protest. Do you think Just Stop Oil is indicative of where the green movement is going?
Michael Shellenberger: We're in a really interesting moment. We're seeing much more extremist rhetoric and a lot of people engaging in extremely disruptive civil disobedience. That's what's new about Just Stop Oil. Its accusation is, why are people upset about attacking works of art, rather than being upset about the planet? Psychologists call this 'crazy-making'. Because people can obviously enjoy a Van Gogh or a Vermeer or a Klimt and also enjoy the Grand Canyon or watching whales. There's absolutely no conflict between appreciating human beauty and natural beauty. To suggest that there is some conflict, or that people going to the museum somehow don't care about the natural world or don't care about climate change, is deliberately insulting. It's obviously provocative. It's also nihilistic.
If you contrast the Just Stop Oil protests to, for example, the Montgomery Bus Boycott or Gandhi's Salt March, those protests were specifically tied to the demands for desegregation or for independence. In the case of Just Stop Oil and similar protests, there's no relationship at all to the cause. It's totally empty and just a deepening of their nihilism.
The other thing that's different now is that you see ordinary people taking matters into their own hands. People are dragging protesters off the streets. That's in contrast to the response from the authorities, who are acting like they're unable to do anything. Of course, the media is freaking out that the police are even beginning to prosecute and to enforce these laws.
The final thing I'll mention is the infantilism of these protests and of climate-change politics as a whole. Part of this came about as a result of the selection of Greta Thunberg as the de facto leader of the green movement, in contrast to Al Gore or John Kerry, for example. I see the echoes of Thunberg's leadership in these kinds of protests, which are much more like temper tantrums. Throwing food on the wall, dumping milk on to the floor, gluing themselves to things. These are childish behaviours. I'm not suggesting that this is a conscious decision, but this kind of regression, this infantilisation of climate activism, is consistent with the turn towards nihilism. It's become more base and more reductive. Some of that can be ascribed to social media, but a lot of it comes down to the issue itself. The truth of the matter is that most nations are reducing their carbon emissions. European nations have been doing so for decades, to the extent that there's now essentially a policy agenda to deprive poor countries of cheap energy.
When I was involved in climate politics 20 or 25 years ago, the goal was to save the planet because climate change will hurt poor people in Africa. Now you've got these upper-middle-class, highly educated British youth saying their future is in jeopardy. Obviously, it's not. There's no scientific scenario in which British young people in 2050 or 2100 are going to be imperilled by climate change. They're going to be wealthier than ever. So there's a narcissism in it, too, besides the infantilism and the nihilism. All those things have been present over the past few years, but they have been intensified with Just Stop Oil.
O'Neill: The apocalyptic outlook of climate activists has created a sense of contempt for other people and a desire to punish the masses for going about their daily business. Would you say these protests reflect the fact that they have become a very elitist, cultish movement?
Shellenberger: There's definitely a cult aspect. You see it in everything they're demanding. They're putting people down for driving, for enjoying works of art, for wanting to go to the grocery store and buy milk. The interesting thing, though, is that the whole mainstream news media and the global elites are basically part of this cult. The idea that the world is coming to an end is mainstream among journalists. In global surveys, somewhere between a third and half of people on Earth think that climate change threatens human extinction. That's not something that's in any United Nations scientific report. It might be stated at United Nations press conferences, but there's no science for that.
In some ways, the radicalisation of the climate movement is bizarre. Because it's won, it's taken control of all these elite institutions. The movement's ideology is the official religion of the British government, including the British Conservative Party. It's the official religion of the United Nations. It's the official religion of the World Economic Forum. Climate activists have made the great reset, which is fundamentally about a transition to renewables for climate change, the dominant ideology of the global elites. What more do you want?
You have someone like Greta Thunberg – who has lost her radical edge and is now trying to remain relevant – standing up at an event and saying that we have to end capitalism. I'd never heard her say that before. She had said we can't have endless growth, but this was specifically an attack on capitalism. I think it was telling that she was essentially saying that this is not just about climate change.
What we're seeing here is, to a large extent, that the climate extremists have won. Their demands and their discourse are so mainstream that, in a bid for relevance and out of their own narcissism, they now need to become even more extreme.
Michael Shellenberger was talking to Brendan O'Neill on the latest episode of The Brendan O'Neill Show. Listen to the full conversation here:
To enquire about republishing spiked's content, a right to reply or to request a correction, please contact the managing editor, Viv Regan.