Taking the fun out of the Wales vs England game
Some killjoys want to police fans' banter for fear it will spill into 'racism'.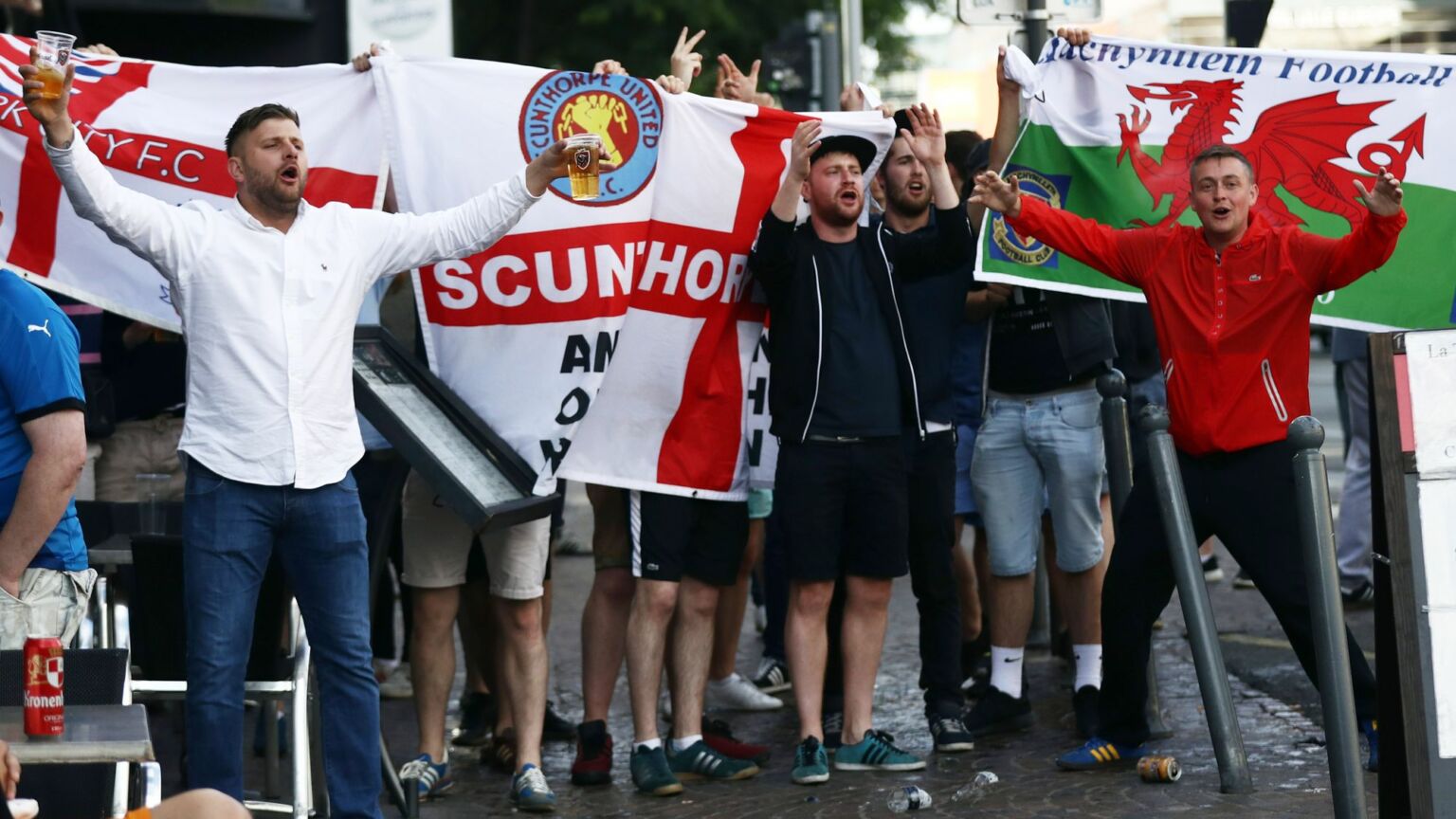 It is usual during the World Cup, when the luck of the draw throws up a re-enactment of an age-old conflict, that the press should try to hype it up. Still, I think this is the first time I've seen the media repeat a warning from a British law firm that, while banter is banter, employers should be made aware that 'companies may face legal action if rivalry… becomes too strong' and perhaps even lapses into 'racism' in the workplace.
This relates, of course, to this evening's clash of the titans, England vs Wales – a game that among the rest of the world is likely to arouse rather less interest than Croatia vs Canada.
For all the fearmongering, football as a proxy for ancient, tribal instincts is long gone. The whole thing has been sanitised, Disneyfied and made safe for women and children. It is now an arena for progressive causes expressed through armbands and laces, and knees taken. And now it seems you can't even banter in peace.
Still, this is not really an issue for England fans ahead of this evening's match against Wales, despite the best efforts of the papers and lawyers to make it so. When it comes to bitter rivalries, this one is very much a one-way antagonism.
There are few things more cringeworthy in sport than an asymmetrical rivalry. One set of fans regards a match as the decisive fixture in a competition, while the others regard it as one of many, almost optional stops on the way, more like the service stations on the M4 than the final destination.
England has been on the 'furious, adorably enraged small rodent' side of that equation on more than one occasion. It is certainly doubtful whether Germany and Argentina see us in quite such stark, oppositional terms as we do them. And there have been long periods of time when we flattered ourselves that our former colonies still regarded us as the ones to beat in cricket, despite all statistical evidence to the contrary.
Sometimes, it's just that things move on.
Wales vs England is not quite like that. This is a real rivalry, despite being geophysically and demographically lopsided to the point of grotesque caricature. It is registered, emotionally, by both sides. The problem is that it is expressed more than adequately and on an annual basis, through the medium of rugby. There, the relatively shallow pool from which the Welsh team draws its heroes has been of no consequence, historically. The identification of the nation's manhood with its national game has been more than enough to compensate for the relatively small potential squad, and things like 'heart' and the choral traditions of the mineral-extraction industry do indeed seem to have carried the day.
With football, it doesn't quite carry over. We accept Michael Sheen's nativist windbaggery with an indulgent shrug precisely because we know he is bellowing at walls of stone. The fact is that, in footballing terms, Wales are minnows. England, while far from World Cup favourites, are theoretically at least the most expensive side in the tournament. Our most valuable player – the so far rather indifferent Jude Bellingham – is estimated to be worth more than the entire Welsh squad.
Consequently, I think it's fair to say that most England fans would actually be happy for Wales to go to the next round, as long as it's not at the expense of England
Yet still the media and others suggest that the supposedly loutish, bone-headed English will become boorish in their support of their side, to the point of abuse and bullying. That, in the words of one lawyer, there is a danger that workplace banter could 'turn into racial discrimination'.
The twinkly-eyed Celts are merely up for the craic, and will be guilty of no worse than passion. As ever, it's the Cross of St George that embodies toxic nationalism, the Cross of St David just good old-fashioned pluck.
Apparently, a pub in Cardiff is banning England fans to be sure that the evening doesn't take a turn for the worse. Once again, it's subtly implied that the England fans will be the protagonists in any trouble.
I am not nostalgic for the days when English club sides were banned from international competition because their fans presented such a grave threat to law and order. But I do miss, ever so slightly, the sense that you could indulge in a bit of needle at the office without human resources getting involved. This, though, is the way it goes now. And the underdogs increasingly enjoy privileges that the English can only dream of. It might be time for me to apply for my Welsh passport after all.
Simon Evans is a spiked columnist and stand-up comedian.
To enquire about republishing spiked's content, a right to reply or to request a correction, please contact the managing editor, Viv Regan.