'Decolonising' maths is a dreadful idea
Academics need to stand up for their disciplines against this woke crusade.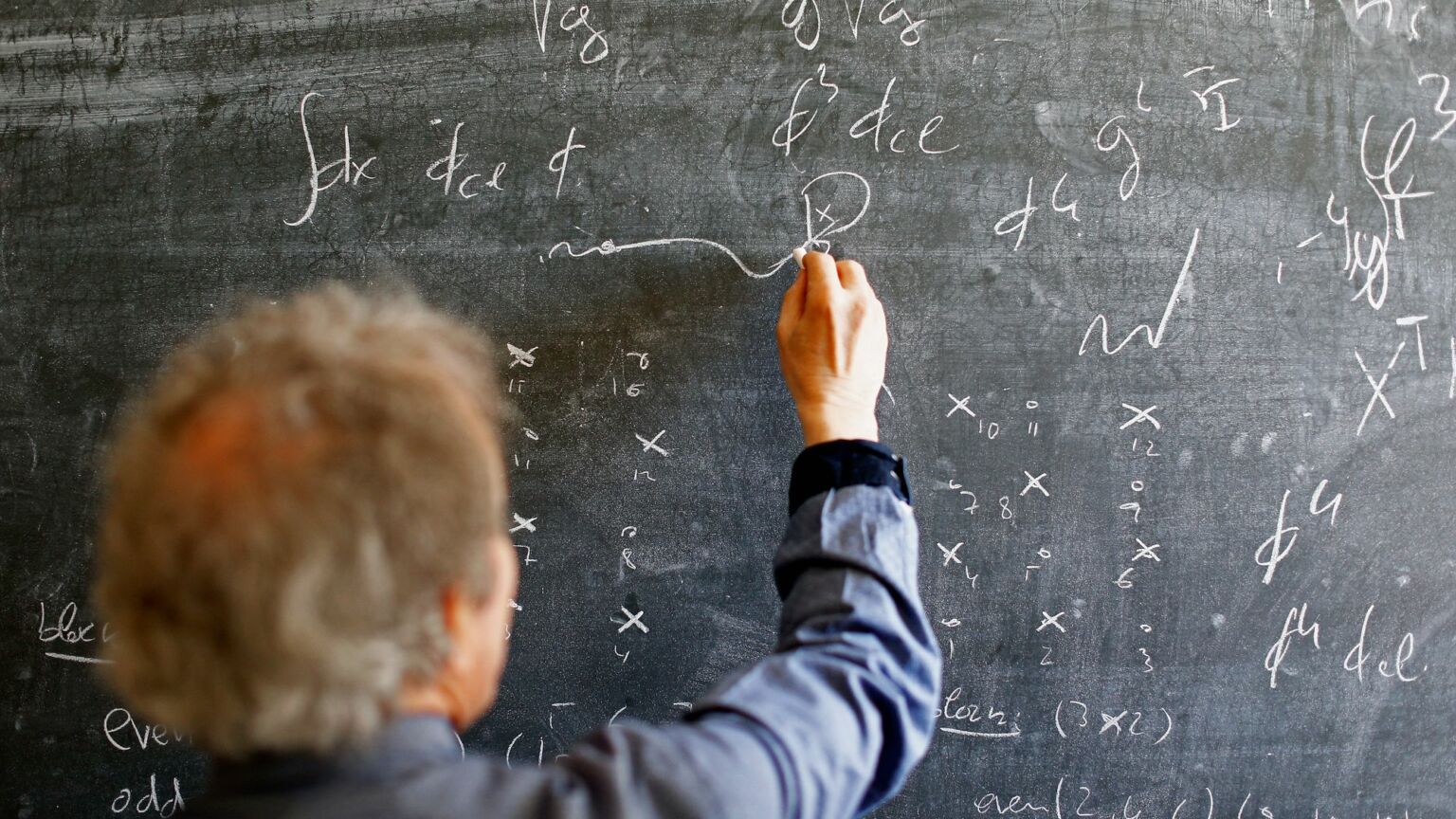 Universities 'should present a multicultural and decolonised view' of mathematics, according to the Quality Assurance Agency for Higher Education (QAA), an influential charity that oversees curriculum standards in UK universities.
In its latest 'Subject Benchmark Statement' (SBS) for maths, published in September, the QAA recommends that 'students should be made aware of problematic issues in the development of the [mathematics] content they are being taught'. For instance, it calls for students to be taught about the pioneers of statistics who supported eugenics and the mathematicians who had connections to the slave trade, racism or Nazis. 'Decolonising the curriculum', it explains, involves 'explicit reflection on the history of knowledge generation'.
What does all this jargon mean? Usually, when activists call for an academic subject to be 'decolonised', they mean we should stop treating it as if it describes objective, universal truths. Instead, they say we should view any claim to universal truth as a figleaf for white, Western or European power. This decolonising approach is bad enough in the humanities, where it dismisses great canonical works of literature as simply vectors for white supremacy. When it comes to the hard sciences and maths, this approach is downright nonsensical.
As Galileo Galilei understood over 300 years ago, mathematics is the language of the universe. It does not change depending on your standpoint. Whether one is a slave trader in the 19th century or a social-justice warrior today, the angles in a triangle will always add up to 180 degrees. This is why a typical maths degree doesn't need to dwell too much on the history of mathematics or the lives of mathematicians. Their relationship to colonisation and slavery is irrelevant to the knowledge they have imparted. The truths mathematics reaches for are both abstract and universal.
In any case, if one does look into the history of maths, it can hardly be described as a Western or European construct. The division of the circle into 360 degrees comes from Ancient Babylon. Euclid – whose treatise, The Elements, set out the foundational principles of geometry – was born in Alexandria, in what is Egypt today. Meanwhile, the Arab roots of key mathematical concepts are evident in words such as algebra and algorithm.
Besides, if decolonisation means removing systems devised by colonial powers, then the very decimal system itself must be rejected. After all, this was first used by some of history's most notorious slaving civilisations – the Arab and Persian empires. Closer to home, Sir Isaac Newton owned shares in the slave-trading South Sea Company. Does that make his principles of calculus any less valid?
Luckily, not everyone is on board with the QAA's decolonisation agenda. Earlier this month, in a letter to Times Higher Education, 12 leading mathematicians wrote:
'We struggle to imagine what it would mean to decolonise, for example, a course on the geometry of surfaces. For the most part, the concept of decolonisation is irrelevant to university mathematics, and our students know this. If we engage in obviously tokenistic anti-racism efforts, we will simply be sending a signal that we do not take racism seriously.'
This week, in response to the letter, the QAA issued a statement rowing back on its decolonisation demands. The QAA said that its Subject Benchmark Statements do not try to tell universities what to teach. Rather, these 'simply present ideas for consideration'. The QAA stressed that its proposals have no regulatory force. Elsewhere, the editor of higher-education magazine Wonkhe defended the mathematics benchmark, arguing that 'There's nothing in any of this helpful document that tries to tell anyone what they can or cannot teach or learn'.
So, nothing to see here, the QAA and its defenders would have us believe. Yet this is slightly disingenuous. The QAA does not draw up Subject Benchmark Statements in the hope they will be ignored. Indeed, they set out, in the words of QAA, to 'define what can be expected of a graduate in terms of what they might know, do and understand at the end of their studies'. They are widely used for designing and revising curricula, and they are referenced by regulators and external examiners.
Plus, back in March, QAA director of standards Ailsa Crum made it clear that these Subject Benchmark Statements should play a political role. They need 'to address some of the wider social-justice concerns' in higher education, including 'in relation to equality, accessibility [and] sustainability', she wrote. Of course, none of this does anything to advance QAA's stated purpose, which is to uphold quality standards in higher education. In truth, politicising learning does the exact opposite. The QAA ought to be challenging these regressive ideas – not promoting them.
We need more people in higher education to stand up for their subjects and reject the divisive agenda of decolonisation. When even the universal principles of mathematics can fall to this warped ideology, it is clear that reason and even objective truth are now on the line.
Gareth Sturdy is a physics adviser and former teacher.
To enquire about republishing spiked's content, a right to reply or to request a correction, please contact the managing editor, Viv Regan.