Do the Western media want World War 3?
Their rash response to the missile strike in Poland was reckless in the extreme.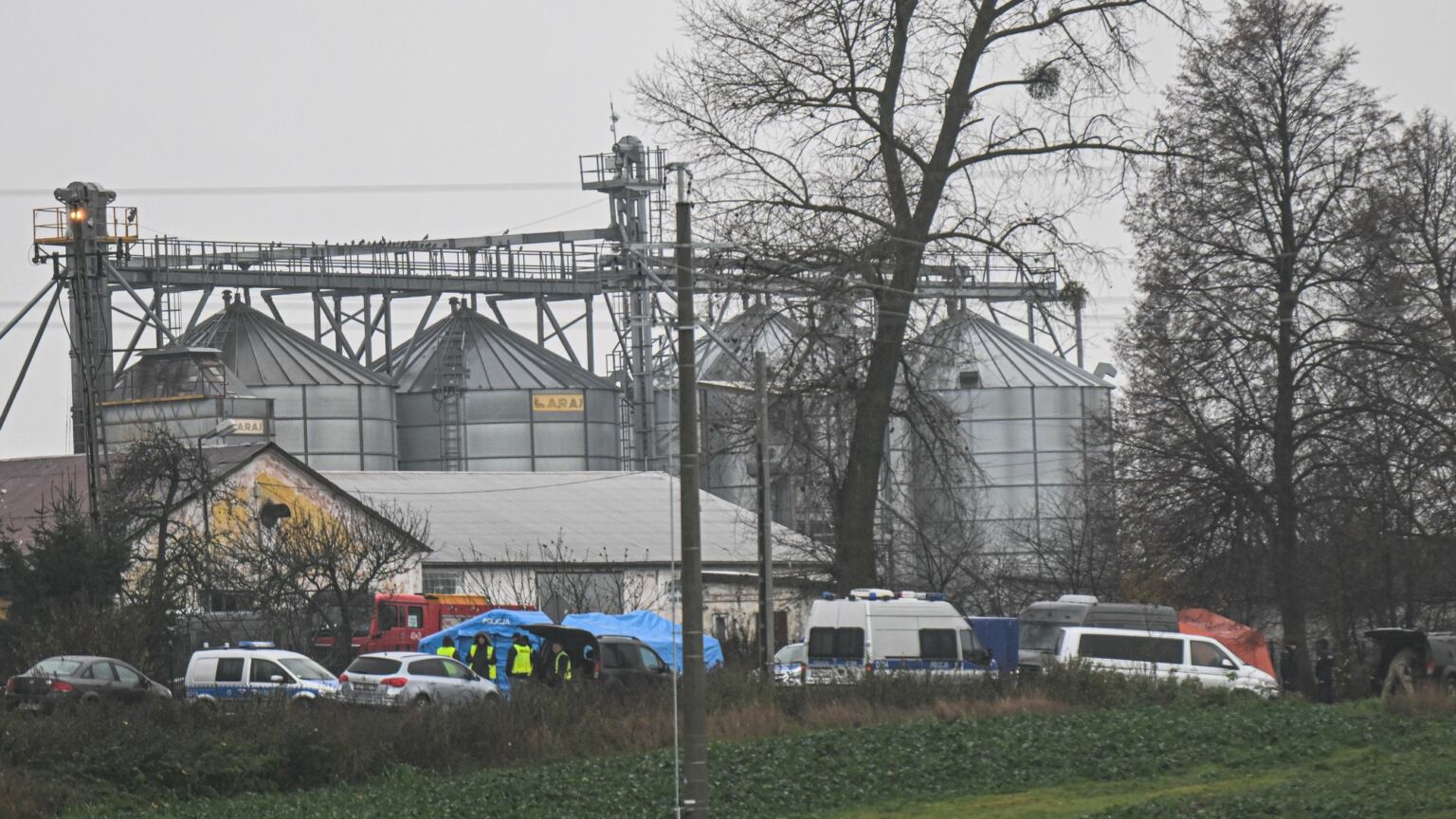 There's truth to the old adage about 'the fog of war'. It really is difficult to grasp what is happening in the midst of a conflict. There is too much in play. Too much movement and action. It makes it difficult to see clearly. To make claims about what is happening in any given moment, with any degree of certainty, is often impossible. So anyone doing so should probably be treated with a fair bit of scepticism.
But scepticism, doubt, let alone a commitment to reporting the facts, seemed to be in short supply among Western press packers last night. Within minutes of the reports emerging that a missile had landed near the Polish village of Przewodow – about four miles west from the Ukrainian border – an unnamed 'senior US intelligence official' was claiming that 'Russian missiles [have] crossed into NATO member Poland'.
Surely, someone should have interrogated this claim. Who was this official? How did he or she know so much so quickly? But, no, almost immediately, many Western media outlets, with social media close behind, ran with this version of events. They didn't interrogate the claim. They didn't wait until more was known. Half-blind, they rushed to judgement. They asserted with certainty that Russia, intentionally or otherwise, had indeed attacked Poland.
In Britain, this morning's newspapers were full of it. 'Russian bombs hit Poland', ran the Mirror's headline. As did the Telegraph's. 'Russian missiles strike Poland', it said. The UK's paper of record, The Times, also claimed that the Russians were to blame for the 'fatal strike on Poland'. There was no room for doubt, no real caveats. This was simply reported as fact: Russia has attacked Poland.
The implications of this story are of course potentially catastrophic. According to NATO's principle of collective defence, an attack on one NATO member can be interpreted as an attack on all. And therefore, a Russian missile attack on Poland could necessitate a collective NATO retaliation, which opens up the prospect of a wider war.
Given what's at stake, you would think that Western media might have thought twice before presenting the missile strike as essentially an act of Russian aggression on Poland. But there was nothing of the sort on Tuesday evening. Quite the opposite. There seemed to be something approaching excitement about the prospect of a larger military conflagration. The Times could barely contain itself, calling the incident 'a major escalation of the war in Ukraine that threatens to drag NATO into direct conflict with President Putin'.
Across social media, there was something similar – an almost giddy anticipation of the military escalation to come. It was often somewhat knowing. Yet that ironic distance, so typical of snarky social-media posting, couldn't disguise the extent to which the smart set seemed to be enjoying and fuelling the World War 3 hype.
It was all so reckless. So lacking in seriousness. Especially when so little was known yesterday about what had happened. Claims and counter-claims, reflecting the interests at stake, were being fired back between all the sides involved.
Ukrainian president Volodymyr Zelensky, keen to win greater support from NATO, presented it as 'a Russian missile attack on [our] collective security', and called on NATO to 'act'. The Russian ministry of defence, clearly fearful of further NATO involvement, issued a surprisingly detailed denial. It admitted it had carried out 'a massive attack on military targets and energy infrastructure in Ukraine on Tuesday', but that it had done so 'no closer than 35 kilometres from the Ukrainian-Polish border'. Polish president Andrzej Duda, his nation's security at threat, was considerably more circumspect. 'We do not have conclusive evidence at this time of who launched the missile', he said yesterday.
It does now seem that Duda was right to be cautious. Reports have emerged this morning that the US and its allies share Russia's assessment of what happened. They believe that the missile was fired by Ukrainian air defences, as they battled to fend off Russia's ruthless barrage of missiles and drones.
It was therefore likely not an attack on a NATO member by Russia. And it is likely not the beginning of World War 3.
The war in Ukraine is a profoundly serious affair with consequences for the whole of Europe. It's about time our media started treating it as such.
Tim Black is a spiked columnist.
To enquire about republishing spiked's content, a right to reply or to request a correction, please contact the managing editor, Viv Regan.