The GOP has no future without the working class
Republican leaders are betraying their most important constituency.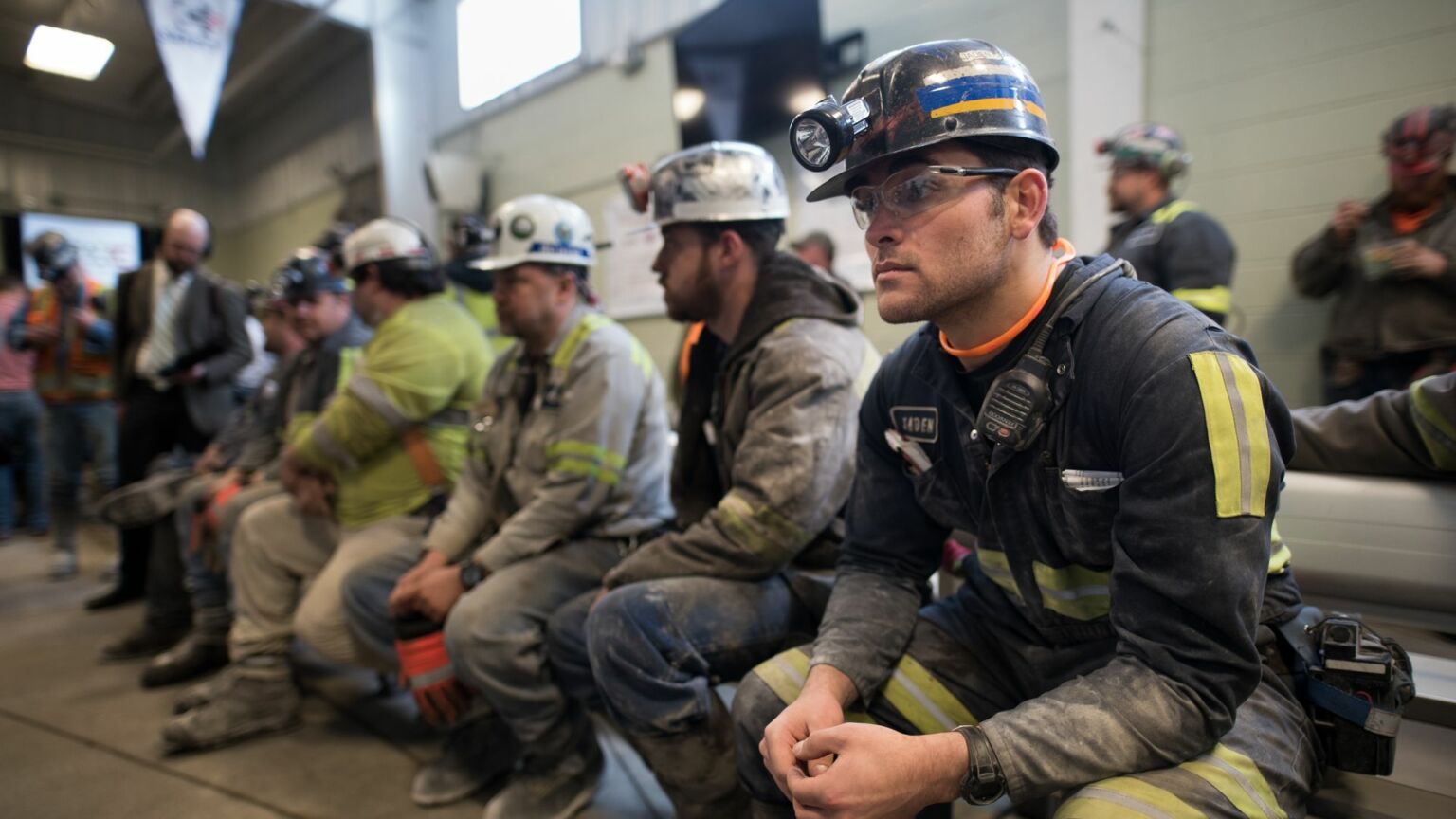 Whatever future the parties of the right have in the English-speaking world lies with the working class. Yet America's Republican Party is not exactly eager to accept this truth. This reluctance cost the Republicans a shot at control of the US Senate last week. Yet as disappointing as the Midterms were for Republicans, they owe what success they have to the loyalty of 'less educated' voters, who went for the Republicans over the Democrats by an even wider margin than they did in the presidential election of 2016. It was in 2016 that Donald Trump showed just what his party could achieve with workers on its side.
The New Republic's Timothy Noah notes that Republicans this year won 55 per cent of voters who do not have a college education. This was an increase even over 2016, and this year's growth in the Republican share of working-class voters came from non-white workers. (The white working class has voted two to one for Republicans in most recent elections, including this year's Midterms and the 2020 and 2016 presidential elections.)
But if workers are coming over to the Republicans, the Republicans are doing little to field candidates attractive to the working class. This led to disaster in Pennsylvania, a state with a significant blue-collar crossover vote. Pennsylvania went for Trump in 2016, but not in 2020. It's a winnable state for Republicans, but not an easy one. Democrats chose Pennsylvania's lieutenant governor as their Senate nominee. John Fetterman – the hulking, tattooed, former small-town mayor – built his career as a symbol of the working-class left. Fetterman suffered a stroke during the campaign for the Democratic nomination, which he nonetheless easily won.
Against this opponent, Republicans nominated a millionaire celebrity television doctor, Mehmet Oz, who seemed to have more ties to New Jersey than to Pennsylvania. Oz had no particularly good claim on the Republican nomination for the Senate, but he was friends with Donald Trump, whose endorsement helped Oz prevail in the nominating contest. In any case, the candidate who finished just behind Oz in the Republican primary was no more plausible as a working-class champion. David McCormick, who lost to Oz by less than a tenth of a percentage point, was CEO of one of the world's largest hedge funds.
Pennsylvania's incumbent senator, Pat Toomey, was a Republican. When Oz lost to Fetterman in the election, the Democrats claimed the seat. This will give them a 51-49 majority in the Senate if they win Georgia's special election next month, or will keep them at their present 50-50 tie if they lose in Georgia. Either way, Democrats will keep control of the chamber, as vice-president Kamala Harris casts a tie-breaking vote when the Senate is evenly divided. Losing Pennsylvania was crippling for Republicans' hopes.
Pennsylvania is a competitive state with proclivity towards the Democrats. The neighbouring Rustbelt state of Ohio has a Republican tilt, but is also a place where working-class votes are in play. Democrats tried to play into this by nominating Tim Ryan as their Senate candidate in Ohio – a congressman notable for his appeal to the blue-collar voter. This was another Senate seat with a retiring Republican incumbent, and Democrats could have won it in a year of such lacklustre Republican performance. But Ohio's Republicans did what those in Pennsylvania failed to do – they nominated a candidate for Senate who had a powerful attraction to the working class. JD Vance, who prevailed and held the seat for the Republicans, became a household name with his 2016 bestseller, Hillbilly Elegy, about his impoverished roots and the travails of America's working poor. Vance has since become a wealthy man. But he campaigned in the Republican primary and the General Election as a champion of American industry and workers. At just 38 years old, Vance holds promise as the future of his party.
Vance, like Oz, was endorsed by Donald Trump, and polls before the Midterms showed that Trump still held an unmatched place in the hearts of Republican voters. One poll from September this year found that 33 per cent of Republicans supported Trump over the Republican Party itself. Trump has since borne the brunt of blame from the media for the Republicans' disappointing results in the Midterms, including from conservative media. His likeliest rival for the 2024 Republican presidential nomination, Florida governor Ron DeSantis, gave the GOP one of its few clear causes to celebrate in this election cycle. He was re-elected governor with an almost 20-point lead over party-switching Democrat Charlie Crist, who had once been a Republican governor of Florida himself.
Even more impressive than the margin of DeSantis's victory was the breadth of his success. He became the first Republican in 20 years to win Miami-Dade County, one of the state's traditional Democratic bastions, with a population nearly 69 per cent Hispanic. Like Vance, DeSantis is a young politico at 44. His campaign is also an indication of the Republican Party to come. Just as Democrats have lost their longtime working-class base, they are starting to lose their grip on key ethnic-minority groups as well, especially Hispanics.
What bolstered the Democrats last week and saved them from the widely expected wipeout were the votes of unmarried and college-educated women. According to exit polls, married women (56 per cent), married men (59 per cent) and unmarried men (52 per cent) voted for the Republicans last week. But unmarried women voted much more heavily for the Democrats (68 per cent). The reason for this has less to do with Donald Trump – who, to be sure, is not a favourite with this demographic – than with the Supreme Court's Dobbs decision back in June, which overturned the nationwide right to abortion and returned abortion law to the states and to Congress.
After demonstrating the power of a working-class strategy for Republicans in 2016, Trump as party leader took an insufficient interest in the ideological development of the right. As a result, as president, he deferred too often to old-guard Republicans in Congress with no interest in working-class concerns. And in these Midterms, he endorsed too many candidates like Oz and former Georgia senator Kelly Loeffler, who had insufficient appeal to blue-collar voters. To succeed in 2024, Trump will have to rediscover the populism that won him states like Pennsylvania in 2016.
DeSantis, for his part, will doom his party if he listens to the anti-Trump Republicans and liberals in the media who are urging him not only to break with Trump but also to throw populism aside entirely. The biggest unresolved question that many Trump supporters have about DeSantis is how devoted he is to the kind of anti-globalist agenda that Trump pioneered. Is the Florida governor a conventional Republican who has trimmed his sails to the prevailing populist winds of the past few years? Or is he, like Vance, ready to risk it all with a campaign to court blue-collar voters?
Such blue-collar voters alone will not be enough to win the next presidential election and give the Republicans full control of Congress. But they are an essential component of a winning – and governing – Republican coalition. Reaganite and libertarian-leaning Republicans will have to learn to work with these voters. As will those middle-class Christian conservatives who sometimes seem to find the working class distastefully unchurched and uncouth. For it is these workers who will make or break Republican aspirations for the White House and Congress alike.
Daniel McCarthy is the editor-in-chief of Modern Age: A Conservative Review. Follow him on Twitter @ToryAnarchist.
To enquire about republishing spiked's content, a right to reply or to request a correction, please contact the managing editor, Viv Regan.