Gavin-gate: a sorry indictment of the Westminster bubble
The outraged response to a few sweary texts has exposed the immaturity of our political class.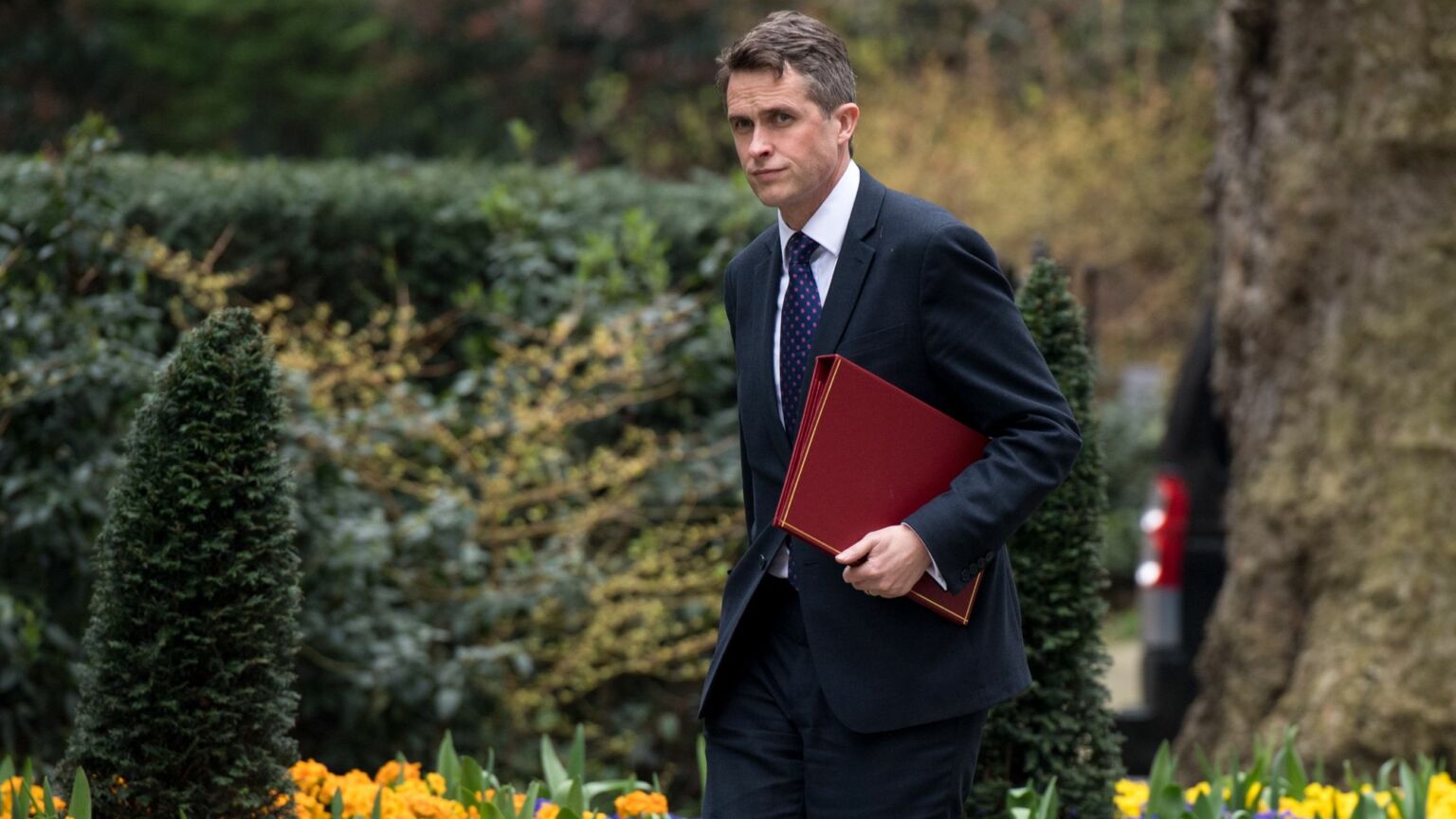 Has the gap between the political and media class and the British public ever been greater? For the past few days, journalists and politicians have worked themselves up into a tizzy over Cabinet Office minister Gavin Williamson's WhatsApp messages. That a handful of snarky texts have made headlines three days in a row would be perplexing at any time. But when people are struggling to heat their homes, when the UK is facing the prospect of power cuts this winter, with a never-ending migrant crisis and people facing life-or-death waits for ambulances, frontpage stories about Williamson's use of the f-word feel almost otherworldly.
Sir Gavin (as we are expected to call him) stands accused of sending 'a series of expletive-laden messages' to Wendy Morton back in September. Morton, as the then chief whip in Liz Truss's short-lived government, was in charge of inviting MPs to the queen's funeral. Williamson was clearly put out at not having made the cut. He was angry that colleagues who 'aren't favoured [by Truss] have been excluded from the funeral'. When told that this was not the case, Williamson replied: 'Well certainly looks it which [I] think is very shit and perception becomes reality.'
In other messages to Morton, Williamson said: 'You fuck us all over… there is a price for everything.' Later on, he added: 'Also don't forget I know how this works so don't puss me about.' (My guess is that fat-fingered Gav meant 'push', but I might be wrong.) Each time Williamson was told he would not be attending the funeral, he pushed back: 'It's very clear how you are going to treat a number of us which is very stupid and you are showing fuck all interest in pulling things together.' And so his rage continued for another three or four messages.
An irate conversation comprising a dozen text messages, three swear words and some 'Do you know who I am?'-type bluster. That's all there is to this 'scandal'. And yet Williamson's behaviour is being talked up by apparently serious politicians and journalists as 'bullying'. Former Conservative Party chairman Jake Berry has accused Williamson of 'intimidation'. The Guardian describes the texts as 'abusive'. Sophy Ridge on Sky News called Williamson's messages 'threatening'. Labour leader Sir Keir Starmer has even called for Williamson to be sacked over the messages.
Honestly, these people must lead some very sheltered lives. I have heard far worse standing outside my local McDonald's at five o'clock on a wet Wednesday afternoon. My own family gets more heated than this just discussing where we will spend Christmas.
Yet incredibly, Gavin-gate (which surely it will be called any day now) is being used to call into question Rishi Sunak's judgement as prime minister. Sunak brought Williamson back into cabinet last month. And current discussion is focused on whether Sunak did so in full knowledge of the messages, as complaints against Williamson had, by then, been formally submitted. Again, it is the gap between the media's obsessions and the concerns of regular people that is truly astonishing here.
There are many solid reasons why Williamson is not fit to serve in the cabinet. He was education secretary during the Covid-19 lockdowns. He oversaw the closure of schools to the vast majority of children for weeks on end. He scrapped public exams for two years in a row. And he spectacularly botched the first year of teacher-assessed grades. Every day, new evidence emerges of the harm that school closures wrought upon education, social equality, child development and mental health. But rather than reckon with the damage done, Williamson covered up the huge loss to students' education with rampant grade inflation, which will be baked into our exam system for years to come.
Journalists should be asking angry questions about why schools were closed for so long under Williamson's tenure. They should be asking Sunak why he has rewarded Williamson with a cabinet post, despite the fact he messed up his education brief so badly. But of course they are not. Instead, journalists and politicians alike have latched on to a few heated text messages and are now acting like children. They are crying 'bully' and running away from the real issues – like the harm done to children and education during the pandemic. Right at the very point politics should be dealing with serious issues, it is being reduced to the intellectual level of the school playground.
It is also worth asking how Williamson's text messages made it into the public domain. Politicians, like the rest of us, should be able to have a private conversation without fear that it could be made public. The release of Williamson's texts shows that, under Sunak's leadership, the Conservative Party is still divided. Its MPs have no loyalty either to a shared political programme or to each other. But the inordinate focus on a dozen messages also shows us that journalists are incapable of asking the big questions. It shows us that, more than ever, they see themselves as participants in the political process rather than objective reporters. Exposing a minister's sweary texts is little more than a means of political shit-stirring.
This scandal has exposed far more than the rudeness of one cabinet minister. It has laid bare the immaturity and inadequacy of our entire political and media class.
Joanna Williams is a spiked columnist and author of How Woke Won, which you can order here.
To enquire about republishing spiked's content, a right to reply or to request a correction, please contact the managing editor, Viv Regan.