Now private messages can land you in prison
The jailing of two police officers for offensive WhatsApp messages sets a terrifying precedent.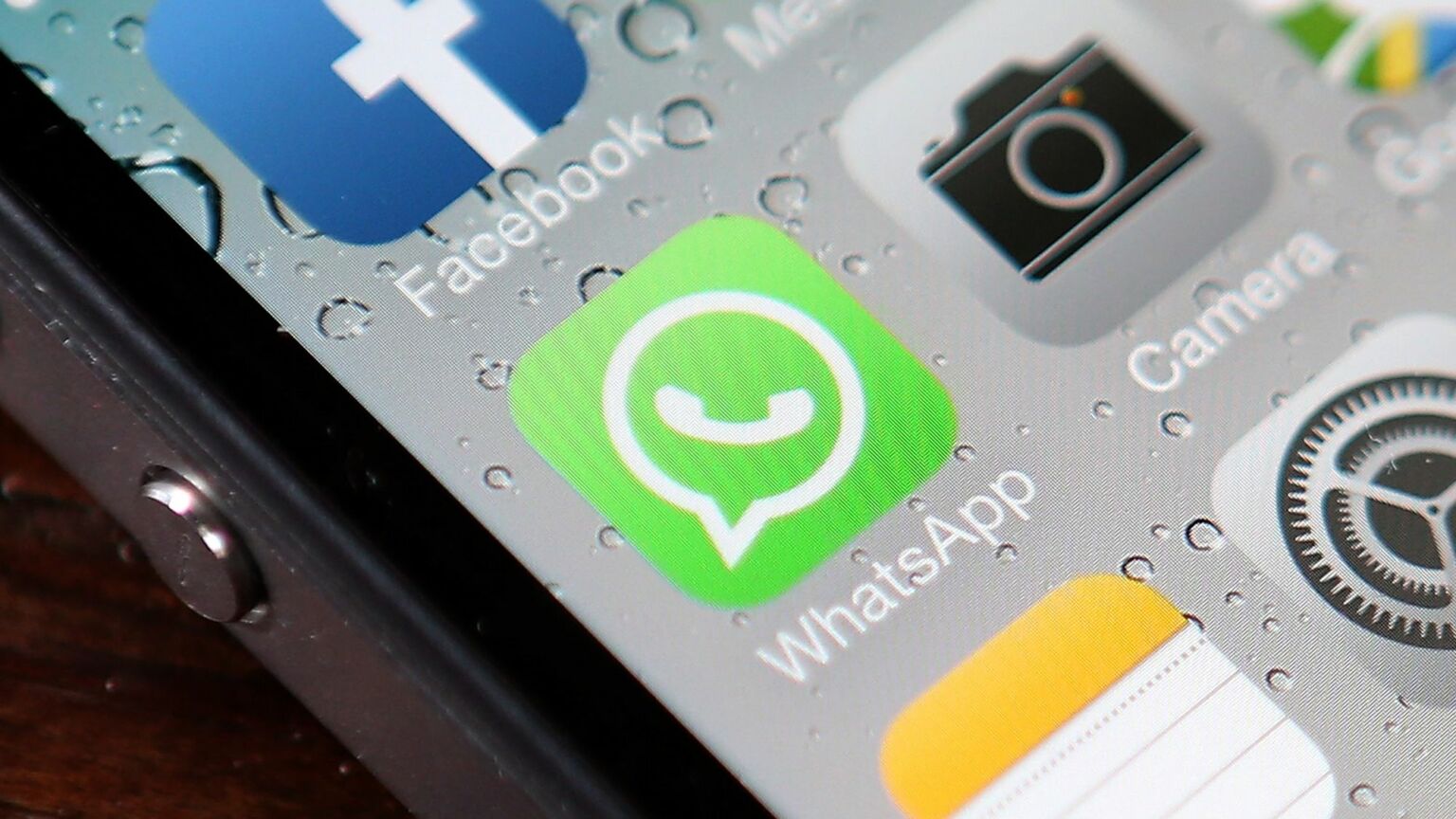 Section 127 of the Communications Act 2003 makes it a crime in the UK to post anything 'grossly offensive' on a 'communications system'. The law essentially covers anything sent over the internet or with a mobile phone. In recent years, police and prosecutors have jumped at any opportunity to enforce it, whenever someone complains that they feel hurt by what they have seen online or on social media. People who have been caught out by this law include: YouTuber Count Dankula, who was fined by a humourless Scottish sheriff for a joke video; Caroline Farrow, a journalist who was threatened with a criminal record for the 'crime' of misgendering a trans activist; and Joseph Kelly from Glasgow, who was given 150 hours of community service for a Twitter post, in which he rejoiced at the death of Captain Sir Tom Moore.
As if it weren't bad enough that people in Britain can be punished for 'grossly offensive' speech on social media, Section 127 is increasingly being used to prosecute people for things they have said in private.
The latest episode concerns two Metropolitan Police colleagues of Wayne Couzens, the policeman convicted last year of raping and murdering Sarah Everard. When they impounded Couzens' phone, the police found a WhatsApp group where he and his friends had shared some highly crude posts among each other.
These posts included awful jokes about rape, sexual assault and 'shooting some cunt in the face'. Some also talked about tasering cats, dogs, children and the disabled for the fun of it. It is undoubtedly nasty stuff. But anyone who believes in liberty should be concerned about what has happened to these two officers.
This week, having been convicted last month under Section 127, they were each sentenced to three months behind bars. During the sentencing, district judge Sarah Turnock said: 'The persons to whom these messages relate will undoubtedly have been caused great distress by knowing police officers find it funny to joke about them in such a deeply offensive manner.'
Well, perhaps. The messages certainly don't make for nice reading. But they were not meant to be read by anyone beyond the group. These conversations took place in what was supposed to be an entirely private setting. Presumably, the WhatsApp group only came to light incidentally, because Wayne Couzens' arrest led someone to look at his phone.
This is not the first time that the state has used the Communications Act to police private interactions. Earlier this year, Paul Bussetti was handed a 10-week suspended sentence under the same law. In 2018, he filmed a video of a burning cardboard mock-up of Grenfell Tower, which featured brown figures in the windows. He then sent it to a closed group of friends. This too only ever became public because someone later decided to publish it online. But that made no difference to the outcome of Bussetti's case.
This policing of private speech should worry us all. Imagine if the two policemen sentenced this week had said exactly the same things to each other in a pub. Or imagine they had merely conversed on the street. The idea that they might be hauled before the courts and imprisoned, simply for sharing offensive comments among themselves, seems absurd. The fact that they spoke on WhatsApp should not turn their conversation into a crime.
More alarming still is that the powers-that-be clearly see no problem in this. For the sentencing judge, the fact that the policemen only conversed in private was not so much a mitigation, but an aggravation. She claimed that, in being covert, their comments were even more damaging than if they had been made in public.
Let that sink in. The judge seems to have seen the law as a tool for tackling heresy – for rooting out bad thoughts wherever they might occur and making sure that the people who express them are severely punished. This use of the law to control private thought should terrify us.
For the moment, however, there is one hope we can cling to. The law-reform body, the Law Commission, has called for the abolition of Section 127. It says it should be replaced with a much narrower provision, limited to messages intended to cause serious offence to those likely to see them. The Law Commission is not entirely on the side of free speech. But at least it is on the right track.
The end of Section 127 could not come soon enough. Our liberty and privacy are at stake.
Andrew Tettenborn is a professor of commercial law and a former Cambridge admissions officer.
To enquire about republishing spiked's content, a right to reply or to request a correction, please contact the managing editor, Viv Regan.