Brexit isn't to blame for Britain's labour shortages
Lockdowns have battered the hospitality industry all over the world.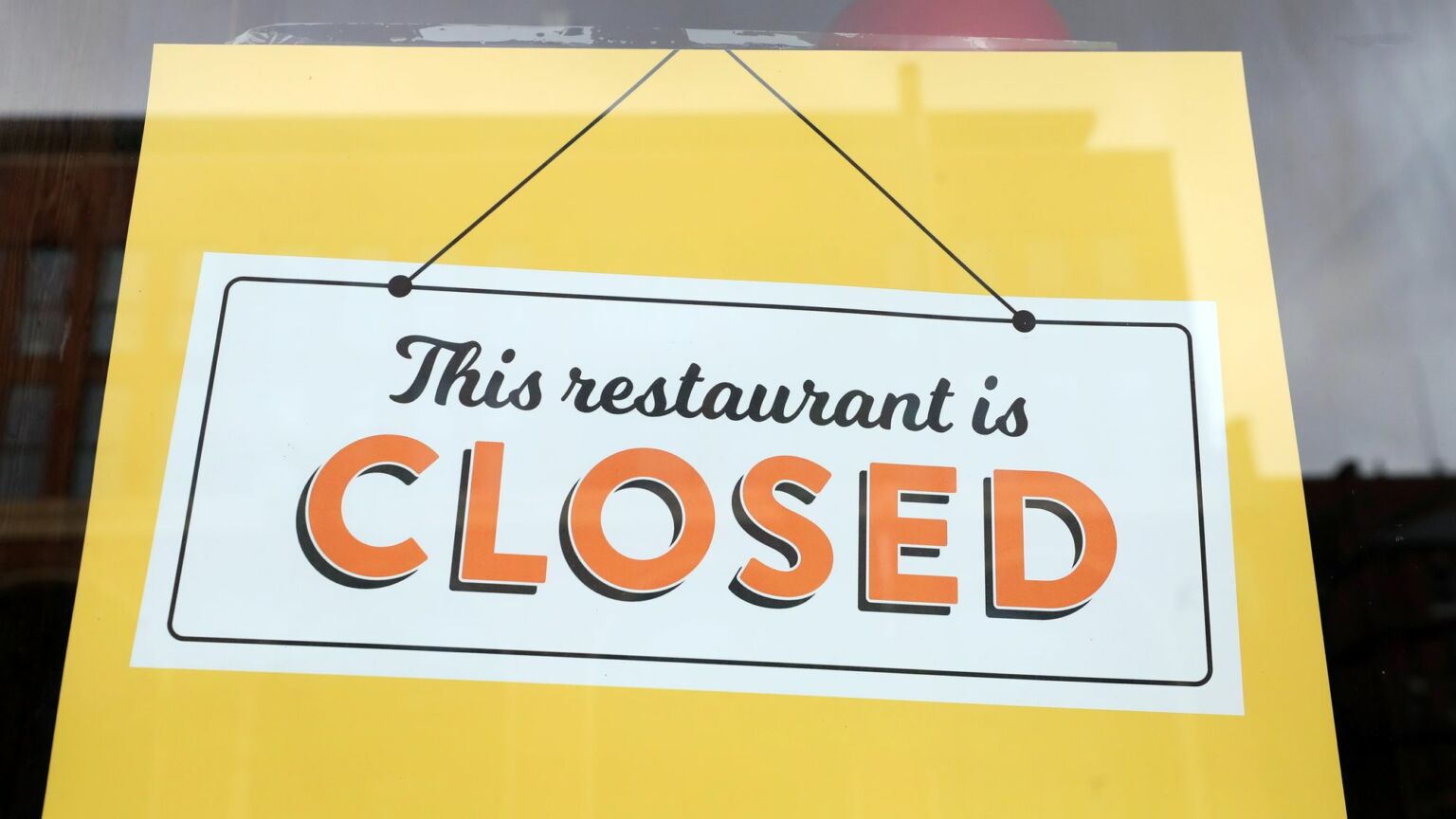 'Brexit, for our industry, there's not a single positive about it.' So says celebrity chef Tom Kerridge in an interview clip that has gone viral on Twitter. In particular, he blames Brexit for the huge staffing shortages faced by the UK's hospitality industry. The trouble is, it ain't true.
Speaking to ITV's Robert Peston last night, Kerridge noted that there are over 200,000 vacancies in the hospitality industry at the moment. He points out that overseas workers are crucial to filling jobs. He says the industry needs more visas to be issued to fill those posts. Kerridge (and no doubt Pesto) puts the blame for this firmly on the UK's departure from the EU.
But is there another plausible explanation for these labour shortages? To find out, it is worth looking at what is happening in other countries.
This summer, the German government announced it would be cutting red tape to make it easier to recruit workers from countries like Turkey, such were the massive labour shortages in hospitality and other industries.
It's a similar story in France. In August, Politico reported: 'Tourists have returned to France en masse. But there's nobody to pop that bottle of Moët because the waiters have disappeared.' It gets worse: 'At one point in the spring, there were up to 300,000 jobs advertised for hotels and restaurants across the country, a significant missing chunk for a sector which employed 1.3million in 2020. In the tourist haven of Paris's Saint-Germain-des-Prés district, elegant restaurants have resorted to closing their doors one or more days a week to tackle the shortfall.'
Spain has been facing similar challenges, too. In July, the Mirror noted: 'Brits heading on Spanish holidays may find they have to wait a little longer to be served their sangria as hospitality bosses struggle to fill 200,000 jobs.'
These problems are not just limited to Europe, either. A recent article in the Guardian bemoans the decline of restaurant service in the US. 'The industry-wide labour shortage is old news: in January, the Bureau of Labor Statistics noted the restaurant industry's year-over-year quit rate was more than any other job sector, even as the hiring rate remained the same', it notes.
As far as I'm aware, Germany, France, Spain and America have not left the EU in recent times. So what could possibly explain the difficulty in recruiting and retaining restaurant and other hospitality workers? There is one thing that each of these countries all recently experienced – the Covid lockdowns.
For months at a time, hospitality workers were told they couldn't go to work. If they were lucky, they received furlough payments of 80 per cent of their not-exactly-premium wages. They had almost two years to twiddle their thumbs and to contemplate whether to eventually return to work for long hours in stressful environments.
Thirty years ago, I moved to Edinburgh in the run-up to the Edinburgh Festival. I got a job as a kitchen porter and 'enjoyed' the experience of working 70 hours per week and constantly smelling of slightly rotten cabbage. I tried waiting tables and pulling pints. While all those jobs served a purpose – like paying my rent – there were plenty of hassles for not much reward.
So little wonder that having been pushed out of the hospitality industry in lockdown, workers haven't come racing back. Figures from Germany, comparing February 2020 to April 2022, make this clear. Overall, the jobs market has held up well. But employment in 'hotel and restaurant services' fell dramatically and has not recovered, despite the end of lockdowns.
Blaming Brexit for labour shortages is a classic example of 'correlation does not equal causation'. The fact that the UK's full departure from the EU took place at the start of 2020 and the pandemic lockdowns struck less than three months later make such a mistake easy enough to make for the casual observer. Trumpeting this fallacy is especially easy if you are predisposed to blame Brexit for every woe facing the UK today. Why bother looking around for alternative explanations when the usual blame game will do?
Certainly, the UK has got some very serious economic problems right now. But these have been building for years. The impact of Brexit has been small compared to the flatlining of productivity since the financial crisis in 2008. In the years that followed, we used easy credit to keep up the appearance that things weren't really so bad. That pretence can no longer be maintained. The forced shuttering of many industries during lockdown was simply too large a shock to absorb. And that's before we even get to the energy crisis.
These problems aren't just afflicting the UK. They are common across the Western world and particularly in Europe.
It seems it is not just waiters and chefs giving up their jobs. Many of Britain's leading journalists and commentators have also stopped bothering to do their jobs, too – preferring to promote their prejudices about Brexit rather than offer us a proper understanding of the problems we face today. That's doubly so for those, like Robert Peston, who demanded lockdowns again and again, with little thought to the consequences for those workers who can't do their jobs via Zoom.
To enquire about republishing spiked's content, a right to reply or to request a correction, please contact the managing editor, Viv Regan.