A 'pandemic amnesty' is a dangerous idea
The authoritarianism of the lockdown years must never be forgotten.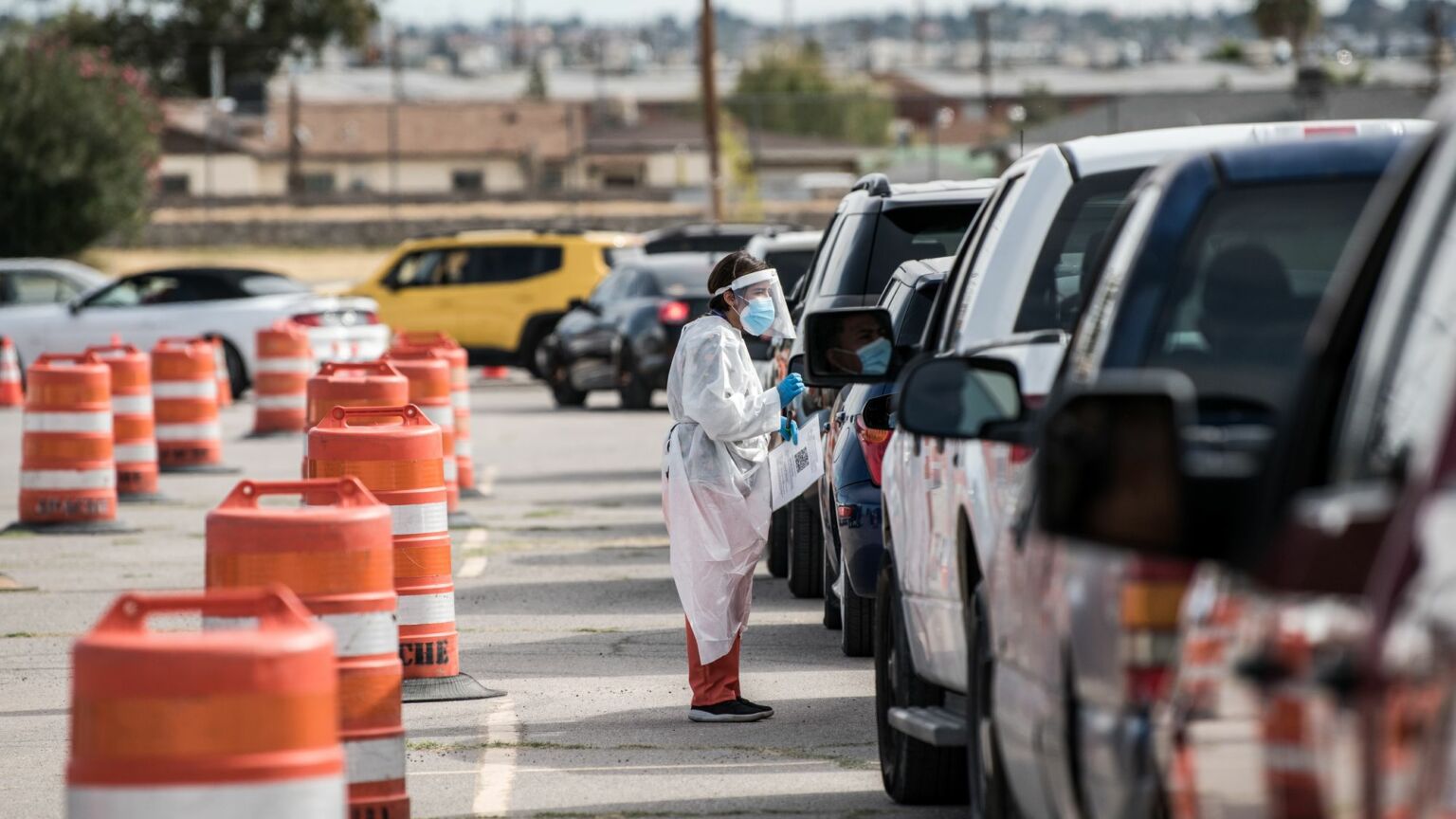 As the Covid-19 pandemic fades from view, some may be tempted to forget those miserable two years of lockdowns, social distancing and other restrictions on our liberties. This is certainly the view of a widely shared article in the Atlantic, which calls for a 'pandemic amnesty'. American economist Emily Oster asks us to 'forgive one another for what we did and said when we were in the dark about Covid'. It quickly becomes clear why Oster would prefer us to move on.
During 2020 and 2021, Oster was very much on the side of lockdown. And she supported vaccine mandates in universities and for workers. In fairness to Oster, she did not support every Covid measure. She did, for instance, criticise how long it took for schools to re-open in the US back in the summer of 2020. Yet ultimately, she belonged to the side that was happy to criminalise meeting a friend for coffee or to separate people from their dying loved ones.
Now, with hindsight, Oster regrets some of her positions. The crux of her argument is that the people baying for more lockdowns, harsher restrictions and vaccine mandates couldn't possibly have known any different at the time. She says that they couldn't have known that outdoor transmission of Covid was rare, that schoolchildren were always a low-risk group and that cloth masks were virtually useless in preventing viral spread.
Many, however, did know these facts, including back in the spring of 2020. But those who said them out loud were quickly turned into pariahs.
Although Oster admits that those on the anti-lockdown side got many things right, she says this was merely a question of 'luck'. But it should not have taken any great foresight to see the danger of lockdowns. They were responsible for the most significant loss of liberty in the history of the democratic world. Their impact on economic output was as profound as that of any war. Not since the days before universal education had so many kids been shut out of school. Worse still, those who did warn of these inevitable and dangerous consequences were met with derision and censorship.
At times it seemed as if the pro-lockdown side was driven less by science than by fear – less by the emerging evidence than by an authoritarian impulse. This is why so much debate about Covid was zealously shut down. It is why anyone who broke the lockdown rules was shamed as a 'Covidiot'. It is why many on the side of lockdown thought it important to mock the deaths of the unvaccinated – 'to make sure that the lessons of these teachable moments are heard', in the words of the LA Times.
You can see why the likes of Oster would prefer to forget all this. But the rest of us should not. We need to remember those two years of authoritarian restrictions, and the illiberal, hysterical demands that drove them. This is the best way to ensure that this can never happen again.
Lauren Smith is an intern at spiked.
To enquire about republishing spiked's content, a right to reply or to request a correction, please contact the managing editor, Viv Regan.