Lula's victory is a triumph for Brazilian democracy
Fears of a Bolsonaro-led coup have come to nothing.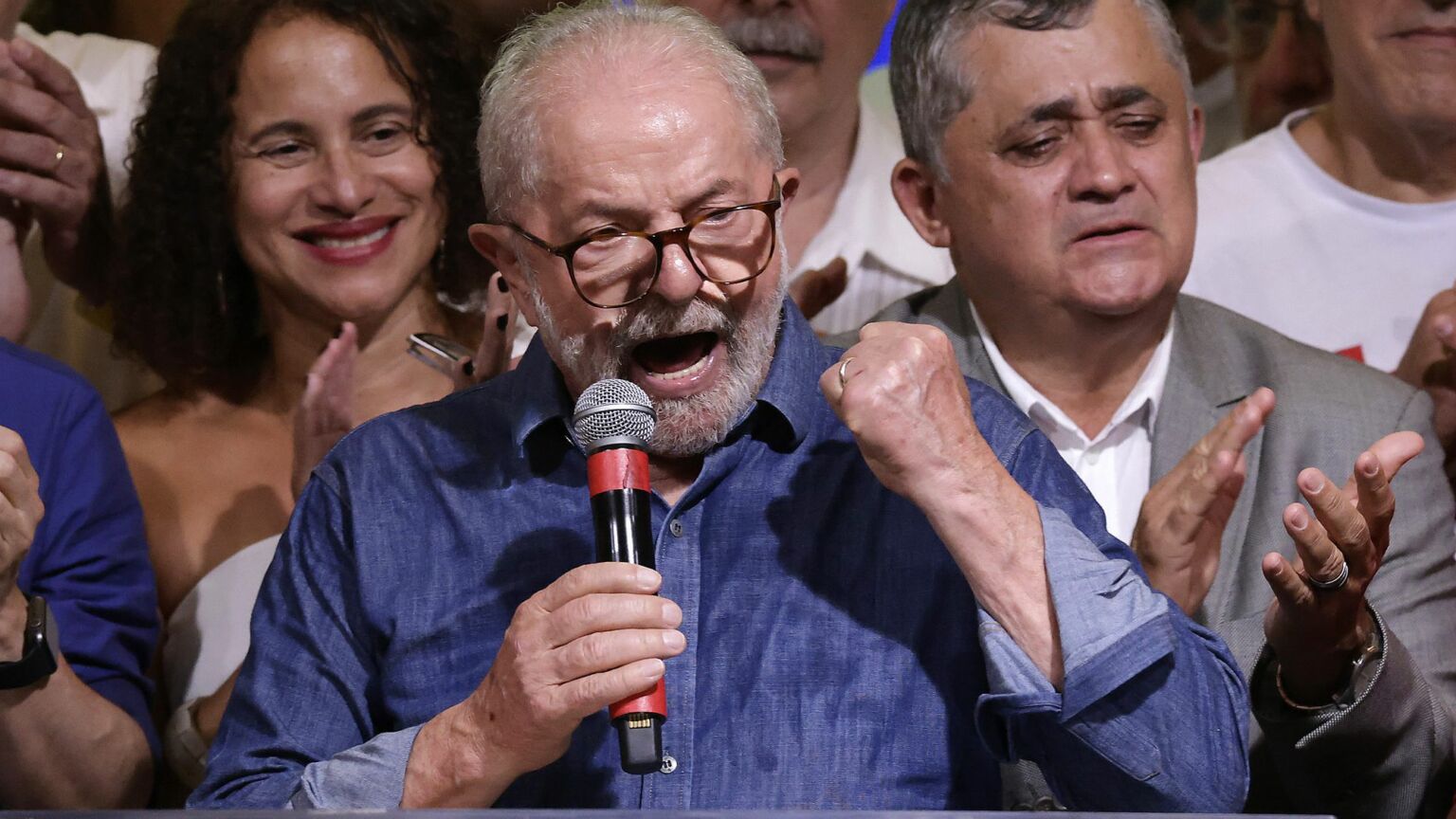 In the end, it proved to be a narrow victory for Luiz Inácio Lula da Silva in Brazil's presidential election over the weekend. Lula has picked up 50.9 per cent (60,345,999) of the vote to Jair Bolsonaro's 49.1 per cent (58,206,354). But as slender as Lula's winning margin has turned out to be, the election itself is a resounding triumph for Brazil's democracy.
In the run-up to both this weekend's presidential run-off and the first round of the contest earlier this month, pundits and politicos across the West warned constantly that an insurrection could be imminent. They seemed convinced that if Bolsonaro lost by fair, democratic means, he would try to retain power by foul, militaristic means. Predictably, they claimed that Bolsonaro would likely launch a version of Donald Trump's 'January 6' – the chaotic Capitol riot that has since been mythologised as a failed insurrection. Except, unlike Trump, '[Bolsonaro] counts on support inside the army'.
The fear-mongering has been relentless. 'Bolsonaro is trying to succeed where his political mentor has failed', wrote an American academic in the Independent last week. 'He will say he won the election, even if he loses.' And then, using 'co-opted active duty and retired generals who participated in his government', Bolsonaro could supposedly launch a coup.
All of which is more than a little over-the-top. Bolsonaro is certainly an illiberal, authoritarian politician. And he had said some worryingly anti-democratic things ahead of the election, including suggesting he would challenge any result he considers 'abnormal'. Much of his criticism had been aimed at Brazil's electronic voting system, which Bolsonaro claims is susceptible to voter fraud. (Although it is worth noting that both military and election officials have since said they are content with the system's security.)
There were also some dubious goings-on on election day itself. Brazil's Federal Highway Police (PRF) imposed road blocks in large parts of north-eastern Brazil, a Lula stronghold. Many suggested that this was a move to stop Lula voters from reaching the polls in time, although Supreme Court justice Alexandre de Moraes, no friend of Bolsonaro, has dismissed the claims, saying that no one was prevented from voting.
So let's be under no illusions. Bolsonaro is no great friend of democracy. But nor is he likely to bring about democracy's downfall in Brazil.
Nevertheless, the threat Bolsonaro supposedly poses to democracy has been the overwhelming focus of the international press in recent weeks. This has not been fuelled by the political reality of Brazil (loaded references to its past as a military dictatorship notwithstanding). And it has not really been informed by the nature of so-called Bolsonarismo.
No, it has been driven instead by Western preoccupations. Bolsonaro has effectively served as a proxy for everything that right-on centrists loathe about populism in their own countries. They conjure him up as the embodiment of all that they consider evil. He is a climate change-denying destroyer of the Amazon rainforest; a transphobic misogynist; and, perhaps worst of all, a proxy-Trump.
This hysteria has led to a gross underestimation of the strength of Brazil's democracy. Too many Western observers seem to have doubted that Bolsonaro could simply lose this election. That a majority of Brazilians might prefer to have a more left-leaning president. And that the right-wing incumbent might just have to accept the democratic will of the majority.
Yet this is precisely what seems to have happened. While Bolsonaro himself is yet to officially concede defeat, many of his political supporters and ministerial allies have already done so. No one is explicitly talking about a 'stolen election' or 'electoral fraud'. Right-wing congresswoman Carla Zambelli, a keen supporter of Bolsonaro, is a case in point. She tweeted that Lula had won and pledged to 'be the toughest opposition Lula has ever imagined'. Silas Malafaia, a televangelist and Bolsonaro cheerleader, was even more forthright: 'The sovereign will of the people has established itself.'
So, despite the hype, there have been no major Trump-style claims of a 'stolen election'. And certainly no suggestion of an imminent armed insurrection or coup. We shouldn't be surprised. Talk of an armed takeover has always been a flight of fancy for those happier to be fighting imaginary fascists, whether in Brazil, the US or the UK, than real political opponents. Besides, Brazil's military leaders had already let it be known they would not support any efforts to challenge the election results.
Bolsonaro himself has hardly been acting like a man about to launch a military putsch. After the final debate of a bruising campaign on Friday, he was asked whether he would accept the vote's results, regardless of outcome. 'There's no doubt', he said. 'Whoever gets more votes, takes it. That's democracy.'
This may be difficult to take coming from Bolsonaro, given his flirtations with anti-democratic and authoritarian positions over the past few years. But if the elections have proven anything it is this: Brazilian democracy is much stronger than many had led us to believe.
Tim Black is a spiked columnist.
To enquire about republishing spiked's content, a right to reply or to request a correction, please contact the managing editor, Viv Regan.