Germany is a world leader in wokeness
German elites are in thrall to gender ideology and BLM-syle identity politics.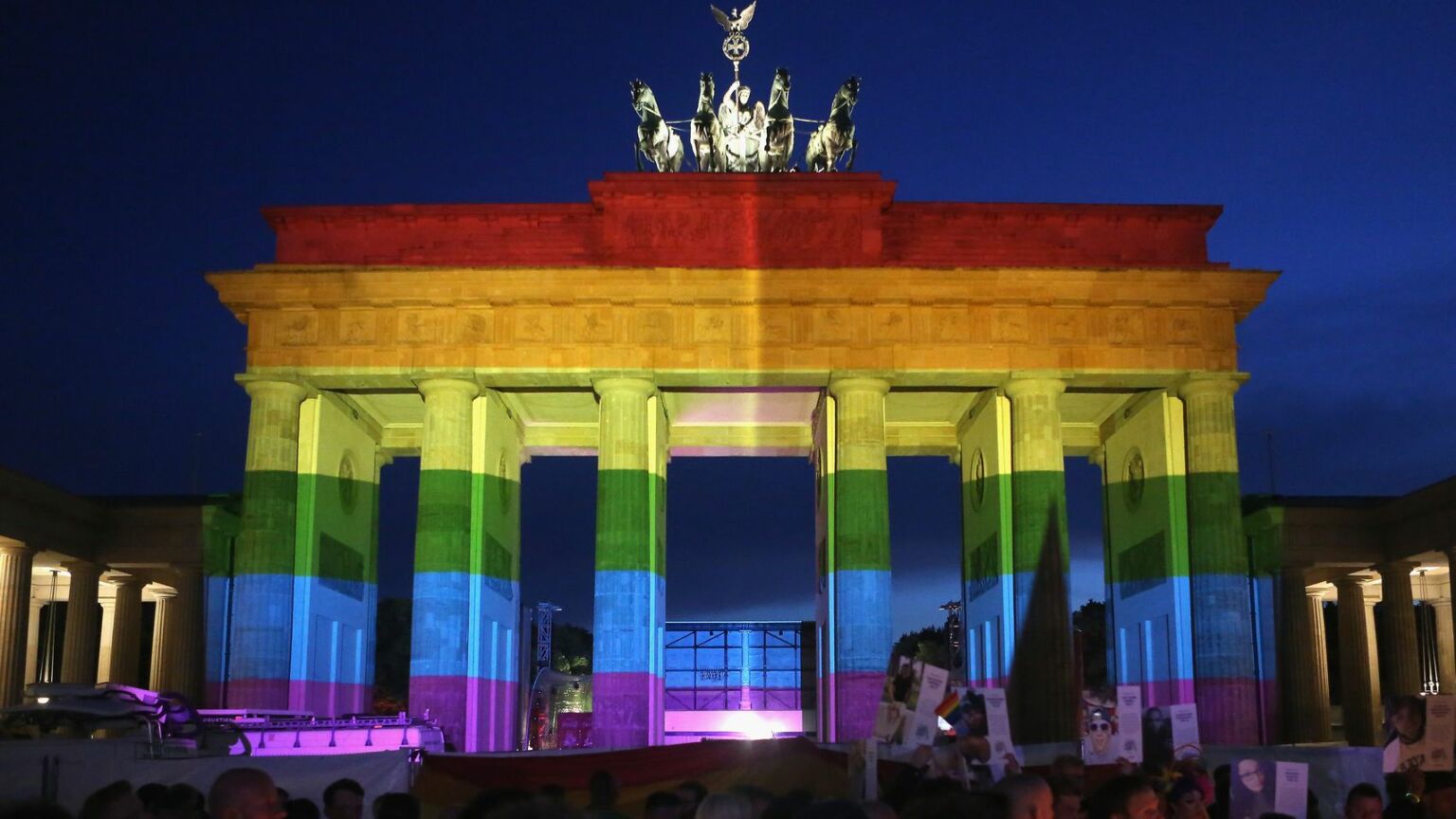 The University of Cambridge came under fire this week for its decision to teach its students to use a new gender-neutral form of the German language.
Making the German language gender-neutral is easier said than done. For instance, all nouns describing people or professions in German are either male or female, even in the plural. New word forms are therefore having to be invented to accommodate these demands.
Unsurprisingly, some linguists have slammed Cambridge for promoting these crimes against grammar. Oliver Baer, a member of the German Language Association, said that 'if a non-native speaker came and tried to use gender-neutral German while on holiday here I think they would stand a good chance of making a fool of themselves'.
Certainly, ordinary Germans would find this gender-neutral language perplexing. But it is not as if gender-neutral German has simply been cooked up by a few woke academics in the UK. Quite the opposite. So-called Gendersprache (gender language) has been zealously promoted by many public institutions in Germany for a while now. Federal and state governments, as well the media and big corporations, are all trying to push this new 'inclusive' way of speaking.
Take the city of Hanover, for example. Gender-neutral language has been used for all official communications since 2019, with many other local governments following suit. Or take the first female chief of the Berlin police, Barbara Slowik. In 2019, she announced that she would no longer be referred to as the 'police chief' (der Polizeipräsident), as the term is masculine. But instead of opting for the feminine form of the same title (die Polizeipräsidentin), she decided on the gender-neutral 'Polizei Berlin' – meaning literally 'the Berlin police'. Which is as nonsensical as it sounds.
German businesses are also subject to the imperatives of Gendersprache. Companies looking for new hires must show they are open to all genders of applicant in their listings by including the letters, W, M, D – weiblich (female), männlich (male) and divers (a new addition equivalent to 'other'). Failure to include these letters on a job advert could leave them open to lawsuits.
Make no mistake, Germany's political, cultural and business elites really are some of the wokest in Europe. It's very different to France, where there is considerable resistance to what is sometimes called le wokeisme, partly as this is seen as an American imposition. Indeed, the Académie Française and other public institutions fiercely defend the purity of the French language against what they see as Anglo-American infiltration.
The German public is clearly less keen on wokeness than Germany's rulers – especially when it comes to Gendersprache. According to polling, 65 per cent of Germans either partially or totally object to the use of Gendersprache in the media and in official communications. But public resistance to gender ideology has done little to discourage those determined to impose their identitarian worldview on the populace.
Indeed, Germany's coalition government is planning to allow gender self-identification from the age of just 14. This move is wildly unpopular. A YouGov survey found that 48 per cent of Germans are opposed to it while just 39 per cent are in favour. And yet the government carries on regardless.
Partly this is because there are few avenues for opposition within the political system. Even some of the more conservative parties have largely kept out of the debate. The right-wing Alternative für Deutschland is opposed to gender ideology and other forms of wokeness. But it remains electorally weak and is beset by infighting. Meanwhile, the centre-right Christian Democrats, now the second largest party in parliament, offer virtually no resistance to the woke agenda. This is largely because the CDU, under the leadership of Angela Merkel, led the march towards many of these woke policies over the past 16 years.
Germany has not only succumbed to gender insanity – influential sections of society also seem intent on importing American-style racial politics. Indeed, over the summer of 2020, Germany was host to some of the biggest Black Lives Matter protests in Europe. Between the end of May and the end of July 2020, around 200,000 demonstrators gathered at 80 rallies across Germany to protest the death of George Floyd and stand up against institutional racism. It was all a little perplexing, not least as race relations in Germany bear very little resemblance to those in the US. Germany's role in the trans-Atlantic slave trade was limited, its empire was short in duration and small in size (albeit brutal) and its current black population is tiny – it is estimated that just one per cent of Germany's population is black or has 'African roots'. Anti-black racism simply doesn't have the same significance in Germany that it has in America. Yet German identitarian activists still seem to have embraced BLM and all of its woke trappings.
The truth is that Germany is not having wokeness imposed on it from abroad – neither by right-on academics in the UK, nor by American racial identitarians. On the contrary, its own elites are willingly embracing and promoting it. And in the case of trans lunacy, Germany is arguably leading the way. It is fast becoming the wokest country in Europe.
Lauren Smith is an intern at spiked.
To enquire about republishing spiked's content, a right to reply or to request a correction, please contact the managing editor, Viv Regan.