Why Trevor Noah's Sunak skit gets Britain wrong
The only racist backlash to the new PM exists in Noah's head.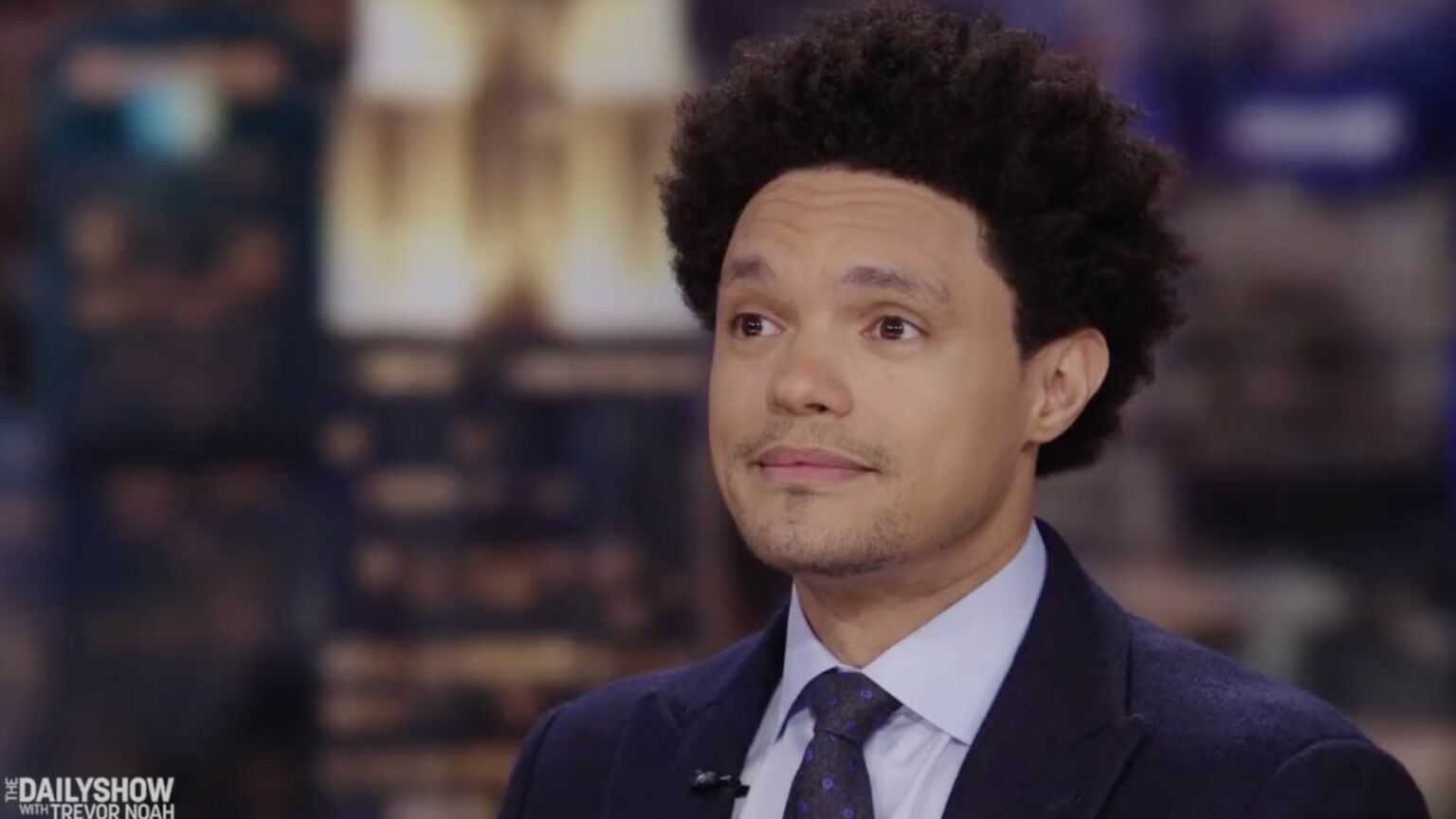 Predictably, one of the worst came from the United States – the home of critical race theory and an established hotbed of wokeness. Trevor Noah, a South African comedian and presenter of The Daily Show, confidently asserted that the UK's first PM of Indian descent had prompted a racist 'backlash' among white people. Noah even suggested that white Brits were concerned that Sunak will personally seek revenge for British colonial activities on the Indian subcontinent.
Not content with projecting their woke, divisive worldview on to the US, it seems public figures like Noah are all too happy to project it on to Britain, too. Their ignorance is stunning. They pay almost no attention to the reality of Britain today. And they seemingly know nothing of the social and political dynamics at play. Instead they see British society and politics only in terms of race. In particular, they seem fixated on the British Empire, and seem genuinely to believe that Britain's imperial past still exerts some sort of influence on race relations today.
This is fantasy. It does not even bear a passing resemblance to the actual reaction in the UK to Sunak's prime ministership. In reality, the majority of Brits are either actively welcoming him as our first-ever Indian-heritage PM or don't think his racial background matters either way.
This is hardly a surprise. In a 2020 poll carried out by Number Cruncher Politics, 84 per cent of white voters said they weren't bothered about possibly having a non-white PM in the future. Just nine per cent thought a non-white PM would be a negative development.
In fact, the overwhelming majority of Brits are more concerned with policy and governance than with the PM's skin colour. Of course, they're aware of the historical significance of having a non-white PM. And many are happy about this development. But it's really not their primary concern. Only a very small minority of Brits object to Sunak being PM on account of his racial background. The only racist backlash is happening in Noah's head.
Contrary to Noah's fantasy Britain, actual Britain is one of the most tolerant places to live in the modern world. It has one of the most robust pro-equality and anti-discrimination legal frameworks around. And it provides comprehensive protections on the grounds of race, ethnicity and religion, outperforming other diverse European democracies, such as France, Germany and the Netherlands.
The truth is that Britain is a great place to live for ethnic-minority communities. And no wonder. Many from minority backgrounds are being given the opportunity to excel in various spheres of national life.
No10 has pushed back on Noah's identitarian nonsense. A Downing Street spokesman said that Sunak rejects the idea that Britain is a racist country. Former chancellor Sajid Javid went further, calling Noah's comments 'simply wrong' and 'completely detached from reality'. Javid continued: 'Britain is the most successful multiracial democracy on earth and proud of this historic achievement.'
From the cost-of-living crisis to the unstable financial markets, the Conservative government has more pressing matters to deal with than ignorant celebrities projecting their divisive identitarian prejudices on to Britain. Still, it was good to see Sunak and Javid stand up for Britain in the face of yet more woke vilification. It is about time more in positions of power followed their example.
Rakib Ehsan is the author of the forthcoming book, Beyond Grievance, which is available to pre-order on Amazon.
Picture by: Twitter / The Daily Show
To enquire about republishing spiked's content, a right to reply or to request a correction, please contact the managing editor, Viv Regan.