Is Rishi Sunak the 'wrong' type of ethnic minority?
Britain's 'anti-racist' lobby is struggling to process the news of our first British Asian PM.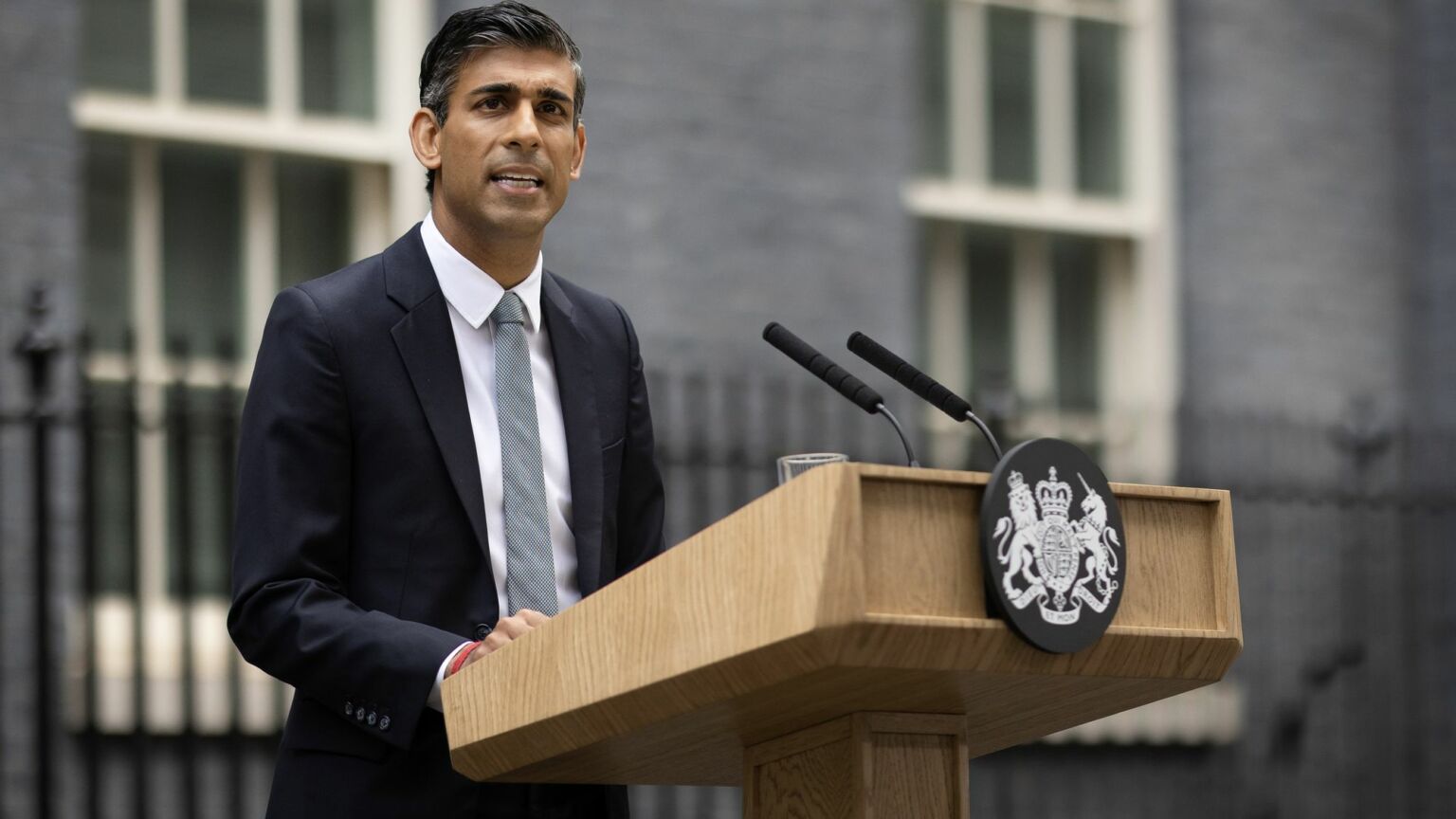 Today Rishi Sunak made history, by becoming Britain's first Asian-heritage prime minister. Raised by African-born parents of Punjabi descent in Southampton, he has also taken the top job at the age of just 42, making him the youngest prime minister for over two centuries.
If nothing else, Sunak's rise is a clear sign that Britain is a successful multiracial democracy, where it is possible for Britons of any ethnic background to reach the highest levels of political life. There are many other diverse democracies – including many in the European Union – that have not provided anything like the equality of opportunity to their minority citizens that Britain has.
Predictably, however, Sunak's coronation has been greeted by the kind of toxic identity politics that now dominates our political discourse. Many 'anti-racists' who would normally advocate for ethnic-minority 'representation' are now essentially saying that Rishi Sunak doesn't count. Others have, perversely, tried to present Sunak's rise as an indictment of Britain – as a sign of our lingering structural racism. Most of these responses have been tortured and confused.
A typical take came from the queen bee of identitarian politics in modern-day Britain, Dr Shola Mos-Shogbamimu. She tweeted that Sunak represents 'the status quo of normalising systemic racism, anti-woke and culture-warmongering'. 'Representation can't just be skin deep', Mos-Shogbamimu added.
Similarly, Nadia Whittome, Labour MP and Corbynite backbencher, claimed in a since-deleted tweet that Sunak becoming the UK's PM is not 'a win for Asian representation'. As a multimillionaire free-marketeer, he is 'not on your side', she said.
Meanwhile, Sathnam Sanghera, Times columnist and author of Empireland, wrote that it 'feels like brown people can only be elevated if they embrace the "anti-anti-racism" of recent Tory culture wars'.
Those who would normally celebrate diversity and representation are clearly struggling to do so when it comes to Rishi Sunak. Seemingly because Sunak does not subscribe to their identitarian script. This is a script that is as baseless as it is divisive. It is one that views Britain as a country that has historically done more harm than good in the world – and which, thanks to its colonial past, is irredeemably racist.
These 'anti-racists' believe that all British institutions – social, economic, political and legal – are deliberately rigged against ethnic minorities. And anyone belonging to an ethnic, racial or religious minority who dares to question this view is presented as somehow inauthentic. Critical opinions are considered to be 'white' opinions and the minorities who express them are presumed to be doing so purely for personal advancement.
Those ethnic-minority Britons who say favourable things about Britain or who challenge the woke identitarian outlook are often singled out for abuse by the woke left. In recent years, when ethnic-minority politicians have taken up high-ranking positions in Tory governments, they have been branded as 'racial gatekeepers' and traitorous turncoats. Sunak has long faced these kinds of slurs during his political rise.
Ultimately, Sunak's skin colour should have no bearing on how we judge his premiership. Race is a poor guide to someone's politics. But when the identitarians say Sunak does not 'represent' them, it is not because they have grasped this point. They are not about to adopt a colourblind approach to politics. It is just that Sunak has upset their expectations of what views a non-white politician should hold. And so he can be cast out. The identitarians are still very much wedded to the toxic idea that your race should determine your views.
Besides, Sunak is right not to follow the woke script. The truth is that Britain is one of the most successful multiracial democracies in the world. Britain's robust anti-discrimination protections and its respect for religious freedoms make it one of the best places to live as a minority. Far from struggling under the weight of systemic racism, many of Britain's ethnic-minority communities are thriving and are even outperforming the white mainstream. This is not the mean-spirited, racist hellhole that activists make it out to be.
No doubt the success of Rishi Sunak will continue to scramble the minds of Britain's race obsessives, as they struggle to process any challenge to their worldview. The rest of us would do well to ignore Sunak's skin colour and concentrate on his policies.
Rakib Ehsan is the author of the forthcoming book, Beyond Grievance, which is available to pre-order on Amazon.
To enquire about republishing spiked's content, a right to reply or to request a correction, please contact the managing editor, Viv Regan.