The myth of Britain's racist school system
Ignore the calls to 'decolonise the curriculum' – ethnic-minority pupils are excelling academically.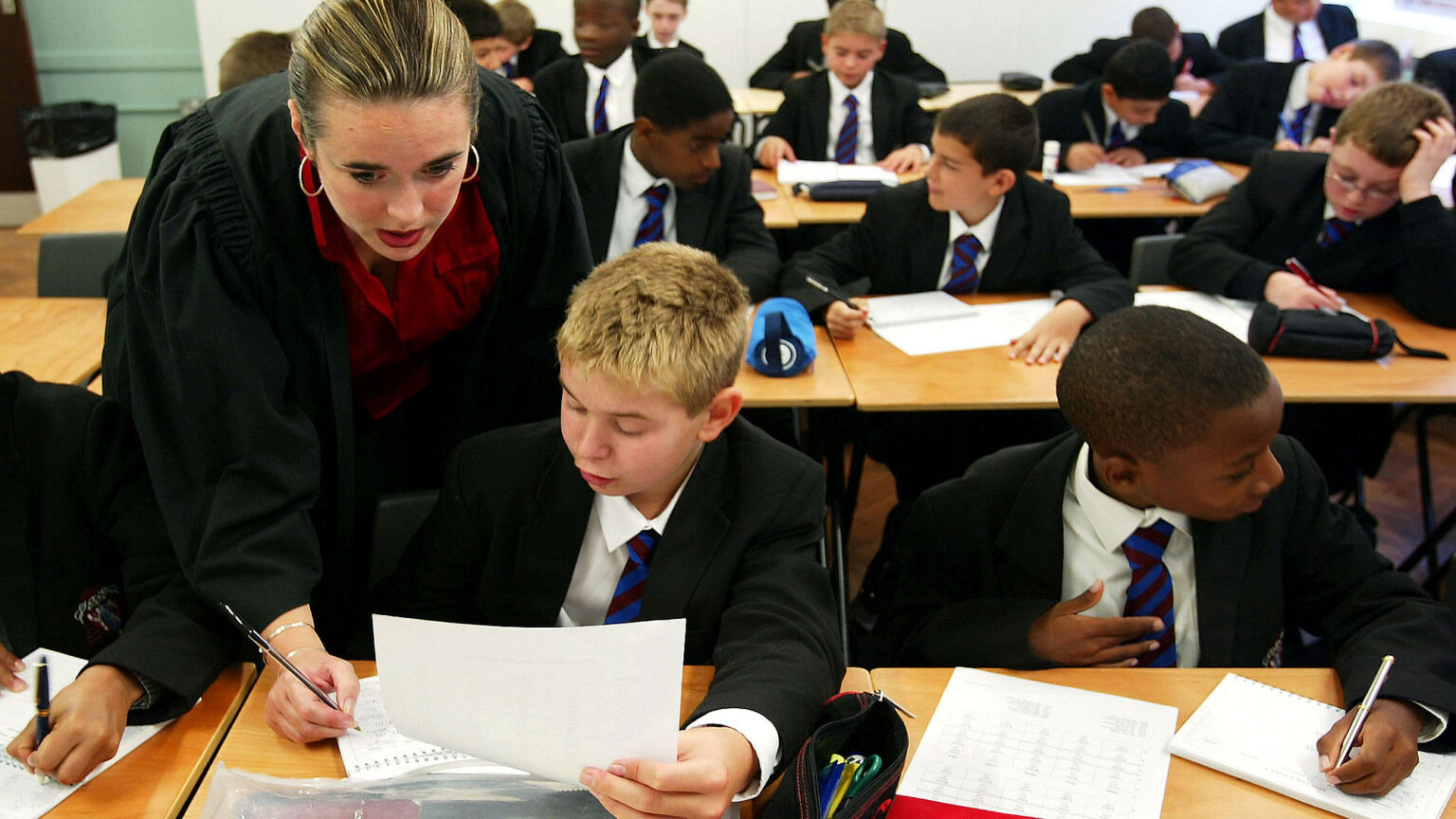 In recent years, identitarians have often portrayed the UK as a racist hellhole. According to this view, Britain's social, economic and political systems are deliberately rigged against ethnic-minority people.
These race-obsessives have often rounded on the education system in particular. Those wanting to 'decolonise the curriculum', for example, insist that the existing school curriculum fails to provide an 'inclusive' experience for ethnic-minority pupils who originate from former parts of the British Empire. Black Lives Matter UK, for instance, has called for the 'transformation of our education systems and decriminalisation of black students in the classroom', on the grounds that black Caribbean students are more likely to be excluded than white students. All in all, there is no shortage of activists and politicos claiming that education in the UK is systemically racist.
So, as children return to school, it's worth asking if our educational system really is in the grip of some sort of institutional bigotry. Recent research strongly suggests otherwise.
A government report published in the spring found that pupils from ethnic-minority backgrounds are happier, more academically confident and less likely to feel bullied than their white peers. The report, which surveyed almost 9,000 families, found that ethnic-minority pupils are far more positive than their white peers about their schooling and display greater levels of academic confidence.
Ethnic-minority parents also have a far more favourable perception of their children's wellbeing than their white counterparts. And they are more likely to say that they would encourage their school-aged children to consider taking A-levels.
Exam results offer further proof that the school system is not rigged against non-white, ethnic-minority pupils. Indeed, the 2020-21 GCSE results for England show that several non-white ethnic-minority groups are sailing ahead of their white British peers in terms of academic attainment. Pupils of Chinese, Indian, Bangladeshi, Pakistani and black African origin achieved, on average, better results than their white British peers. One would not expect such relative success if ethnic-minority pupils were being racially victimised by the school system.
It is also worth noting that there are differences within racial groups. Black Caribbean-origin pupils, for instance, are some way behind their black African-origin peers in terms of academic achievement. They are also notably more likely to be excluded from school. The average attainment score across eight subject areas for black African-origin pupils for 2020-21 was 52.2 (out of 90), compared to 44.0 for pupils of black Caribbean heritage. This means that when compared with the white British mainstream (average score of 50.2), black pupils of African origin in England perform better on average, while their Caribbean-heritage counterparts perform worse on average.
All of this flies in the face of those racial identitarians who homogenise all black pupils, portraying them as a victimised collective that is discriminated against by the education system.
It is clear from the data that educational outcomes are not determined by skin colour. Indeed, family structures, parental attitudes towards schooling, not to mention the optimism of newer migrants, all play a far greater role in shaping pupils' educational achievements.
In my personal experience, I found growing up in a family oriented community in Luton was a huge advantage in my younger years. Civic associations within such communities continue to flourish. Places of worship, for instance, often provide a sense of belonging. Interaction between the generations makes a real difference, too. Whether it was at the local newsagents or the greengrocers, my so-called community elders would take an interest in how I was performing at school, college and university. In fact, they still ask about my professional development today. For young people, knowing that there are people in the community who are looking out for you not only makes you feel valued – it also exerts a healthy pressure on you to take education seriously.
Many social and cultural factors, none of which have anything to do with race, help shape educational outcomes. That is why it is important for policymakers not to be swayed by BLM-style slogans that blame 'systemic racism' for all the problems in education. For all its flaws, our education system is not holding ethnic-minority students back. But telling ethnic-minority pupils that school is rigged against them just might, as it will undermine their confidence in education. And that would be a disaster for all concerned.
Rakib Ehsan is the author of the forthcoming book, Beyond Grievance, which is available to pre-order on Amazon.
To enquire about republishing spiked's content, a right to reply or to request a correction, please contact the managing editor, Viv Regan.