Kemi Badenoch is right to take on Pink News
The LGBT magazine is a vociferous enforcer of trans orthodoxy.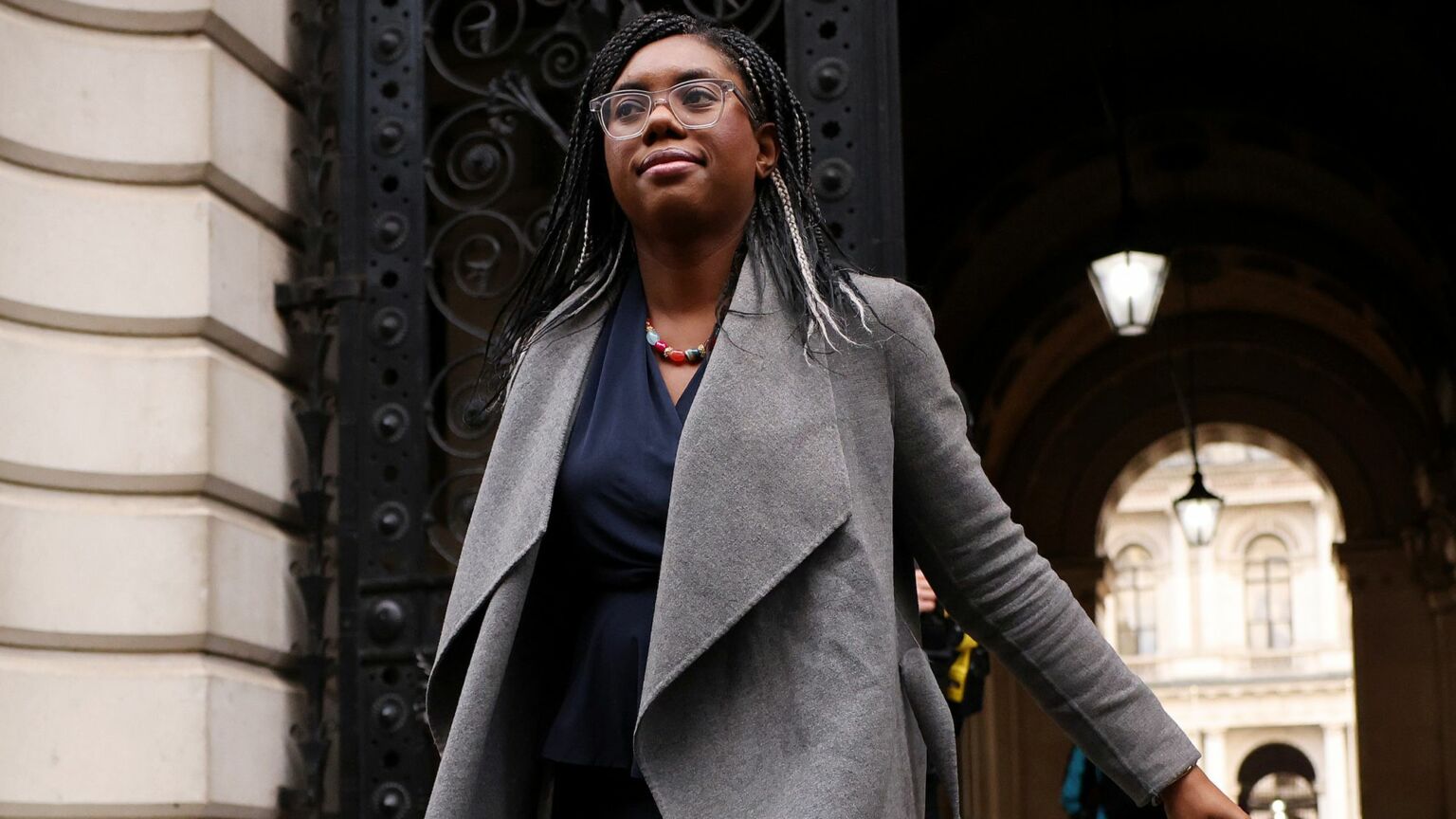 Kemi Badenoch, the newly appointed UK minister for women and equalities, landed a punch on the mouthpiece of the UK trans lobby yesterday. At the dispatch box in parliament, Badenoch was asked about allegations made by Benjamin Cohen, the chief executive of online magazine Pink News, following her appointment. Cohen claimed that 'many LGBTQ+ campaigners feared' what she would do in the role. Similarly, a Pink News article this week branded her an 'anti-trans MP'. Badenoch hit back that Cohen 'uses Twitter as a tool for defamation' and that 'he has even been sued' by members of parliament, such as SNP MP Joanna Cherry.
Her irritation was understandable. Pink News, which describes itself as the 'world's largest and most influential LGBTQ+ media brand', regularly runs furious stories about anyone deemed to be insufficiently supportive of the so-called LGBTQ+ community. The online publication has an aggressively pro-trans stance, which it advances by excoriating public figures who dare to suggest that biological sex is real and that women's rights should be protected from the encroachments of the trans lobby.
Badenoch has been a frequent target of Pink News for her no-nonsense approach to trans issues and to the culture wars more broadly. Following the announcement of Badenoch's new brief, Cohen posted a lengthy thread on Twitter, in which he accused her of such heinous crimes as calling men 'men' (apparently this offends the ones who identify as women) and abstaining on a vote on same-sex marriage in Northern Ireland. Cohen also tweeted links to a string of recent Pink News articles lambasting Badenoch's record.
The next day, Cohen responded to Badenoch's parliamentary put-down by accusing her of using 'parliamentary privilege to spread misinformation'. In particular, he objected to Badenoch's assertion that he had been sued by Joanna Cherry, calling the claim a 'disgrace and a complete fabrication'. He also demanded an apology.
Here Cohen is protesting too much. To call Badenoch's claim 'misinformation' or a 'fabrication' ignores that there is more than a grain of truth to it. It is technically true that neither Pink News nor its CEO lost a case in court to Cherry, but they did have a near miss. After Pink News falsely alleged that Cherry was 'being investigated for homophobia', she called in her lawyers and managed to get Pink News to apologise 'unreservedly'. It had to acknowledge that she is a lesbian who has 'spent a lifetime marching and campaigning for the rights of the LGBT+ community'. Pink News paid her legal fees and donated the cost of the damages to an LGBT charity at Cherry's request.
Reading Pink News, the articles come across less as news stories than hit pieces. Badenoch is just one of many public figures to mistrust the magazine for this reason. JK Rowling recently referred to Pink News as a 'clickbait comic' that 'can barely go 10 minutes without mentioning' her. Professor Kathleen Stock, the philosopher bullied out of her job at Sussex University because of her gender-critical views, said she 'enjoyed' Badenoch's turn at the dispatch box, as she too 'has been regularly trolled by Benjamin Cohen and his Pink News team of clickbait warriors for four years now'. Similarly, gender-critical comedy writer Graham Linehan has been the subject of more than 75 articles criticising his views. And feminist journalist Julie Bindel reminded her followers yesterday about the settlement she reached with Pink News last year..
The tediously predictable Twitterati, who gathered to support Cohen against Badenoch, immediately descended into a bloody cycle of identity top trumps. Many on Twitter noted the fact that Cohen is gay and Jewish, as if that automatically puts him on the right side of the debate. Others who mustered to monster Badenoch on social media displayed a bizarre form of racism. Many were apparently affronted that a black woman would dare to be a Conservative.
On the surface, the row might sound like your usual Twitter spat. But it is a sign of just how much the ground has shifted on the trans debate in a relatively short space of time. Just five years ago, Pink News could count on the support of then prime minister Theresa May. Indeed, it was under May's government that proposals to reform the Gender Recognition Act to allow for self-identification really gathered steam. Yet this was also the move that led to growth of the gender-critical movement, as the dangers of this became harder to ignore. As this fighback intensified, Pink News' extreme pro-trans stance hardened. And support from high-ranking Tories fizzled out as a result.
The Labour Party, however, has continued to ignore the gender-critical pushback. Leader Sir Keir Starmer featured as a keynote speaker at the Pink News awards ceremony last week. During his speech, he robotically pledged his support for 'trans rights' and for 'modernising' the law on gender identity. One has to wonder about the acumen of any politician who not only hitches himself to a reality-denying ideology, but also associates with a magazine that celebrates child drag queens and publishes pieces pondering such questions as 'Why is incest wrong between same-sex siblings?'.
Ultimately, despite how Pink News presents itself, it does not represent the single voice of a gay and lesbian 'community' any more than the nutters of the Westboro Baptist Church represent all Christians. Badenoch might have been wrong on some of the details, but she was right to hit back at Pink News and its CEO.
Jo Bartosch is a journalist campaigning for the rights of women and girls..
Correction: An earlier version of this article suggested that Pink News had been sued by Julie Bindel. The case was settled and the article in question was removed.
To enquire about republishing spiked's content, a right to reply or to request a correction, please contact the managing editor, Viv Regan.