Climate alarmism is bad for your health
The world is getting healthier and wealthier, despite what the doom-mongers claim.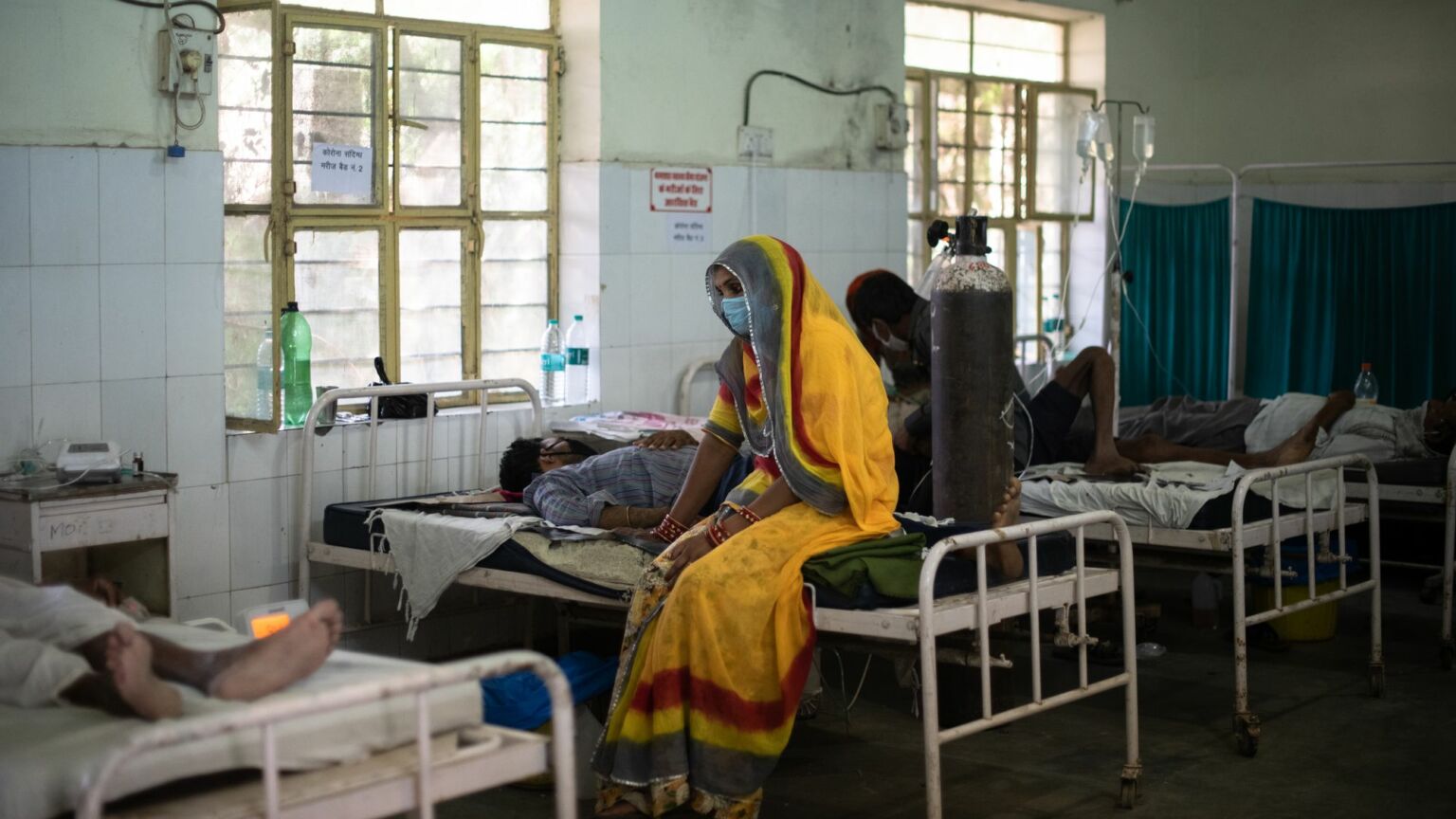 'Climate change is severely impacting people's health around the world', says the BBC, citing a new report by the Lancet. By the BBC's telling, extreme weather is 'exacerbating conditions such as cardiovascular and respiratory disease, and causing heat stroke and poor mental health'. Worse still, climate change has even 'increased the spread of infectious diseases' like malaria. The report and the BBC's coverage leave no doubt about what they think should be done to stop this dire 'threat to global health'. Apparently, we need to stop using fossil fuels as soon as possible.
Published yesterday, the Lancet report is dramatically titled 'Health at the Mercy of Fossil Fuels'. The BBC's climate editor, Justin Rowlatt, has hailed it as a 'call to arms', showing the need for 'urgent action' on climate.
However, there are good reasons to be sceptical. For one thing, it is not remotely clear that human health is getting worse overall, regardless of climate change. Worldwide, humans today are living far longer, healthier and wealthier lives than our ancestors. Since the industrial revolution, and especially in the second half of the 20th century, the technological and economic benefits of rising living standards have taken billions out of poverty worldwide. Indeed, so much so that in 2010, the world met an ambitious UN development goal of reducing global poverty by half, five years ahead of schedule.
All this economic growth has dramatically increased global life expectancy. This should not be surprising: stronger economies have better healthcare services, better sanitation and improved nutrition. This is not to say that everything is perfect, but it certainly isn't all doom and gloom. Better still, none of this progress has been stalled or eroded by climate change as the alarmists would have us believe.
The great irony of the Lancet report is that it unwittingly makes a persuasive case that economic development is the key to improving global health. What the Lancet neglects to mention is that, barring a major unforseen technological breakthrough, this economic development is overwhelmingly dependent on fossil fuels and will be for decades to come.
'Health systems worldwide are debilitated by… the energy and cost-of-living crises', the Lancet finds. High energy prices often make it too costly for hospitals to function properly. The extent of the problem, the report shows, is stark: 'An estimated 59 per cent of healthcare facilities in low- and middle-income countries still do not have access to the reliable electricity needed to provide basic care.'
Furthermore, in the developing world, 'millions of people do not have access to the energy needed to keep their homes at healthy temperatures [or to] preserve food and medication'. The report notes that the impacts of heat exposure and extreme weather events 'particularly [burden] people in low HDI (Human Development Index) countries'. The Lancet is quite right: rich countries are far more resilient to the effects of extreme weather. And poverty poses particular challenges to health systems in poor countries.
The fact that economic growth makes the world safer, as the Lancet acknowledges, entirely undercuts its warnings about the climate. Eager to tout the many dangers of a warming world, climate alarmists – including at the BBC – forget that thanks to economic growth, total numbers of climate-related deaths have actually fallen 20-fold in the past century. This is despite the massive global population increase in that time, meaning the actual risk to an individual of succumbing to a climate-related death has fallen by 99 per cent.
Another major threat to global health comes from dirty fuels. The Lancet reports that 96 per cent of 'domestic sector' energy consumption in low HDI countries comes from biomass, a huge cause of respiratory disease. As the World Health Organisation reports, about 2.4 billion people worldwide cook with biomass, using open fires or inefficient stoves, generating harmful household air pollution. This pollution was responsible for an estimated 3.2million deaths in 2020, including the deaths of 237,000 children under the age of five.
Whether it is produced by gas, coal, nuclear or renewables, the solution to this problem is electricity. Generating energy elsewhere saves households from having to directly inhale smoke. For the developing world, fossil fuels are by far the most viable way of doing this.
There is an iron-clad relationship between economic development and people's health. And no country in history has ever become wealthy without making use of fossil fuels. If anything is likely to jeopardise the past century of progress, it is not climate change, but extreme climate policy. A programme of eco-austerity, where vital energy sources are kept in the ground, really could put the brakes on development. Climate alarmism is the real threat to health here.
Laurie Wastell is an intern at spiked.
To enquire about republishing spiked's content, a right to reply or to request a correction, please contact the managing editor, Viv Regan.