The rise of the spin-off is killing pop culture
Film and TV are drowning in endless prequels, reboots and unoriginal dross.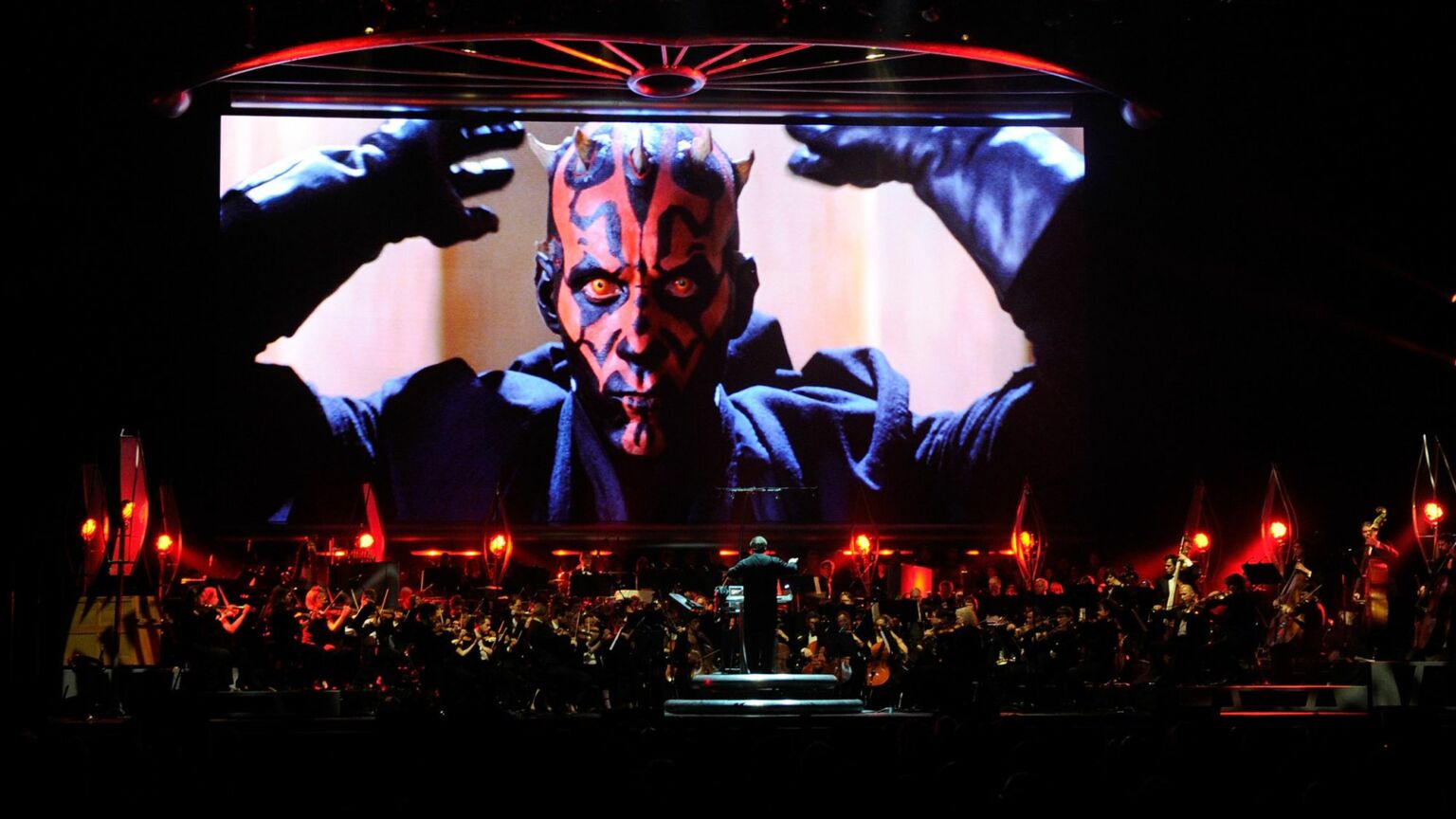 I'm going to betray my age here by kicking off with a Simpsons quote, but the cartoon's classic lines remain immortal and endlessly quotable.
'Spin-off!' Troy McClure blares. 'Is there any word more thrilling to the human soul?'
Of course there is, but not, apparently, if you're an executive in what we might call the Entertainment-Industrial Complex. Hollywood studios, big TV producers and streaming giants are addicted to spin-offs of all kinds, betraying a narrow-minded greed and creative bankruptcy that still – after decades of it – continues to amaze.
Sure, telly and film will always have its geniuses, mavericks and authentic artists. Great shows and movies are still being made, and many of them are what you would consider 'mainstream' entertainment. But on the whole, the boardroom mantra seems to be: if it ain't broke, just make it again.
Whatever sells, repackage and resell it. Take an (often great) original and spin-off the living shit out of it. Sequels, trilogies, remakes, reboots, cross-media transitions, combined 'universe' spectaculars, cartoon reiterations, video-game crossovers, sequels to the sequels, trilogy sequels to the trilogies. Whatever sells! Which it almost certainly will. And in the unlikely event that it doesn't make you trillions in profit, just keep doing the same thing. The next one will.
Rather distressingly, the industry is now plumbing further depths with a fixation on prequels. There's been a desperate amount of film and television prequels over the past few years. Lately we have seen TV prequels to the Lord of the Rings trilogy, Game of Thrones, Star Wars and – lest you think this only afflicts the superhero / fantasy / gobbledegook corner of the industry – the revered 'prestige' drama Breaking Bad.
In the past few years there have been cinema prequels to franchises like Harry Potter (the Fantastic Beasts series), LotR again (the Hobbit trilogy), Alien (Prometheus and Covenant) and X-Men (couldn't be bothered looking up their names). If reboots count as prequels – which they kind of are – then Spiderman, Batman, Superman and probably lots of other Mans have been blessed with 'where it all started' backstory snooze-fests, too.
One web of spin-offs, though, rules them all. Star Wars paid honour to George Lucas by following his 'squeeze that stone 'till it bleeds' approach to filmmaking by making not only a trilogy prequel to the original three but also – as best I can figure it – two films and five TV shows which are all, to some extent, prequels.
And it's never just one film, or season of a show; these prequels are generally a whole franchise stretching over years. Talk about a cynical exploitation of the public's goodwill (and, let's be honest, remarkably low standards in filmed entertainment). Even worse, yet more prequels are being threatened by these monsters. Their advent, like assimilation into the Borg hive-mind (why hasn't there been a Borg spin-off?), is grimly inevitable.
I recently heard someone arguing that the DC and Marvel comic 'universes' should be amalgamated, presumably via some sort of corporate merger, into one gigantic crossover prequel. This person was in his forties, by the way.
I don't even get the lure of prequels on a purely dramatic level. You already know how this story ultimately ends – how then can you get engaged in it? Take Rings of Power, for instance. Evil is on the rise, all of Middle Earth is imperilled… Except of course we know it isn't, because we saw Sauron being destroyed at the end of The Return of the King – in 2003 – so who cares what's going on 3,000 years earlier? So relax, hobbits with stupid Oirish accents. Chill the beans, annoying younger version of Galadriel. He gets blown up. It's all good.
It's also a bit laughable when an actor has clearly aged but is now playing a younger version of his or her character. Better Call Saul's titular antagonist, for example, looks years older than he will in the Breaking Bad future. Does proximity to crystal meth have some type of anti-ageing effect?
'The past is a foreign country', as the famous line goes. If only TV and film producers would stop making so many trips abroad.
Darragh McManus is an author and journalist. Visit his website here
To enquire about republishing spiked's content, a right to reply or to request a correction, please contact the managing editor, Viv Regan.