Eddie Izzard has no place on an all-women shortlist
Will the Labour Party ever take women seriously?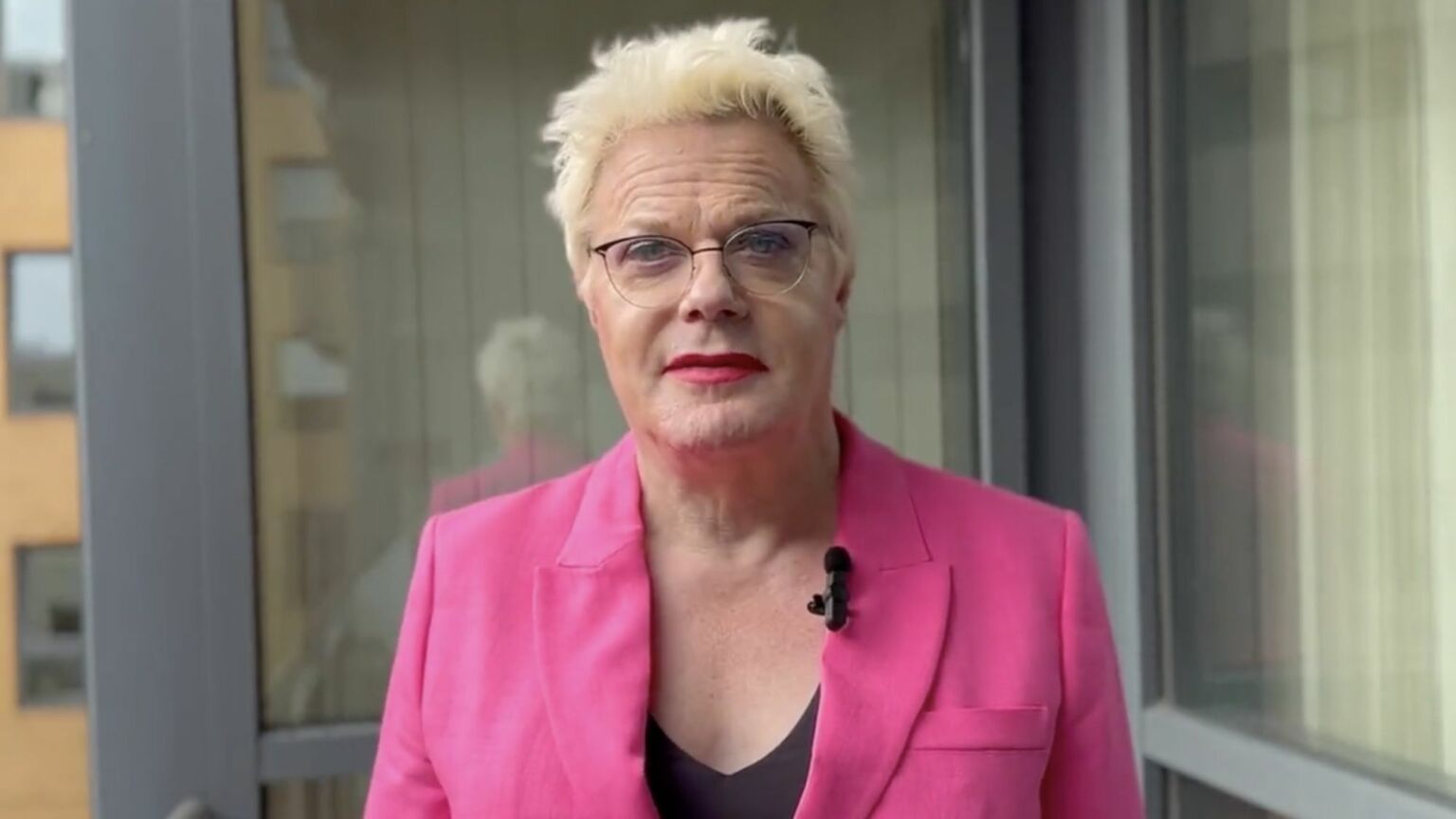 Comedian Eddie Izzard has this week formally announced his intention to stand as a Labour MP for Sheffield Central at the next General Election.
Labour has not announced any selection process for the seat yet, but Izzard's potential candidature is already proving controversial. There is talk that Izzard, who identifies as a woman, could be included on an all-women shortlist – that is, when only women are allowed to compete to be the party's local candidate.
Fellow Labour MP Rosie Duffield has publicly stated that she will leave the Labour Party if that happens. 'I will not be a hypocrite and I won't lie and I won't say that a man is a woman. Eddie Izzard is not a woman', she told a fringe meeting at last month's Labour Party conference. 'I'm absolutely not the only Labour woman MP who will leave the party if Eddie Izzard gets on to an all-women shortlist.'
The row might, in the end, come to nothing. The Huffington Post reported in 2021 that all-women shortlists could be dropped completely by Labour, as women already make up the majority of Labour's MPs. But for as long as Labour persists with them, it should make clear that biological males who identify as women should not be included. After all, including biological males on such lists completely defeats their purpose.
There is good reason to be sceptical of the idea of all-women shortlists. This is politics, not sport. Male physical advantages don't apply. Women are able to compete on equal terms with men in politics, and to assume otherwise does female politicians a huge disservice.
Still, if Labour is going to insist on having all-women shortlists, it should at least adhere to their spirit. Yet Labour's embrace of trans rights has muddled its thinking on the issue.
Indeed, in 2018, Labour's National Executive Committee ruled that 'self-identifying' trans women are eligible for all-women shortlists. And Labour leader Keir Starmer has often found himself unable to define what a woman is and has struggled with the question of whether a woman can have a penis.
There are others within Labour who are more critical or at least sceptical of trans ideology, of course. Shadow chancellor Rachel Reeves has publicly questioned whether biological men should be allowed to compete in women's sports or use 'preferred' pronouns. But such views are in the minority in the party. Most Labour MPs and activists are fully behind gender self-identification.
Eddie Izzard is free to live his life however he chooses. But there are limits to this freedom. Other people don't have to accept that he is what says he is. It is therefore completely reasonable for women in the Labour Party, such as Rosie Duffield, to refuse to accept that a man calling himself a woman really is a woman. Duffield's stance seems to reflect public opinion, too. A YouGov poll from July showed that Brits are mostly opposed gender self-ID, men competing in women's sports and biological males having access to women's spaces.
Izzard has said that he wants to be 'based in girl mode from now on' and use she / her pronouns. But being female is not a 'mode'. It has nothing to do with wearing makeup, stiletto heels or dresses. It is a biological and social reality that a man cannot magically self-identify into.
Many people will use Izzard's preferred pronouns in order to be polite, but they should be under no illusion whatsoever that Eddie Izzard is actually a woman. That is just not possible. The fact that pointing this out is even considered controversial shows just how unmoored from reality public discourse has become. It is time to start bringing it back down to Earth.
It really should not need to be said that an all-women shortlist has no place for men.
Candice Holdsworth is a writer. Visit her website here.
Picture by Twitter / Eddie Izzard .
To enquire about republishing spiked's content, a right to reply or to request a correction, please contact the managing editor, Viv Regan.