How dare Suella Braverman hold the wrong opinions?
The liberal left expects all ethnic minorities to think the same way.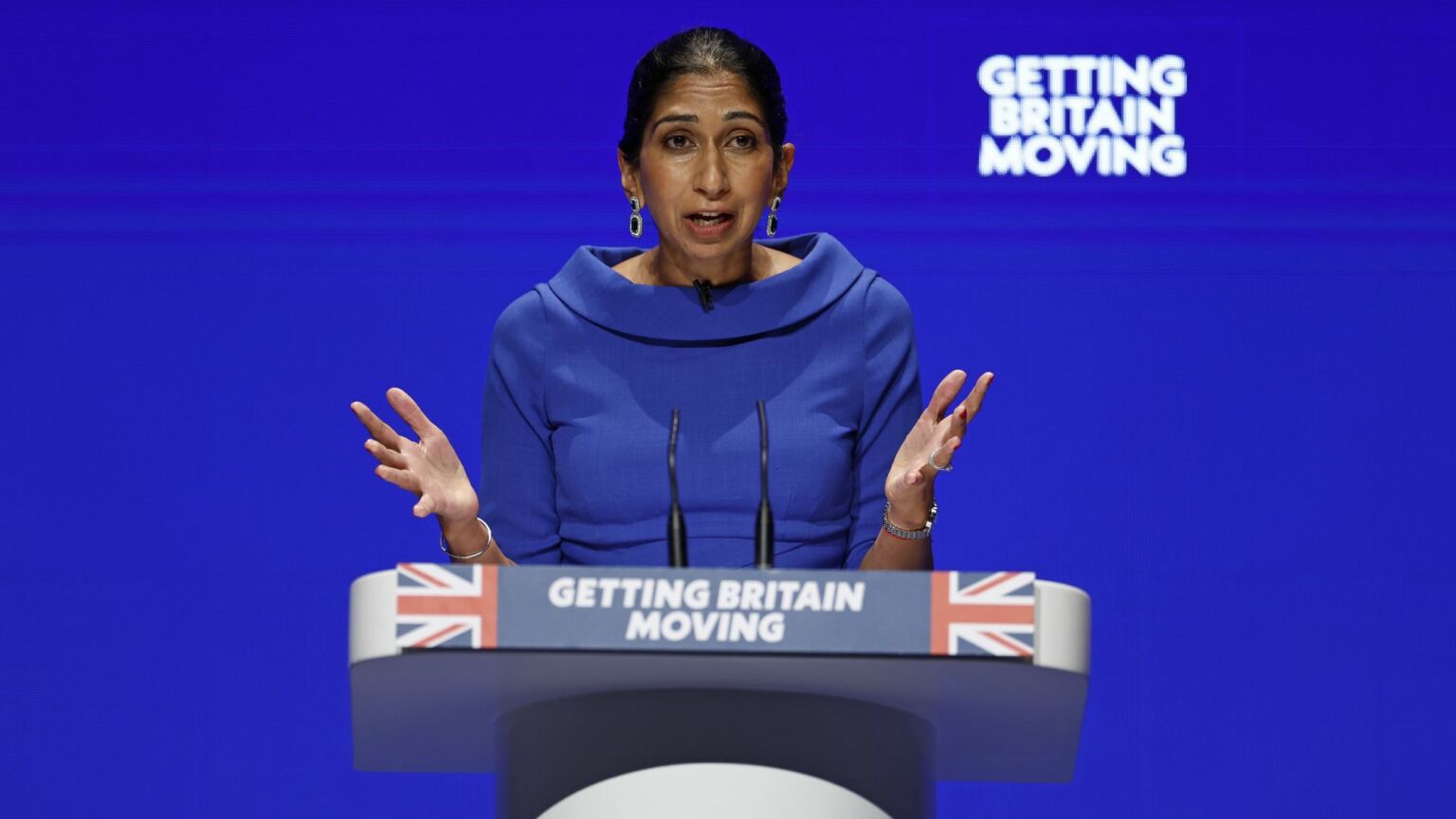 Less than a month into the job, the UK's new home secretary, Suella Braverman, is already facing the sort of racialised backlash that her predecessor, Priti Patel, routinely faced. As with Patel, elements of the 'progressive' commentariat seem incapable of arguing against Braverman's policies and views without also bringing up her Indian heritage. Apparently, a non-white politician – a child of migrants, no less – is simply not allowed to hold conservative views on immigration.
During an interview at the Conservative Party conference on Tuesday, Braverman defended her government's controversial Rwanda policy, under which migrants who arrive in Britain illegally can be deported to Rwanda. In an admittedly odd moment that has now gone viral, Braverman said it was her 'dream' to see deportation flights to Rwanda take off before Christmas.
Everyone is, of course, entitled to debate the merits or otherwise of the government's Rwanda policy. It is highly controversial. And it raises all kinds of moral, legal and practical questions. Yet many on the liberal left are struggling to argue against the policy without also referencing the migratory heritage of the woman in charge of implementing it.
For instance, journalist and self-labelled 'professional irritant' Otto English tweeted about Braverman's background in response to the viral Rwanda clip. He noted that her 'father came to the UK from Kenya seeking refuge, after being forced out in the 1960s', whereas 'his daughter wants to deport modern refugees to Rwanda'. 'This point needs to be made', he intoned, although he failed to make any point about the policy itself.
LBC's James O'Brien went even further, declaring that the 'children of immigrants who despise other immigrants probably shouldn't be in charge of immigration policy'. 'They often seem to be dealing with personal issues that shouldn't be anywhere near the political space. People who protected and defended their parents might do a better job', he added. In other words, O'Brien seems to think that, given Braverman's Indian heritage, the only explanation for her conservative views on immigration must be that she is psychologically troubled – and thus unfit for public office.
The implication here is that because Braverman is a child of immigrants she is obliged to hold liberal views on immigration. According to Britain's supposedly 'moderate' and 'sensible' media personalities, politicians of colour should stick to the liberal script. And should they fail to do so, they will be pathologised in the most extreme terms.
You have to wonder whether these liberal-left commentators have ever spoken to anyone from a migrant background, outside of their own metropolitan bubble. Many of Britain's established migrant communities tend to hold conservative views on immigration, particularly in relation to illegal immigration. Indeed, many first-generation migrants, who followed the proper procedures to relocate to Britain, are less than impressed by those who arrive illegally. Besides, people from migrant backgrounds are often no less anxious about what immigration might mean for housing, public services and wages than the average Brit.
It really should go without saying that British citizens of all backgrounds are entitled to form their own opinions on any issue of the day, including immigration. It should never be assumed that someone's skin colour or family background is indicative of his or her political beliefs. Yet such ugly assumptions are becoming more and more common on the liberal left. At the same time, Conservative politicians from minority backgrounds are increasingly considered fair game for racial abuse.
One great irony in all this is that for all the racialised invective thrown at Suella Braverman, and her predecessor Priti Patel, there are many ways in which Britain's immigration system has become more liberal in recent years. Since Brexit, and the end of EU freedom of movement, not only has the number of migrants arriving in Britain increased, but the composition of migrants has also become more diverse. Instead of giving preferential treatment to mostly white Europeans, Brexit Britain is now welcoming much larger numbers of migrants from places like India and Nigeria.
Meanwhile, a number of bespoke resettlement schemes have been set up for refugees in recent years – including for Hongkongers fleeing Chinese state tyranny and Afghans escaping from Taliban-led persecution. The UK government has also introduced generous relocation schemes for Ukrainian citizens fleeing Russian aggression. The liberal left may try to justify its attacks on Braverman and on Patel before her on the grounds that they are pulling up the drawbridge to migrants and refugees, but this is just not true.
There is no reason why Braverman's views should be determined by her background. And there is no excuse for bringing it up every time she strays from the liberal-left script. Her policies, not her identity, are all that should matter.
Rakib Ehsan is the author of the forthcoming book, Beyond Grievance, which is available to pre-order on Amazon.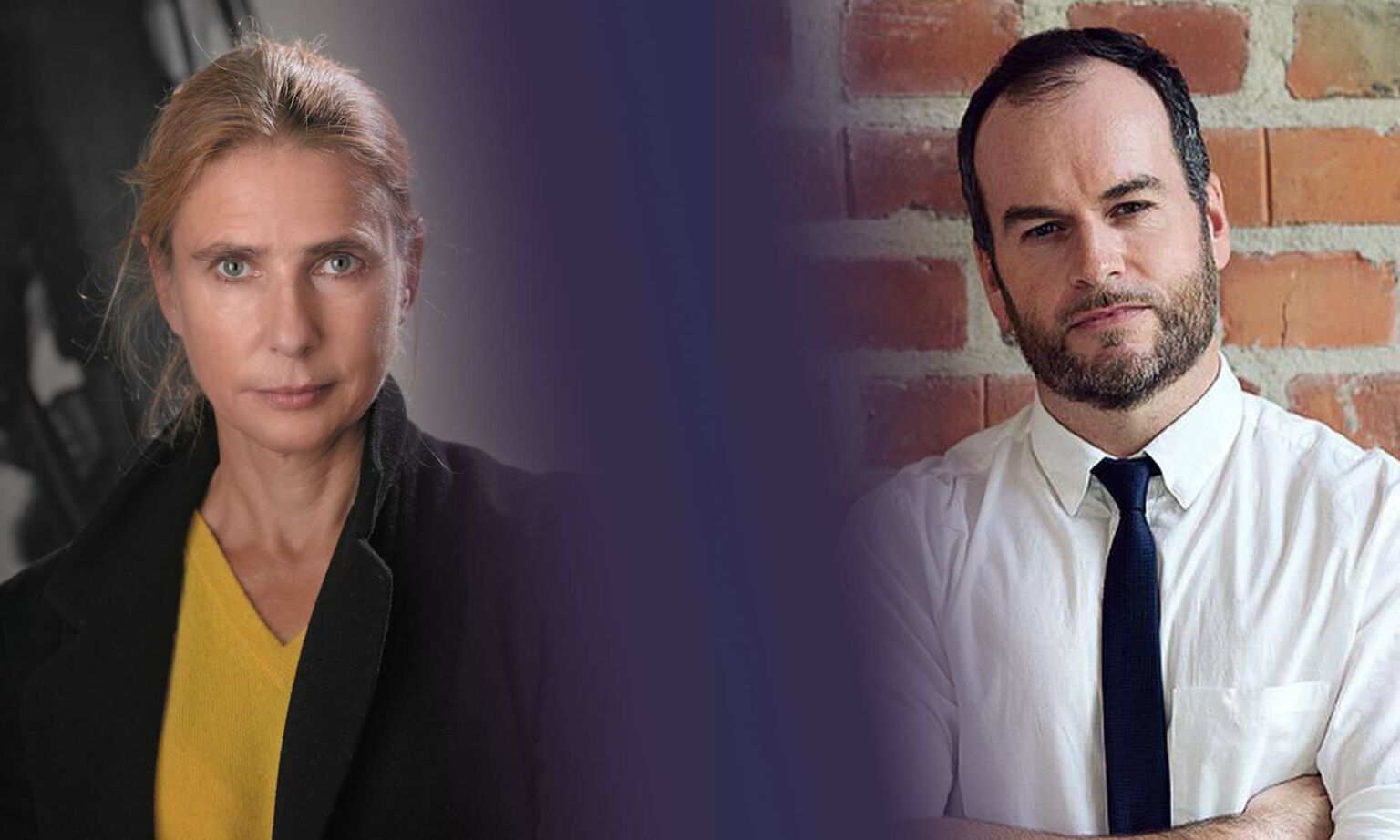 Lionel Shriver and Brendan O'Neill – live and in conversation
ZOOM EVENT
Tuesday 11 October – 7pm to 8pm BST
This is a free event, exclusively for spiked supporters.
To enquire about republishing spiked's content, a right to reply or to request a correction, please contact the managing editor, Viv Regan.