Rupa Huq and the grim rise of woke racism
Her moronic comments reveal the ugly end point of identity politics.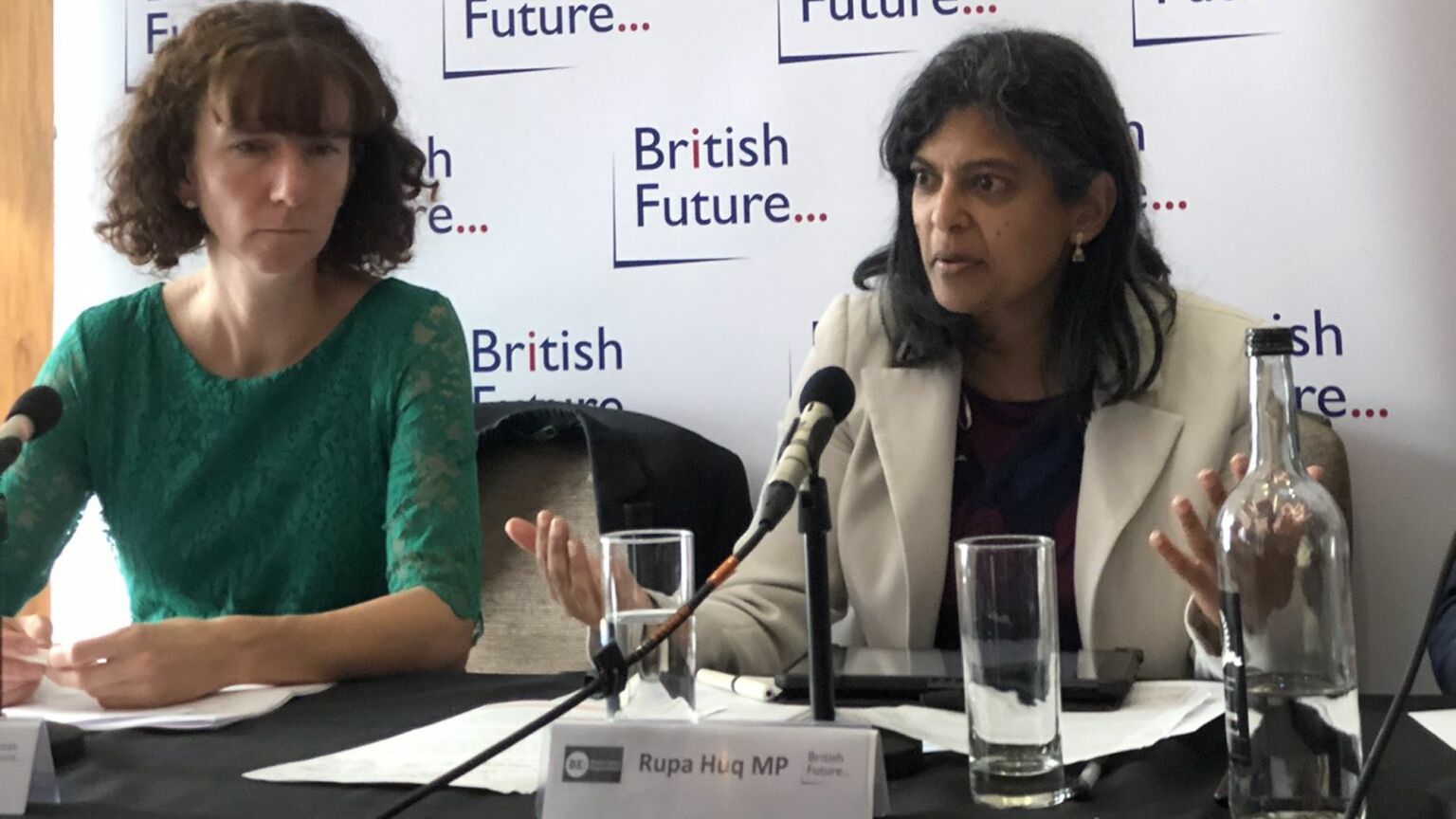 What does it mean to be 'superficially' black? That's a question we've all been forced to ponder this afternoon, in response to Labour MP Rupa Huq's vile comments about Kwasi Kwarteng. At a fringe event at Labour Party conference yesterday, unfortunately titled 'What's next for Labour's agenda on race?', Huq apparently felt moved to hold forth on the question of just how black our British-Ghanaian Tory chancellor really is. 'If you hear him on the Today programme you wouldn't know he's black', she can be heard saying, in a leaked audio recording published by the Guido Fawkes blog this afternoon. 'He's superficially, he's, a black man but again he's got more in common… he went to Eton, he went to a very expensive prep school, all the way through top schools in the country.' Following a backlash from Tory MPs, and condemnation from Labour deputy leader Angela Rayner, Huq has had the whip withdrawn, pending an investigation.
Listening to the recording, you get the impression that Huq is blissfully ignorant of the grim, racist implications of what it is she is saying. What is it, precisely, that makes Kwarteng 'superficially' black? Is it his accent? His eloquence? The fact he went to private school? (Does the fact that Huq attended the fee-paying Notting Hill and Ealing High School make her 'superficially' Asian?) Would Kwarteng be more 'authentically' black if he spoke differently, or came from a less affluent background? I dare say Huq has no good answers to these questions, because there are none. Her stumbly remarks, which were reportedly rebuked by the event's chair, give the impression of someone trying and failing to mouth an edgy identitarian argument she can't quite back up. But in doing so she has at least done us a service, in laying bare the unthinking racialism that has gone mainstream in supposedly left-wing circles.
To a generation of liberal-left commentators and politicians, marinated in identitarian thinking, ethnic groups are like monolithic blocs. To be black or Asian is to have a particular way about you and a particular politics. Despite the vast diversity of experience and class and outlook within all of these predetermined identity groups, we are told that there is an authentic way to be a particular minority. And when someone like Kwarteng fails to live up to the stereotype, he or she is blasted with racist contempt. Witness the reaction to recent Tory cabinets. Ethnic-minority ministers have been dismissed as 'Uncle Toms', 'coons' and 'turncoats of colour' – as 'product[s] of internalised whiteness' and 'pawn[s] in white supremacy'. Huq's comments look almost tame by comparison, but the subtext of them isn't that far away from all of this. Saying someone is 'superficially' black is surely just a polite way of calling him a 'coconut'.
That Huq appears to have blundered into airing such obnoxious views, almost unaware that what she was saying was rank, speaks to how acceptable these prejudices are. This is the form of anti-black or anti-brown racism that still passes the dinner-party test. If an ethnic minority refuses to toe the identitarian line, they are fair game for the most disgraceful abuse. And the perpetrators usually pay zero cost for this. They're not kicked off of Twitter or No Platformed. Some of them make a great living, spewing their race-baiting bile in one confected daytime-TV debate after another. Cancel culture is never the answer, of course. While Huq's position in her party is a matter for her party, the rest of us should argue against her nonsense rather than demand she be removed from public life. But let us be in no doubt of how toxic this ideology is. Woke identity politics is the primary means through which notions of racial difference are being rehabilitated in mainstream public life today. And it's high time we all challenged it head-on.
Tom Slater is editor of spiked. Follow him on Twitter: @Tom_Slater_
Picture by: Twitter / Rupa Huq
To enquire about republishing spiked's content, a right to reply or to request a correction, please contact the managing editor, Viv Regan.