The dangers of a woke NHS
The health service has no business indoctrinating its staff in critical race theory.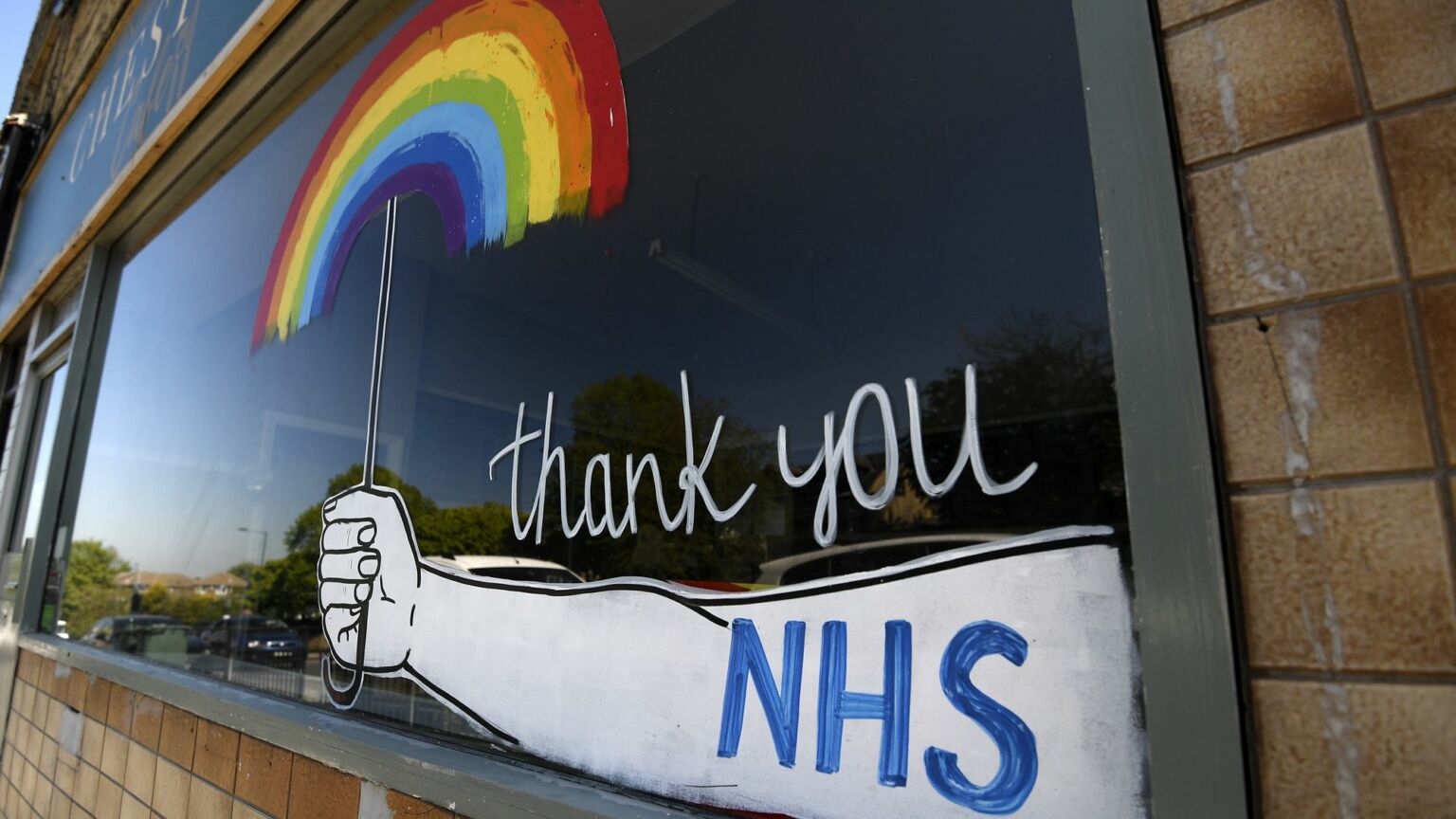 What makes someone a good nurse? Knowledge of biology and medicine, for sure. Practical skills like dressing wounds, measuring blood pressure and administering medication must be high up the list, too. How about more personal attributes and values? Composure, patience and sympathy are no doubt useful. But a belief that 'whiteness' is a problem? An understanding that society is systemically racist? I'm not convinced.
Evidence of the crisis in the NHS is everywhere we look. People struggle to see a doctor, face lengthy waits for an ambulance and unbearable delays for routine operations. Yet rather than focusing on improving frontline patient care, an ever-expanding, highly paid managerial elite is wasting its time and money promoting woke values to Britain's largest workforce.
Cash is found for equality, diversity and inclusion officers, who busy themselves with tasks such as compiling an 'A to Z of Diversity' to instruct staff on how 'white women can be actionable allies to people of colour'. There are training courses on the history and principles of the Black Lives Matter movement. There are LGBT-themed 'tea and rainbow cake' picnics. And there is training on the importance of pronouns.
The Hippocratic Oath has long been considered the bedrock of medical ethics. If such standards are not contravened, then a medic's personal beliefs generally shouldn't matter. Someone in pain needs a doctor or nurse able to treat them to the best of their ability, not someone who knows what all the letters in the LGBTQ+ alphabet stand for. Yet, as nurse Amy Gallagher has discovered, holding a particular set of woke beliefs seems now to be essential for career development in the NHS.
Gallagher, a Christian and a mental-health nurse, signed up for a two-year course in forensic psychology, run by the Tavistock and Portman NHS Foundation Trust. One lecture Gallagher attended, called 'Whiteness – a problem of our time', aimed to get students to confront the 'reality of white privilege'. On another occasion, a lecturer reportedly told Gallagher that 'Christianity is racist because it is European'. Things came to a head when, in March this year, an outside speaker complained to the Nursing and Midwifery Council about Gallagher's views. The speaker alleged that Gallagher could not work with 'diverse populations' and had 'inflicted race-based harm'.
Paul Jenkins, chief executive of the Tavistock and Portman NHS Foundation Trust, told Gallagher that the trust has 'committed itself to an explicit ambition of becoming an anti-racist organisation'. But being a Christian and questioning the validity of concepts like 'white privilege' doesn't make someone racist. A racist health professional would treat patients differently on the basis of their skin colour. Gallagher, by contrast, has stressed that she takes a colourblind approach to her work. She says that she treats people solely according to their medical needs, regardless of their race.
For today's NHS bigwigs, it seems, this colourblind approach is a problem. The critical race theory-inspired workshops they promote instruct participants to see every colleague and every patient as, first and foremost, a product of their skin colour. And white people are presumed to be inherently privileged and imbued with a sense of their own superiority, no matter their individual circumstances or attitudes. For this reason, Gallagher has labelled CRT a racist ideology.
It is not just the NHS that promotes such views. This week, the National Association of Head Teachers called for mandatory 'anti-racism' training for teachers. University lecturers are similarly expected to 'decolonise' their teaching methods and curricula. Almost every major workplace now expects employees to undergo diversity training. Whatever wording is used – diversity training, unconscious-bias training or decolonisation – these 'training' programmes all have the same aim: to get people to ditch older, egalitarian ways of thinking and pledge allegiance to the elite's favoured woke values.
Gallagher is now suing the NHS for 'forcing a racist ideology' on students. She alleges discrimination on the basis of race, religion and philosophical belief, as well as victimisation and harassment. Her case hinges on her right to have a 'lack of belief' – or, in other words, the right not to be compelled to sign up to a set of values she does not hold.
We need to support Gallagher. Freedom of speech must encompass the right to remain silent. We must not be compelled to speak against the strictures of our conscience.
Unless we back Gallagher in challenging compelled thinking on race, we could all soon be forced to accept woke beliefs on gender, sexuality or some other elite preoccupation. No employer should have the right to own its employees' souls. Being paid to do a job should not mean having to change your personal beliefs on the say-so of your boss.
Right now, the NHS badly needs all the doctors and nurses it can get. And it needs them to be medically competent, not ideologically aligned with woke values. The public desperately wants a functioning health service. It has no use for an army of doctors and nurses spouting off about 'whiteness'. It's about time NHS leaders took note.
Joanna Williams is a spiked columnist and author of How Woke Won. She will be speaking at the debate, Free Speech or Compelled Speech – is silence violence?, at the Battle of Ideas festival, London, on 16 October.
To enquire about republishing spiked's content, a right to reply or to request a correction, please contact the managing editor, Viv Regan.