Why Liz Truss must take an axe to the nanny state
The sugary-drinks tax should be the first thing to go.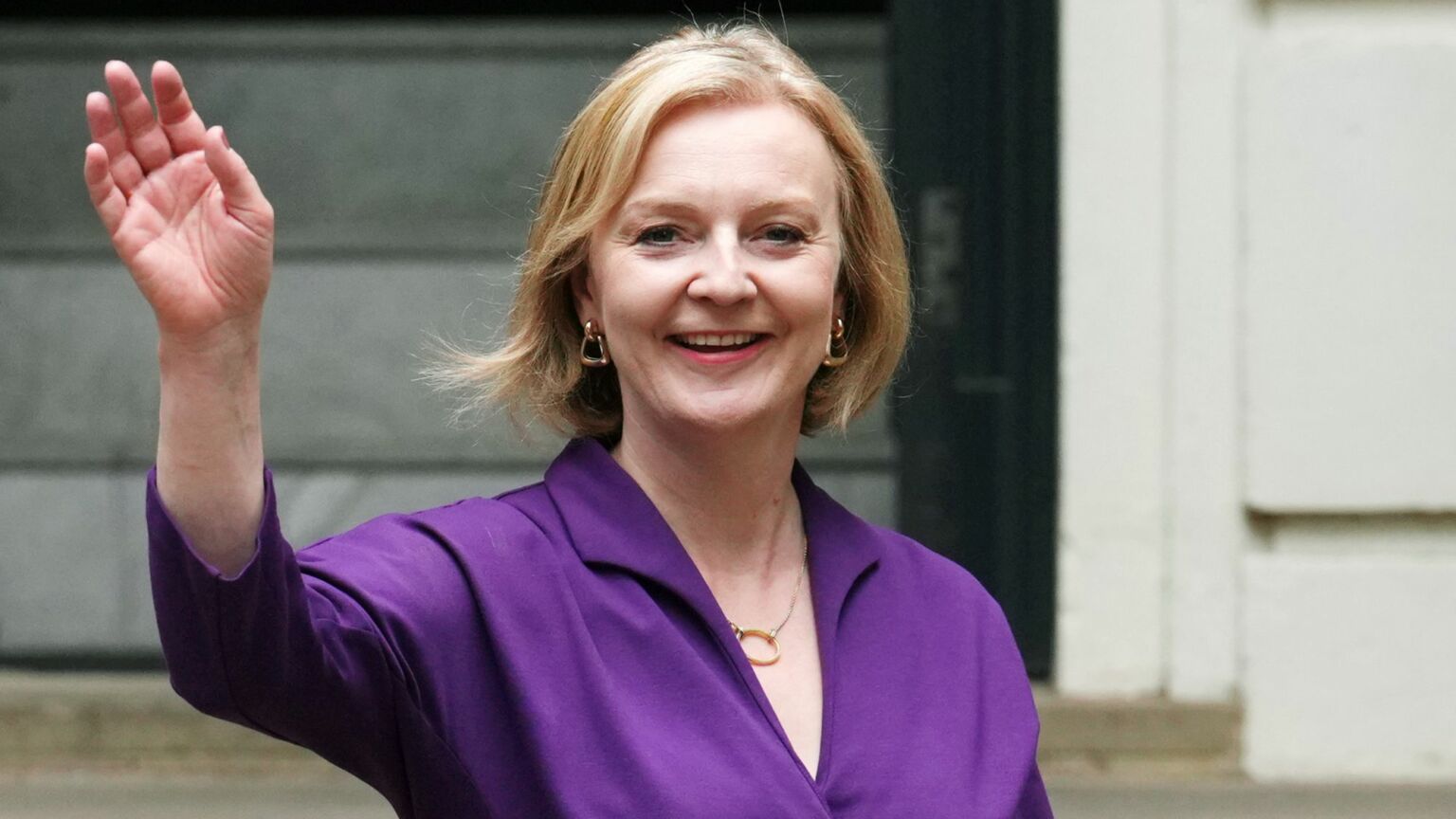 Civil servants at the Office for Health Improvement and Disparities (formerly known as Public Health England) are said to be 'aghast' at prime minister Liz Truss's plans to scale back Boris Johnson's misguided anti-obesity policies. According to the Guardian, which was presumably briefed by one of these horrified bureaucrats, Truss is not only considering bringing the nanny-state juggernaut to a halt, but may even start turning it around by repealing the hated sugar tax. This is excellent news.
The Sugary Soft Drinks Industry Levy was introduced in April 2018. It has since cost consumers more than £1 billion and rates of obesity among children and adults have increased. Its failure is no surprise. Sugar taxes have never worked anywhere. They are remarkably ineffective at reducing sales of sugary drinks, let alone at reducing calorie intake and obesity.
There was ample evidence of this before then chancellor George Osborne announced the tax in 2016, but the government ignored it. Instead, it chose to focus on the supposed 'success story' of Mexico, where a sugary-drinks tax was introduced in 2014 and where the obesity rate in adults 20 and older has since ballooned to 36 per cent.
In the UK, the only tangible consequence of the sugar tax, aside from making people a bit poorer, is that a few companies have taken their best-selling products off the market. Products like Lucozade, Ribena and Irn-Bru still technically exist, but only in a bastardised, low-sugar form.
The conceit of Public Health England's 'health by stealth' strategy was that big brands would be able to reformulate their products with less sugar and the bovine public wouldn't notice. But we did notice. And we did not take kindly to the artificially sweetened imposters. Sales of Lucozade Energy (which now provides very little energy) plummeted and were overtaken by unreformulated Red Bull. AG Barr, the maker of Irn-Bru, suffered such a dramatic collapse of its share price that it hastily released Irn-Bru 1901, a drink with even more sugar than the original.
Coca-Cola, chastened by the public's rejection of 'New Coke' in the 1980s, stood tall and reaped the benefits of giving consumers all we have ever wanted: choice. But choice is anathema to the public-health lobby. Public Health England was reportedly furious that Coke not only refused to vandalise its flagship product, but also launched an advertising campaign making fun of those competitors that did. 'They don't make 'em like they used to. We do', went the slogan.
As for those companies that reformulated their drinks, we may never know whether this was really driven by the sugar tax or by threats from government behind the scenes – or indeed by middle-class peer pressure (the CEO of Lucozade Ribena Suntory complained that he had been 'stared at, at the school gates, by other parents'). Whatever the reason, a reduction in the sugar content of a handful of soft drinks was never going to have any impact on obesity. We knew this because the previous 20 years had seen a much larger, consumer-led shift towards sugar-free drinks and obesity had continued to rise anyway.
The sugar tax has achieved the square root of diddly squat while extracting £1 billion from the pockets of hard-pressed consumers and ruining the taste of several cherished soft-drink brands. For a prime minister focused on deregulation, lowering taxes and the cost of living, getting rid of it is an obvious place to start.
If Truss does scrap the tax, she will inevitably face fierce resistance from 'The Blob'. The usual state-funded pressure groups and media midwits are already up in arms at the mere suggestion, as are the activist-bureaucrats who run the Department of Health. Although the sugar tax has only existed for four years and patently has no value as a public-health measure, you would think Truss was considering a ban on penicillin from the hysteria in some quarters.
Useless and regressive, the sugar tax was – to quote Jamie Oliver – a 'symbolic' measure. Its repeal would be no less symbolic. It would show that after getting through four prime ministers in six years, the Conservative Party had finally landed on a leader who genuinely believes in free markets and personal freedom. It would show that the nanny-state lobby does not always have to win, that Britain is not condemned to ever-more restrictive lifestyle regulation and that there is an exit on the road to serfdom. If Truss picks this battle, she will have my sword, and I hope yours, too.
Christopher Snowdon is director of lifestyle economics at the Institute of Economic Affairs. He is also the co-host of Last Orders, spiked's nanny-state podcast.
To enquire about republishing spiked's content, a right to reply or to request a correction, please contact the managing editor, Viv Regan.