How Irn-Bru got woke and (almost) went broke
It embraced the sugar tax and changed its recipe. Now, after tumbling sales, it's launched an even more sugary version.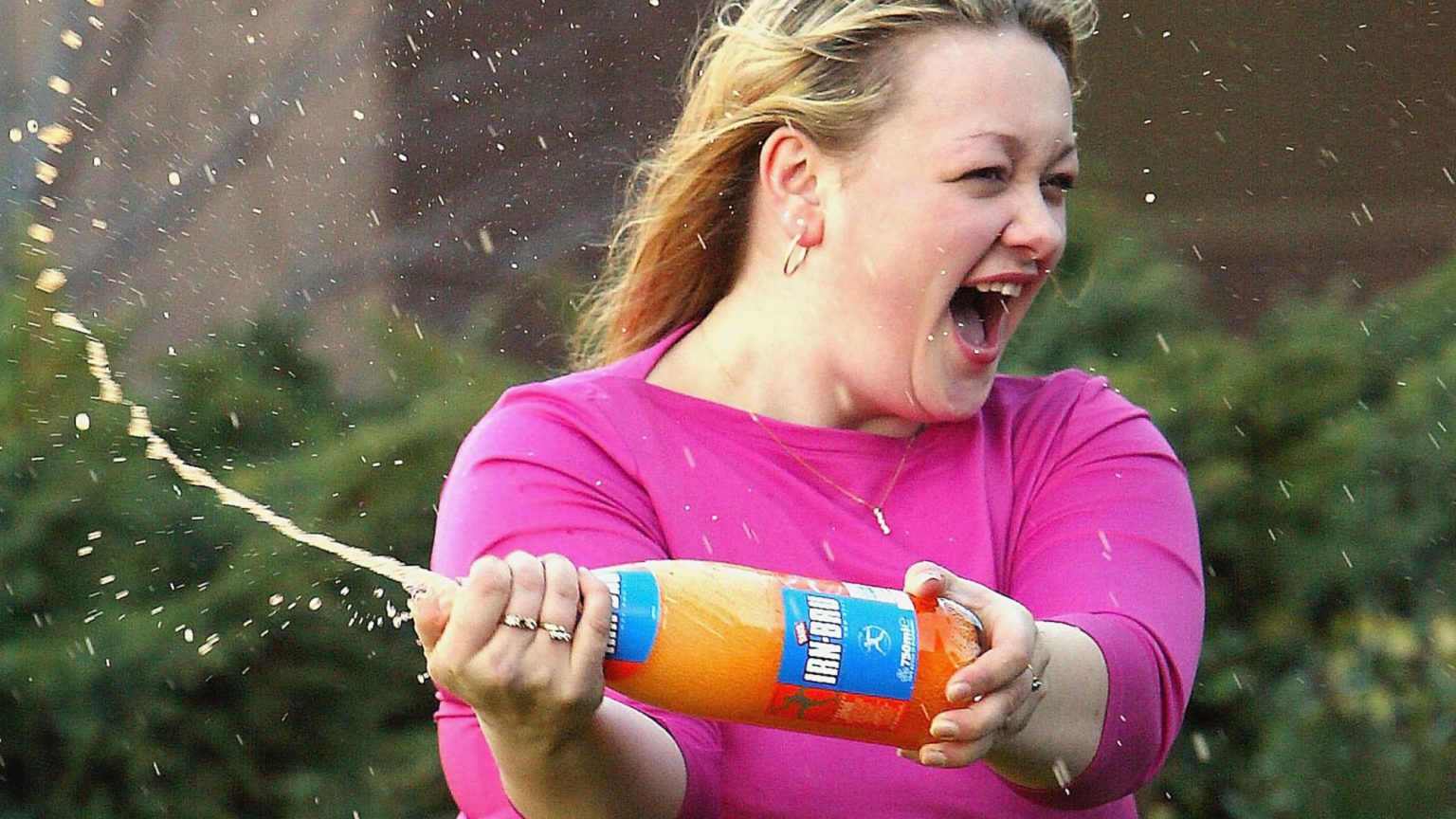 It has been a tough year for AG Barr, the maker of Irn-Bru and Rubicon. Its share price has plunged 45 per cent since June, and it expects annual profits to be 20 per cent lower in 2019 than they were last year.
How different the mood at the company was 18 months ago when it boasted that it had 'exceeded our original commitment on sugar reduction' by spending £1.4million reformulating its products. Having once denounced the sugar tax as 'a punitive and unnecessary distortion to competition in the UK market', the company became the blue-eyed boy of the public-health lobby by taking more than half the sugar out of its flagship product Irn-Bru.
'The vast majority of our drinkers want less sugar in their Irn-Bru', a spokesman claimed, 'so that's what we're now offering. We know that our loyal drinkers love Irn-Bru for its unique great taste and we've worked hard to deliver this.' Alas, consumers did not agree and the company has been besieged by disgruntled punters complaining about what they see as an artificially sweetened forgery ever since. Frantic stockpiling and a hot summer papered over the cracks for long enough for Barr's to issue an upbeat statement in March 2019, but the rot had already set in.
In July, still insisting that it 'made the right decision to reduce the sugar in Irn-Bru and the vast majority of drinkers agree', the company announced a profit warning. Its share price fell by 30 per cent in a day and has fallen further since.
How serendipitous, then, that Robin Barr – great-grandson of the eponymous AG – recently stumbled across a dusty book buried deep in the company's archives which contains the original recipe written out in longhand. As luck would have it, the 1901 version of Irn-Bru contained even more sugar than the fabulously popular version that Barr took off the shelves last year.
Having made such a remarkable discovery, the company decided that it would be rude not to share this 'authentic piece of Scottish history' with the public. Irn-Bru 1901 will be available in the shops from 2 December, supposedly as a limited edition. Just in case you haven't got the message, it will be explicitly marketed as 'old and unimproved'.
Far be it from me to dismiss this as a shaggy-dog story from a company that is desperately trying to recover from a disastrous business decision. Only a cynic would use the phrase 'reverse ferret' or 'get woke, go broke'. And let us not ask how Barr's recent decision to launch Irn-Bru Energy, with 36 grams of sugar in every can, fits in with its 'commitment on sugar reduction'.
Instead, just rejoice at this news and cross your fingers that somebody at Lucozade and Ribena will find a scroll in the attic.
Christopher Snowdon is director of lifestyle economics at the Institute of Economic Affairs. He is also the co-host of Last Orders, spiked's nanny-state podcast.
Picture by: Getty.
No paywall. No subscriptions.
spiked is free for all.
Donate today to keep us fighting.
Donate online
To enquire about republishing spiked's content, a right to reply or to request a correction, please contact the managing editor, Viv Regan.