No, British Muslims are not 'second class' citizens
Fears of institutional 'Islamophobia' are wildly overblown.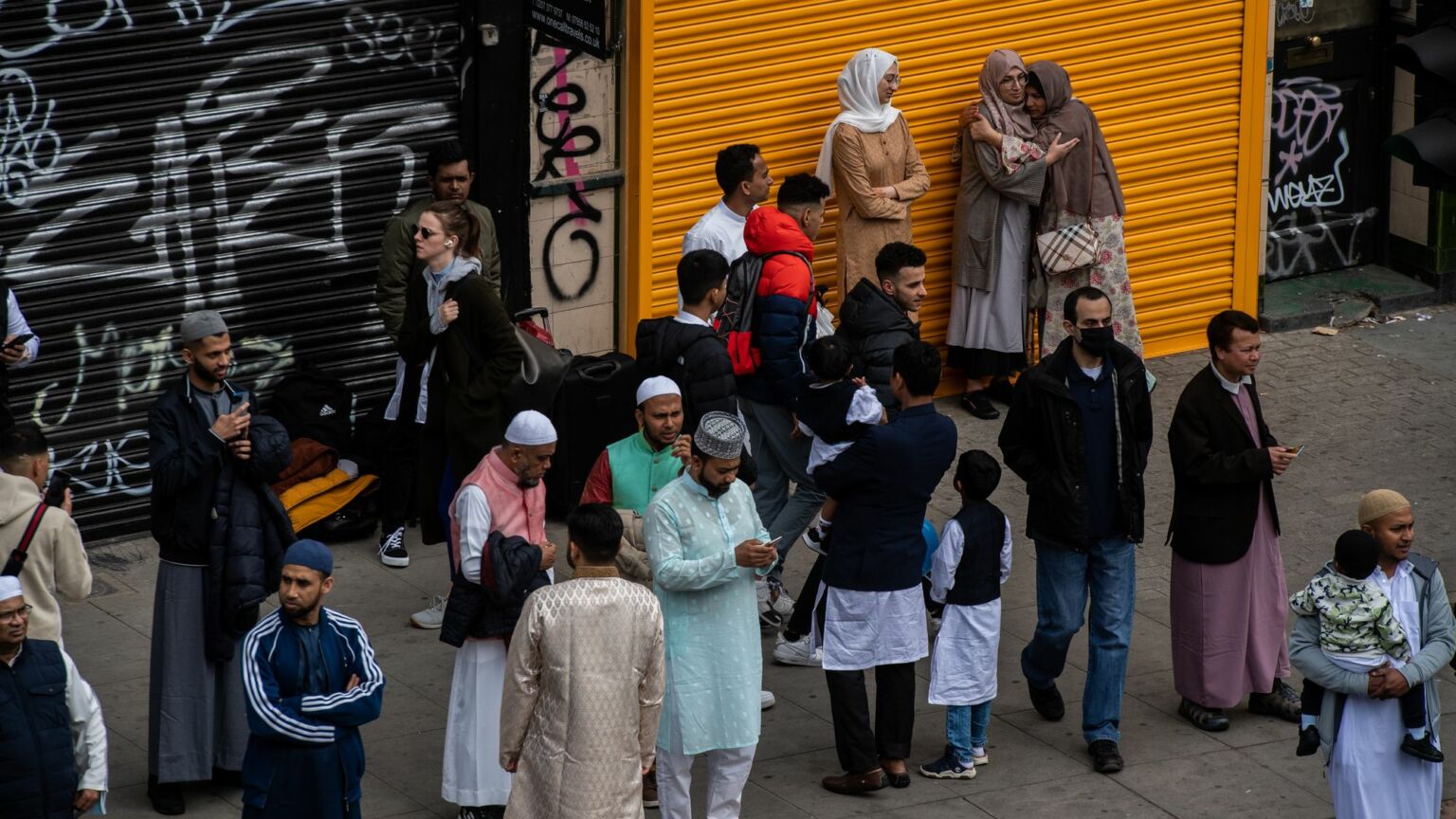 A new report published by the Institute of Race Relations (IRR) paints a miserable portrait of anti-Muslim discrimination in Britain today. It even claims that British Muslims have had their citizenship reduced to 'second class' status.
To back up this extraordinary allegation of racial prejudice, the IRR mainly points to the UK government's recently extended powers to strip people of their British citizenship, as set out in the Nationality and Borders Act 2022. It also cites the case of Shamima Begum, who lost her citizenship before the new act came into force.
This is more than a little absurd. Begum's citizenship was revoked in 2019 by then home secretary Sajid Javid, who is himself a Muslim. The decision had nothing to do with anti-Muslim discrimination. It was because she had joined the Islamist terror group, ISIS, back in 2015, and so the government did not want her to return to Britain.
Unperturbed, Frances Webber, the vice-chair of the IRR and the author of the report, insists that Begum's case is a prime example of the way in which the British government has introduced lower 'classes' of citizenship targeted at 'British Muslims of South Asian and Middle Eastern heritage'.
Worse still, according to Webber, citizenship-stripping is 'just one aspect of measures that have targeted Muslim communities, in Britain and abroad, over the past two decades'.
There is certainly a debate to be had over the rights and wrongs of stripping people of their citizenship. It would be reasonable to argue that such a punishment gives the state too much power. You could also argue that citizenship-stripping is a poor substitute for a longer-term strategy to deal with the Islamist threat facing Britain. But to claim that ordinary British Muslims have something to fear from Begum's example is beyond insulting. Most Muslims have no plans to flee abroad to join a terrorist organisation.
The IRR report's portrayal of anti-Muslim discrimination in modern Britain is completely overblown. For a start, Britain has long-established anti-discrimination laws, which clearly protect individuals from discrimination on the grounds of race, ethnicity and religion. Indeed, according to the 2020 Migrant Integration Policy Index, the UK is home to some of the strongest equality bodies in the world – it certainly outperforms other multiethnic, religiously diverse European countries, such as France, Germany and the Netherlands. Britain also ranks highly among other developed nations when it comes to affording religious freedoms to its faith minorities.
Most British Muslims would simply not recognise the doom-and-gloom picture painted by the IRR. Existing survey data tell us that British Muslims are generally satisfied with life in Britain and appreciate Britain's anti-discrimination laws and the tolerance of British society. A study published by crime-and-justice consultancy Crest Advisory in March 2020 found that three in four British Muslims believe Britain to be a good place to live as Muslim – and they cite religious tolerance as the main factor.
The IRR tries to substantiate its claims of institutionalised anti-Muslim prejudice by referring to the government's Prevent programme – the 'deradicalisation' scheme that many claim demonises and stigmatises British Muslims. Yet the Crest study found that the majority of British Muslim respondents – 56 per cent – had never even heard of Prevent, let alone experienced discrimination as a result of it.
A more recent survey, conducted this year by Savanta ComRes, also presents a far more positive view of life for British Muslims than that found in the IRR report. It showed that the majority of British Muslims feel that their lives have improved over the past five years. Respondents cited more job opportunities, an increasing number of public role models and growing acceptance in wider British society as reasons for their upbeat outlook.
They are also optimistic about social mobility in Britain today, with 57 per cent of respondents believing that young Muslims growing up right now will be more successful than their parents. This hardly suggests a society in which Muslims have been reduced to the status of second-class citizens.
Britain is far from perfect, of course. And there is evidence of lingering anti-Muslim prejudice, particularly in some forms of employment and in rented housing. But to portray British Muslims, as the IRR does, as a routinely victimised bloc of second-class citizens overlooks how positively many clearly feel about their nation and the progress they have been able to make in various spheres of British life.
Whether the IRR likes it or not, Britain is doing well as an advanced multifaith society. Most British Muslims would struggle to reconcile its doom-laden view with the reality of their lives.
Rakib Ehsan is the author of the forthcoming book, Beyond Grievance, which is available to pre-order on Amazon.
To enquire about republishing spiked's content, a right to reply or to request a correction, please contact the managing editor, Viv Regan.