Shamima Begum is a villain, not a victim
Why is there still so much handwringing over the fate of this ISIS extremist?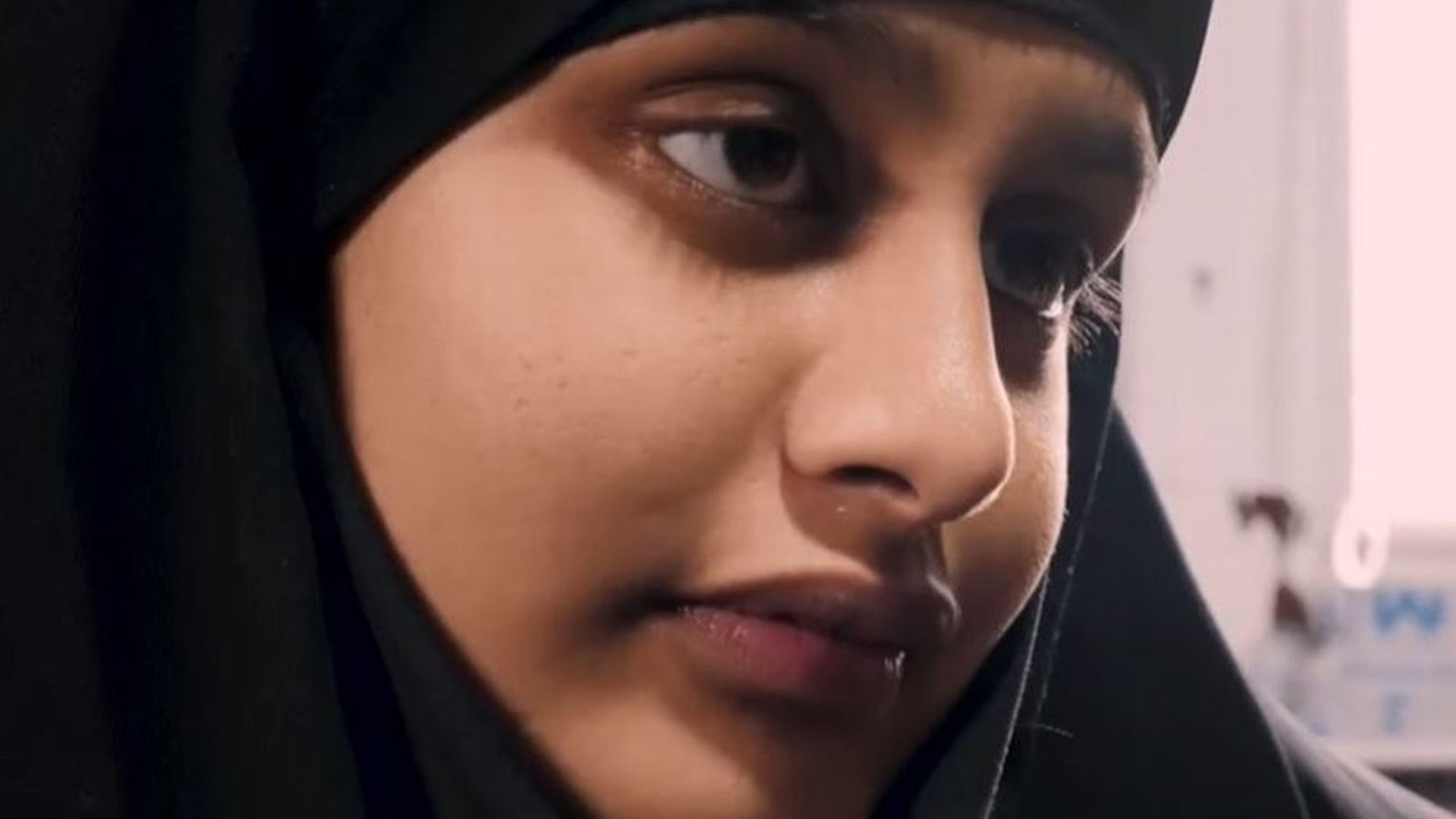 ISIS bride Shamima Begum is back in the news. And once again, with a grim inevitability, some in the woke set are wringing their hands over her alleged plight.
A new book claims that back in 2015, Mohammed Al Rasheed, an ISIS trafficker who acted as an informant for the Canadian security services, 'smuggled' Shamima Begum and her two friends, Amira Abase and Kadiza Sultana, into Syria. It is also alleged that Scotland Yard knew about this and later conspired with Canada to cover it up.
A 'dossier' seen by BBC News shows that Begum, having travelled from Bethnal Green in London to Turkey, was then moved into Syria by a 'substantial ISIS people-smuggling network that was controlled from [ISIS's] de-facto capital in Raqqa'. Rasheed was in charge of the Turkish side of this network. And by the time Begum fled the UK, he had been recruited by the Canadian security services, after he had applied for asylum at the Canadian embassy in Jordan. He was known to have facilitated the travel of British men, women and children from Turkey into ISIS-controlled territory. As he did this, he photographed passport details and collected other data from ISIS recruits, which he then passed on to Canadian intelligence.
Begum's lawyers, who have spent the past two years challenging the removal of her UK citizenship, have naturally talked up the revelations. Their argument is that Begum was 'groomed' into joining ISIS when she was a minor, aged 15. And that, given the assistance she had in making it to Syria, she is essentially a victim of human trafficking.
Many in the Twitterati have echoed these points. Ever since Begum was first discovered in a Syrian refugee camp by journalists in 2019 a bizarrely large number of media types and assorted activists have viewed her case sympathetically. Indeed, many had tried to argue that Begum was a victim of people traffickers even before this week's news. The latest revelations are simply further confirmation of this, apparently.
For instance, Novara Media's Ash Sarkar says that Begum and her friends 'could have been prevented from making the worst mistakes of their lives' had a 'Western spy' not helped them into Syria. Similarly, the Mirror's Kevin Maguire claims the revelation is yet 'another reason' that the 'trafficked Shamima Begum must be allowed home'. And Labour councillor Aydin Dikerdem claims Begum was 'smuggled out of the UK' by a 'NATO state-security asset'.
All of these arguments seem to suggest that the Rasheed is the only one with any agency here. Or even that Begum's journey to Syria was arranged by the Canadian security services, rather than by an ISIS smuggler who later informed them about it.
Maguire and Sarkar also point out that Begum was a 'minor' at the time she joined ISIS, with the clear implication that she was not wholly responsible for her actions.
Apparently, as well as being a victim of 'trafficking', Begum is also a victim of racism and Islamophobia. For instance, human-rights lawyer Shoaib Khan, responding to the news, asks: 'Would the UK have acted the same way if Shamima Begum was white and / or not a Muslim?' Meanwhile, according to Dikerdem, Begum's case was 'used' by the UK government 'to expand the [Nationality and Borders Act 2022], affecting everyone of mixed heritage in the UK'.
These arguments are nonsensical. The obvious answer to Khan's question of 'What if Shamima were white?' was answered by the UK government's approach to Jack Letts, a white ISIS convert born in Oxfordshire. Letts, just like Begum, was stripped of his UK citizenship back in 2019.
Dikerdem's claim that ethnic-minority Britons have something to fear from Begum's example is even more absurd. The Nationality Act did indeed expand the government's powers to revoke the citizenship of people in similar circumstances to Begum's. However, even as a Muslim who shares Begum's Bangladeshi ancestry, I am not particularly anxious I will lose my citizenship – not least as I have no plans to join a bloodthirsty Islamist terror organisation. Nor did such a thing ever cross my mind at the age of 15. Indeed, the vast majority of British Muslims have no truck with Islamist extremism. So it is not exactly clear what we are supposed to fear from her treatment.
There is a real danger that in presenting Begum as a victim – whether of grooming, of people trafficking or of racism – we lose sight of what she actually did. She made the decision to leave her home in London to join ISIS, a barbaric Islamist death cult. Before she left the UK for Syria in 2015, she and her friends wore pro-ISIS badges to school and allegedly tried to recruit fellow classmates to join them.
Begum remained committed to ISIS as it enslaved Yazidi women, slaughtered Christians, executed homosexuals and carried out acts of barbarism against men, women and children in terror attacks across Europe. Indeed, when she was first found in Syria in 2019, she was infamously unrepentant. It was only later that she expressed regret (around the same time that she started to be filmed and photographed wearing Western-style clothing, in front of Union Jack cushions).
The reality is that Begum showed a great deal of initiative to travel thousands of miles to join ISIS with her friends – even if she had help from a smuggler-cum-informant. And at age 15 Begum was five years above the age of criminal responsibility in England and Wales.
The attempts to strip all agency from Begum are utterly demeaning to those young British Bangladeshi Muslims who are intent on maximising their potential, who aspire to contribute to our society, and who would reject the advances of extremists in a heartbeat.
To present Begum as the victim in all this is beyond shameful. It is a grave insult to all the thousands of real victims of the terror group that Begum willingly joined.
Rakib Ehsan is the author of the forthcoming book, Beyond Grievance, which is available to pre-order on Amazon.
To enquire about republishing spiked's content, a right to reply or to request a correction, please contact the managing editor, Viv Regan.