Germany is committing national suicide
An eco-obsessed elite has sacrificed energy and food security to the climate agenda.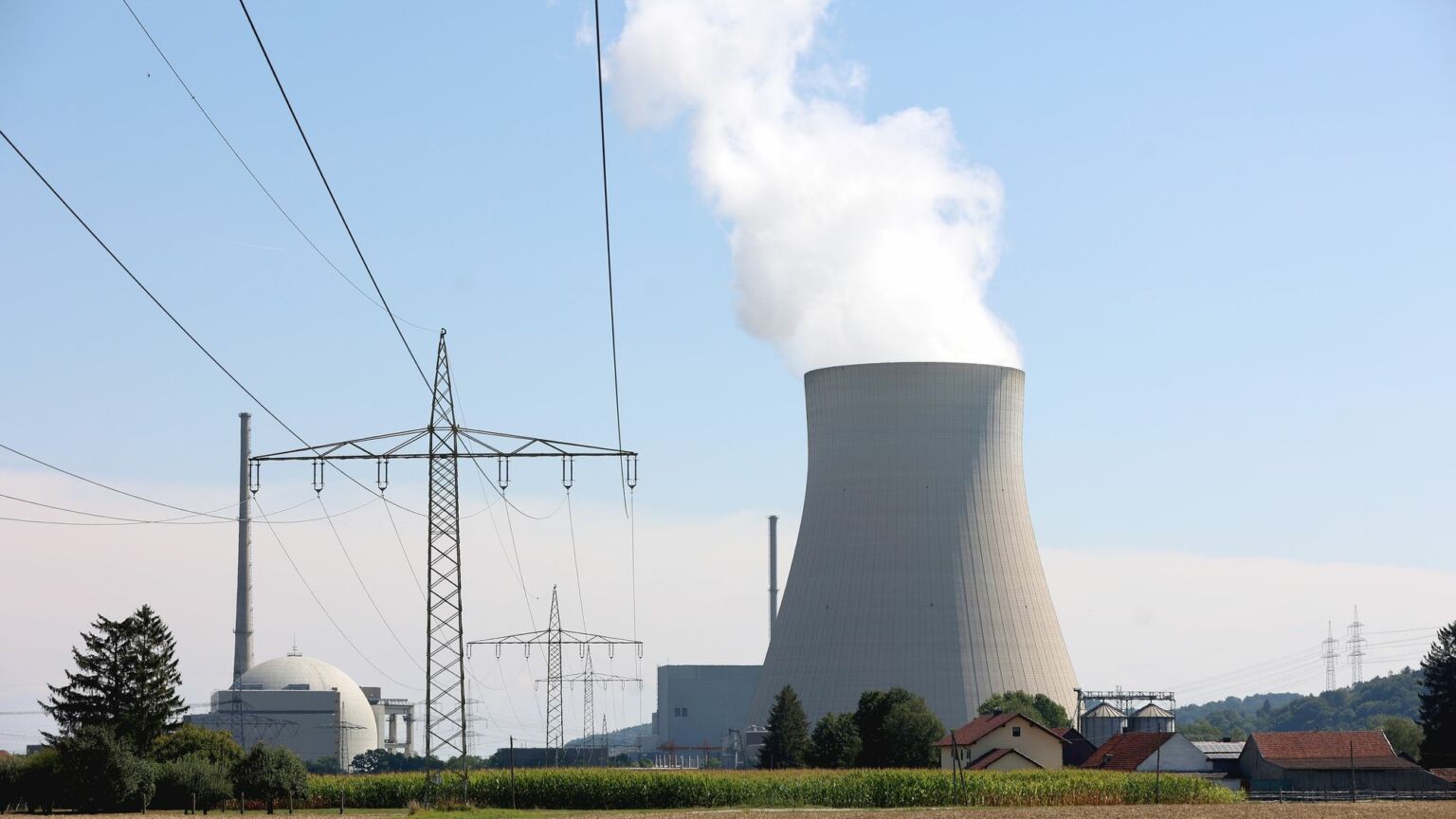 But there is much more the German government could do if it was serious about shoring up its energy security. It could, for example, overturn its 2017 ban on fracking. As a 2016 government report shows, Germany sits on shale-gas deposits of more than two trillion cubic metres – 20 times its annual gas consumption. Fracking could realistically cover 10 per cent of Germany's gas needs per year. Even more encouragingly, the report shows that fracking in Germany could be done without harming public health or the environment. Fracking could therefore help to provide a long-term solution to the deepening energy crisis.
Germany is staring into the abyss thanks to the energy crisis. German heavy industry may even have to cut back on production in order to cope with soaring energy costs. Steel manufacturer ArcelorMittal has already announced it is to shut down blast furnaces in some of its plants.
Fracking wouldn't solve these problems overnight – it would take a few years to fully exploit the deposits. But giving fracking the green light would certainly send the signal that Berlin is serious about helping German industry.
Russia's ongoing gas squeeze has also affected Germany's food production. As it stands, 70 per cent of Europe's fertiliser production, which depends on gas, has been halted. This could seriously hinder agricultural output in 2023, and lead to massive shortages in food provision.
Yet Germany's political leaders seem to be putting their commitment to green orthodoxy above all else – including the need to tackle the multiple crises Germany now faces.
Take Cem Özdemir, the German food and agriculture minister. In an interview with the Frankfurter Allgemeine Zeitung, he said that 'hunger should not be abused as an argument to make compromises regarding biodiversity or protection of the climate'.
Here Özdemir effectively dismissed people's concerns about food production as nothing more than an attempt to undermine his government's environmental plans. And so now the German government, sticking rigidly to the green agenda, is doubling down on its suicidal policies.
Indeed, Berlin plans to increase organic farming in Germany to approximately 30 per cent of all agriculture until 2030. As science journalist Axel Bojanowski points out, this policy would turn Germany from a self-sufficient grain producer into a net importer of grain.
This would be a disaster with global repercussions. We have already seen how Western nations' decision to reject domestic gas exploration in favour of buying gas on the global market has driven up prices to a level only they can afford – while in developing nations like Pakistan the lights go out. Germany's move towards organic farming, which the rest of Europe is expected to follow, will have a similar effect on the price of grain and other foodstuffs.
Not that the German government seems worried by any of this. It seems more than happy to diminish its agricultural sector in the name of protecting the environment. Hence its decision, in 2016, to ban the cultivation of crops using genetic-modification technology – technology that would make food production more resilient, especially in warmer climates.
None of this should surprise us. Time and again, the German elites have stood in the way of the progress necessary for human flourishing, limiting the development of food and energy production. And they have done so through the politics of fear, with successive governments scaremongering about the dangers of gas, nuclear energy and genetically modified organisms.
It is tempting to ask, what is more dangerous right now – climate change or the destructive, unscientific and ideological policies enacted in its name?
In 2004, Germany's environment minister, Jürgen Trittin, promised that the energy transition from fossil fuels to zero-carbon energy sources would cost the average household no more than €1 per month – 'the price of a scoop of ice cream'. This claim looks absurd today. Instead, the energy transition, as with many other policies advocated by green-leaning politicians, will likely impoverish large parts of Europe.
Environmentalists are largely unbothered by this. The British writer George Monbiot, in a recent attempt to justify a call to end animal farming, claimed that 'eating meat, milk and eggs is an indulgence the planet cannot afford'. The likes of Özdemir do not quite use the same language as Monbiot, but they have been drinking from the same trough. For green ideologues, hardship is a price ordinary people are expected to pay.
This is shameful. Modern technology provides so many solutions to our problems. But Germany's green politicians are standing in the way of using it.
Ralph Schoellhammer is an assistant professor in economics and political science at Webster University Vienna.
To enquire about republishing spiked's content, a right to reply or to request a correction, please contact the managing editor, Viv Regan.