Why was Kemi Badenoch overlooked for education secretary?
The Tories are terrified of challenging the woke establishment.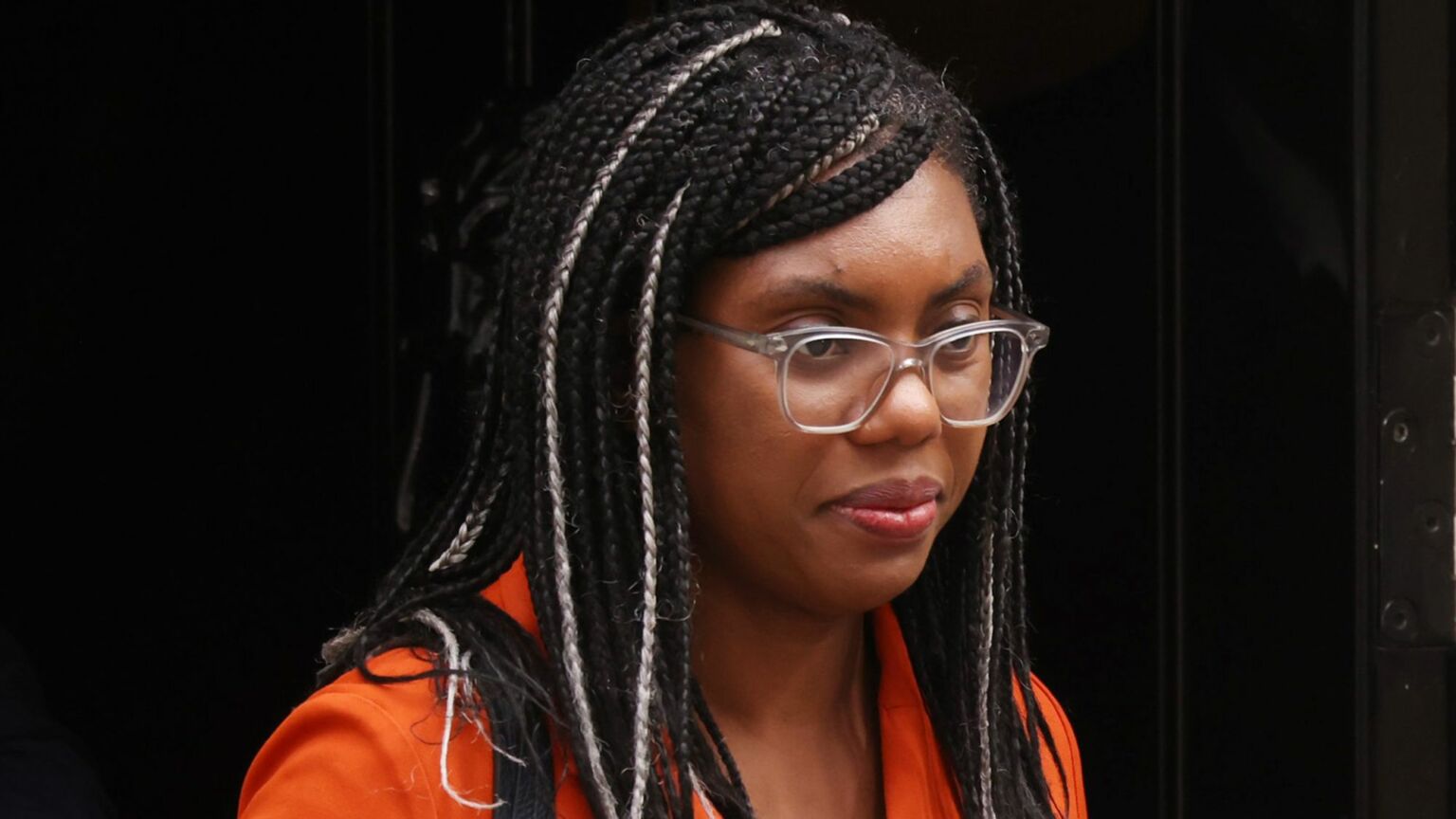 On Monday evening, the Westminster rumour mill went into overdrive over who was going to be sacked, demoted or promoted in Liz Truss's new cabinet. After she electrified the Tory leadership contest in July, Kemi Badenoch, the MP for Saffron Walden, was widely expected to be offered a key position.
Many of her supporters had hoped she would become education secretary. Badenoch impressed in the leadership contest in part because of her willingness to take on woke ideology. And no area of public life has been as deranged by woke identity politics as our education system.
But by Tuesday evening those hopes evaporated when it was announced that Badenoch would be appointed as secretary of state for international trade. The largely unknown Kit Malthouse is now in charge of education. And, as a result, it is fairly safe to predict that the mad ideological ferment gripping English schools and universities will continue unchallenged.
Some say that Badenoch was not appointed as education secretary because she lacks cabinet experience. She needs to earn her spurs, gain experience running a department and work her way up. A more cynical interpretation would be that Truss may not want a leadership rival hogging the headlines and potentially upstaging her.
More important to note is that this is not the first time that Badenoch has been passed over for education secretary, even though it is clearly a post that her talents would suit.
When Gavin Williamson was ousted as education secretary in September last year, Johnson replaced him with Nadhim Zahawi. Zahawi was not known for having strong views on how the education system should be run. When Zahawi became caretaker chancellor in July, Michelle Donelan was appointed to education, before she resigned after two days. Then, James Cleverly was put in charge during the leadership contest. Now we have Malthouse. There seems to be more than a whiff of 'Anyone but Kemi' when it comes to education.
For the Tory higher-ups, the problem with Badenoch is precisely that she understands how gravely serious the culture war is. And, more importantly, she has the guts and intellect to take on the woke authoritarians. This is one reason why former education secretary Michael Gove signalled his support for her leadership bid. Gove had himself tried to declare war on what he called the educational 'blob' over a decade ago. His removal in 2014 by the then prime minister, David Cameron, was an early signal that the Tories did not have much interest in taking on the education establishment.
In fact, many of the worst practices in education have been institutionalised over the past decade, on the Tories' watch. One of the key enforcers of these ideas has been Ofsted, which is responsible for inspecting schools in England. Discipline has all but disappeared as Ofsted has downgraded schools for being 'too strict'. And the demands Ofsted places on schools, under the rubric of 'safeguarding', treat everyday school life as if it were the equivalent of living in a warzone. As a result, schools are expected to behave as an extension of social services. Identity politics has been encouraged as well. Ofsted seems to expect schools to promote trans ideology in order to combat 'transphobia'.
All of this has happened under a Tory government. And so sending in someone like Badenoch to take on these mad ideas would only end up exposing the Tories' own failings.
Occasionally, the Tories make noises about cancel culture in universities or say free speech must be protected in education. They know this plays well among an electorate that is, rightly, alarmed by the threats woke ideology poses to our freedoms. But, in reality, most Tory politicians are either relaxed about these trends or would prefer not to rock the boat.
The problem for Badenoch is that she is going for the jugular of the current elite ideology. She is openly attacking the ideas that our elites want to enforce. And we only have to remember what happened with the Brexit vote to see how the elites react when the authoritarian consensus is challenged.
Consequently, she is arguably more of an insurgent outlier than Boris Johnson was – even during his 'Get Brexit Done' pomp. It's little wonder, then, that a seat at the top table is likely, for now, to elude her.
Neil Davenport is a writer based in London.
To enquire about republishing spiked's content, a right to reply or to request a correction, please contact the managing editor, Viv Regan.