No, discipline in school is not 'oppressive'
Ofsted doesn't understand the first thing about education.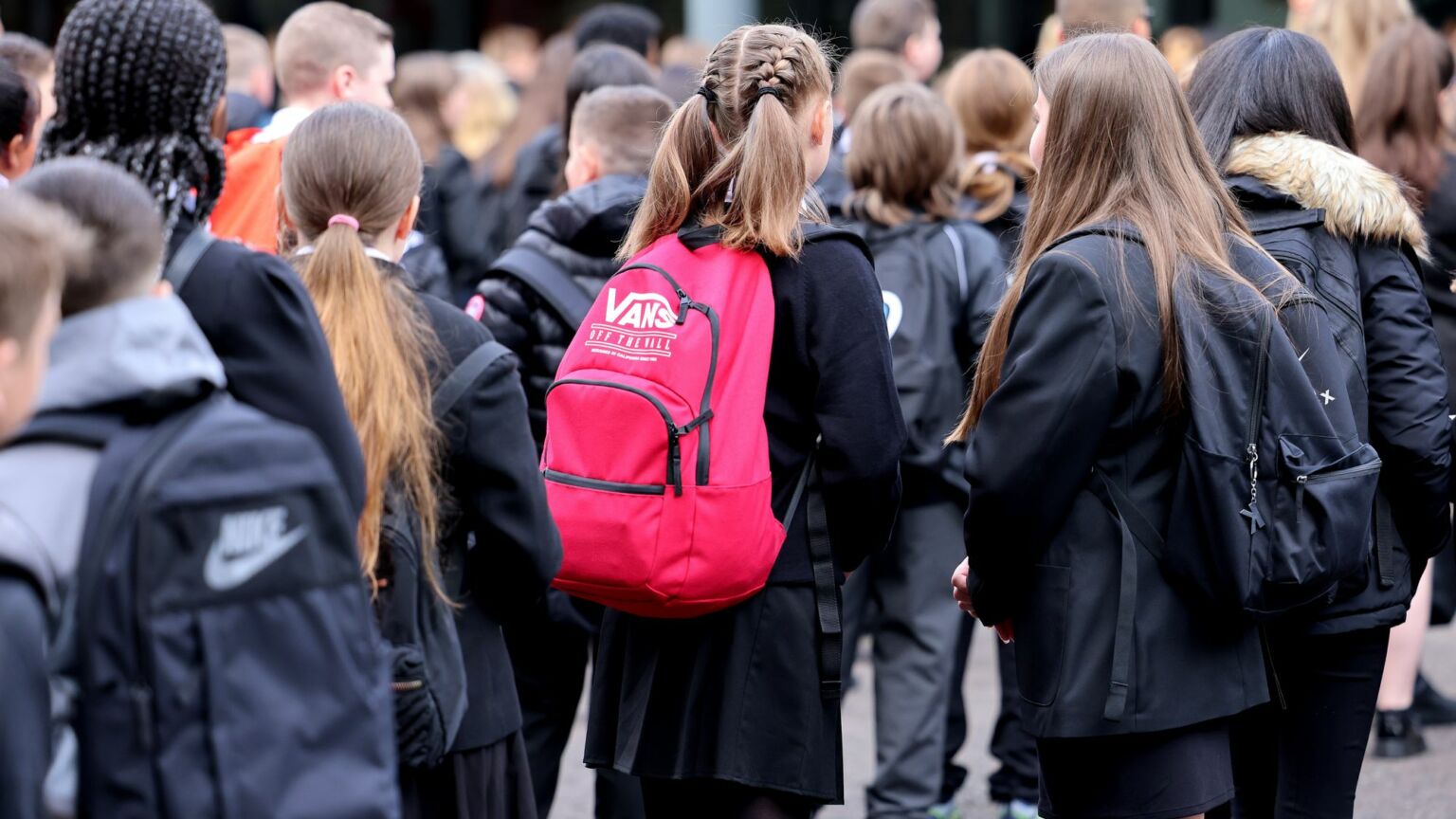 Something has gone terribly wrong with the way we assess the quality of our schools. The Office for Standards in Education (Ofsted), which is responsible for inspecting schools in England, seems to be far more interested in whether schools tick the right boxes than in whether they provide a decent education to pupils.
Take the case of the Abbey School, a non-selective secondary school in Faversham, Kent. When I first moved to Faversham around 20 years ago, I often heard people describe the school as a 'basket case'. It was clearly failing children with its low academic standards.
Fast forward to today and the Abbey School has made extraordinary progress. Its most recent A-level results are by far the best in its history. This achievement is all the more remarkable considering that many other schools in England are reporting poorer results compared with pre-pandemic levels.
Just five years ago, in summer 2017, not a single Abbey School pupil achieved an A or A* grade at A-level. This year, in contrast, more than two-thirds of all the A-Level grades ranged from A* to C. Even more impressive has been the doubling in the number of A* to A grades and A* to B grades compared with the last set of exams before the pandemic.
Yet, instead of celebrating the Abbey School's remarkable turnaround, Ofsted, the local press and some parents have attacked the school and its educational ethos. Why? Because the school's leadership takes discipline seriously and expects high standards of behaviour from its pupils.
In the British education establishment, and indeed in society more widely, discipline has become a dirty word. Ofsted, in particular, seems to believe it is wrong to insist that children follow rules. In an inspection of the Abbey School carried out in May, and published last week, Ofsted notes that pupils find following the school's rules to be 'oppressive'.
Judging from the report, Ofsted's inspectors don't seem to realise that discipline is an important instrument for establishing how children should behave and for creating a suitable learning environment. They seem to think that every child should be treated differently and that rules should be sensitive to each child's individual needs. But if children are not all expected to follow the same rules, then classroom discipline breaks down and learning is disrupted.
Tragically, discipline is viewed by far too many grown-ups today as inherently authoritarian and oppressive. Some parents, according to Kent Online, have compared the Abbey School to a 'military school'.
So what exactly do Ofsted, the pupils and parents find so oppressive about the Abbey School? According to Kent Online, there have been accounts of pupils having to attend 'discipline assemblies', where they are made to fold their arms as they speak and chant phrases about good behaviour. Some object to new rules that have been introduced, which insist that pupils speak 'in full sentences, project their voices, sit up straight and listen'. Pupils are also expected to 'remember basic manners' and to 'greet each other'.
Responding to critics of this new regime, the Abbey School says these rules were introduced to 'develop good learning habits' and to create a 'culture of politeness, courtesy and respect'.
You do not need a PhD in pedagogy or psychology to understand that discipline is the prerequisite for the cultivation of good learning habits. But Ofsted seems to disagree. Its inspectors claim that while the majority of pupils 'comply with leaders' strict expectations of behaviour', this apparently does not 'contribute positively to the culture of the school'. And so, it has downgraded the school's Ofsted rating by two levels – from 'good' to 'inadequate', the lowest possible level.
Paradoxically, at the same time as rating the Abbey School as inadequate, the Ofsted report commends the school for the quality of its education. The inspectors note that teachers have high aspirations for what pupils can achieve and they acted quickly to address the impact of learning losses from the pandemic. 'The curriculum is closely aligned to pupils' individual needs', the report notes, with teachers 'revisiting content that pupils missed during the pandemic and building on what they have understood'.
Ofsted also praises the provisions made for pupils with special educational needs. It concedes that 'students in the sixth form enjoy the increased individual attention they receive from teachers, which helps them to learn well'. And Ofsted acknowledges that the Abbey School, in contrast to many other British schools, is taking positive steps to encourage more pupils to study modern foreign languages.
So why then did Ofsted downgrade the Abbey School so severely? Why did the vast improvements in academic performance, the good behaviour of the pupils and all of the school's other qualities not seem to matter? It is because Ofsted clearly fails to understand that the school's educational achievements are intimately linked to its insistence on discipline. And so, it ends up condemning a school for the very thing that led to its remarkable turnaround in fortunes.
This isn't just bad news for one school in Kent. Before this Ofsted report, the Abbey School might have been looked upon as a model for improving schools across the country. That prospect has almost certainly been destroyed now.
The failure to understand the importance of discipline in the socialisation of young people is not confined to Ofsted, of course. Aversion to discipline is widespread among grown-ups who should know better. Talk of 'letting children be themselves' is simply an excuse adults use to avoid having to show leadership and authority.
Discipline is not an end in itself, of course. But it provides the foundation for children to develop a sense of self-control. And self-control is the prerequisite for cultivating independence. Contrary to those who regard a strict classroom as the negation of a child's sense of self and of adventure, discipline is essential if young people are to be properly socialised for a life of freedom and autonomy.
If we want to educate our children to high standards, and to socialise them into becoming responsible, autonomous and independent adults, then we need a lot more schools like the Abbey School. And a lot less meddling from the likes of Ofsted.
Frank Furedi's The Road to Ukraine: How the West Lost its Way will be published by De Gruyter in September 2022.
To enquire about republishing spiked's content, a right to reply or to request a correction, please contact the managing editor, Viv Regan.