Time to fight for free speech on campus
Bolstering the law is a good first step. But we must also challenge the culture of censorship in academia.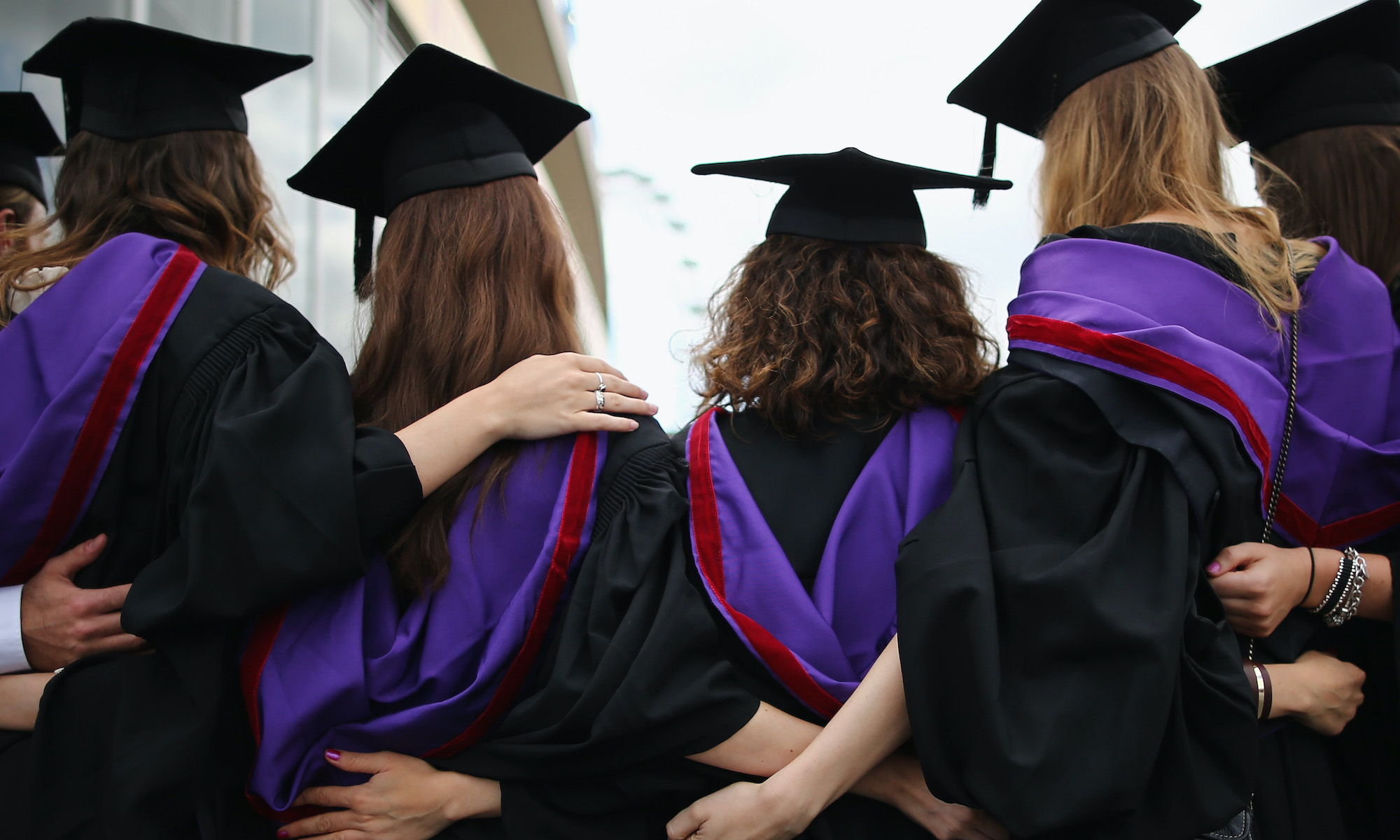 Free speech is rarely spotted in the UK. If you're lucky, you might catch a glimpse of it in between various Public Order Acts, Criminal Justice Acts, the Malicious Communications Act, the Football Offences Act, other hate-crime legislation and the recording of non-crime hate incidents. Legally, free speech is the exception rather than the rule.
These restrictions on what we can say go unchallenged because we live in a culture that does not value free speech. Of course, some still feel obliged to give a rhetorical nod to its importance, but their principles are so lightly held that as soon as they come across a view they disagree with their support for free speech is abandoned. And then there are those who seek to redefine free speech to mean its exact opposite. According to their logic, calling for publishers to pull books they have commissioned or for social-media companies to ban people with distasteful views is actually to exercise free speech. We live in a culture that values emotional safety over free speech, where the bar for censorship is set by the most easily offended.
Nowhere is this more obvious than in our universities. spiked has long highlighted the problem of campus censorship. The No Platforming of invited speakers still occasionally makes headlines, but this barely touches on the problems created by a stifling culture of intellectual and political conformity. Academic bullies who confuse scholarship with activism have no qualms about policing the limits of acceptable opinion. They are backed up by managers who sign entire institutions up to become Stonewall Champions and think nothing of making attendance at diversity training or consent classes mandatory.
If there is little regard for free speech in society as a whole today, there is even less within universities. Gender-critical scholars like Kathleen Stock and Selina Todd, the Brexit-accepting Matthew Goodwin and Eric Kaufmann, and a long list of others documented by Academics For Academic Freedom have all fallen foul of censorious campus mobs. The very places where free speech should be privileged to allow for the unfettered pursuit of knowledge and for students and lecturers alike to confront all manner of arguments and shades of opinion are most restrictive of what can and cannot be said.
But instead of facing up to this sad state of affairs, we have censorship deniers who insist there is no free-speech crisis in UK universities. They claim that being free to ban, censor and disinvite anyone with views they find unacceptable is an act of free expression and attempts to stop this from happening are an unacceptable interference in institutional autonomy.
And of course, on this latter point they are right. Institutional autonomy is vital to academic freedom. Government ministers, business interests and campaigning organisations should not be able to dictate what happens in students' unions or universities. In a culture where free speech was highly valued, we might expect to see academics campaigning to have the Prevent Duty overturned and for all other restrictions on free speech to be lifted. Sadly, this is not the case.
Into this mix steps a government that feels compelled to make a half-hearted, confused and contradictory declaration of 'war on woke'. It now has tackling the campus free-speech crisis firmly in its sight. But, as Tom Slater wrote on spiked yesterday, 'the idea that you can fine your way to free speech is nonsense'. Free speech cannot be legislated into existence at the insistence of Gavin Williamson. It is true that, 'While student politics has become dominated by an unrepresentative, intolerant clique, and turnout in elections is often pitifully low, this should be tackled by student agitation, not state intervention.'
But as the privileging of emotional safety over free speech is becoming daily more entrenched within universities, and the range of views deemed appropriate to express grows ever narrower, even making the case for agitation becomes difficult. At least some free speech is needed in order to argue for more free speech.
It is easy to find fault with the government's proposed reforms to promote free speech in higher education. The idea of a 'Free Speech Champion' smacks of hot air and virtue-signalling. Academics convinced that stating there are two sexes is an act of violence, and students who believe they are exercising free speech in getting a speaker disinvited, will not be convinced of the need to allow different views to be heard simply because the government tells them they must. Very few academics can prove they were fired for holding different views: most simply don't get published or promoted but can only guess at the reason why. On top of this there is a danger that a tick-box approach to free speech emerges, with a few controversial speakers invited once a year and business as usual the rest of the time.
And yet, publicly funded institutions should act within the law. The Education Act 1986 stresses that governors of universities should ensure free speech within the law for students, employees and visiting speakers. A 1988 reform added 'academic staff have freedom within the law to question and test received wisdom, and to put forward new ideas and controversial or unpopular opinions, without placing themselves in jeopardy of losing their jobs'. Over three decades on, the 'within the law' proviso to free speech is far more restrictive than it once was, and yet, at the vast majority of universities, even this is not being adhered to.
Updating the law in this area by seeking to strengthen and clarify the existing duties on universities to uphold academic freedom is no bad thing. Likewise, 30 years ago, students' unions had a very different relationship to universities than they do today, so bringing them in line with legal duties to protect free speech seems sensible. Yet this has clearly caused some panic among those with a vested interest in controlling what gets discussed on campus.
Establishing that universities should not go beyond the law in restricting free speech will solve little, but at least it puts down an important marker. The onus is still on us to win the argument.
Joanna Williams is the author of Policing Hate: Have we abandoned freedom and equality? published by Civitas.
To enquire about republishing spiked's content, a right to reply or to request a correction, please contact the managing editor, Viv Regan.