RIP Queen Elizabeth II
There is much for us republicans to admire in her long and stoical reign.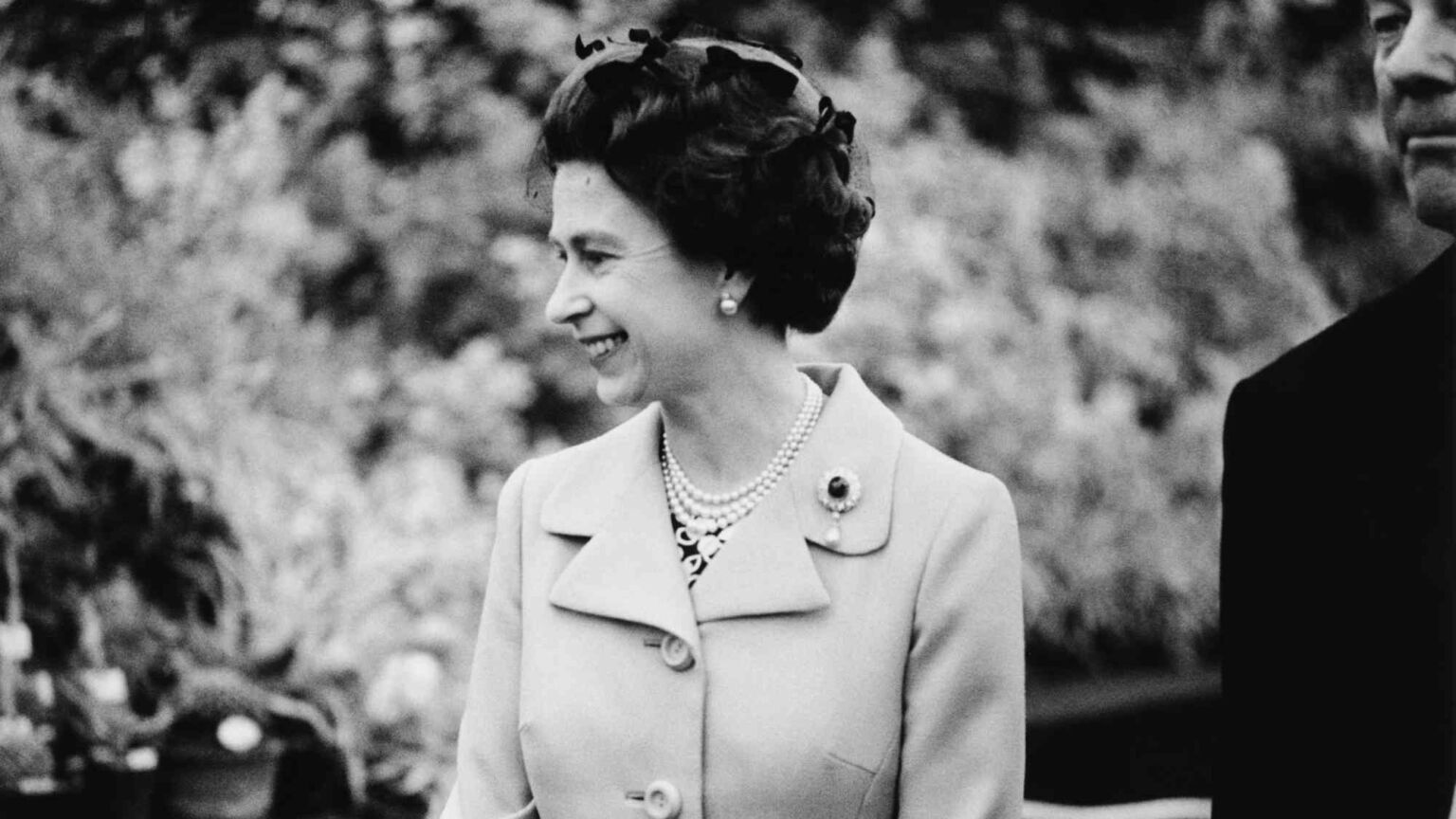 So, the second Elizabethan age is over. Queen Elizabeth II died earlier today at Balmoral. The public found out just after 6.30pm tonight, some hours later, after the royal family had been flown to her bedside to say goodbye. This afternoon, across the UK and beyond, eyes have been glued to TV screens and social-media feeds. Scraps of news have flitted through workplaces and pubs, as we all waited to hear the fate of a figure who has been ever-present throughout what we all think of as the modern era. The era which now seems to have come to a stark, drizzly close.
For much of today, a 24-hour news cycle had to work with just one 29-word statement: 'Following further evaluation this morning, the Queen's doctors are concerned for Her Majesty's health and have recommended she remain under medical supervision. The Queen remains comfortable and at Balmoral.' In that long, quiet time that followed, people went about their day while making furtive glances at the news, waiting for confirmation that the queen's health problems had indeed finally caught up with her. And with that we got a final glimpse of something that has now passed on along with her: a source of connection to nation and to one another that is increasingly rare in British life.
spiked is a proudly republican publication. But those are arguments for another day. The task right now is to pass on condolences to a grieving family and then to reflect on what the death of our longest-serving monarch means. A figure who, despite leading such an anachronistic institution, cohered a sense of fellow feeling to the end. And who did so in spite of the increasingly fragmented, identitarian tenor of our times, in which our elites have dispensed with patriotism and encourage us to silo ourselves in ever-smaller identity groups. For many people, the queen seemed to sit above not just the political fray, but also the incessant cultural churn of recent decades, in which long-held values have been demonised and cast out.
In many ways, Elizabeth was a moderniser. She marked the transformation of the monarchy's image from one of distant, almost mystical figures to one of self-touting public servants. As then Princess Elizabeth put it on her 21st birthday in 1947: 'I declare before you all that my whole life, whether it be long or short, shall be devoted to your service.' Her coronation six years later, at which she agreed to allow the television cameras in, brought the pomp and ceremony to the masses for the first time. Millions of Brits squeezed around newly purchased TV sets – in other people's homes and in pubs if they couldn't afford their own. The somewhat cloying notion of the queen as the 'nation's grandmother' reflects how much closer she brought the monarchy to the people.
But she would later rebel, in her own quiet way, against those who insisted that 'modernising' the monarchy meant giving in to the more narcissistic, navel-gazing trends of recent times. To those who exhorted the royals to open up, to let it all hang out, to discuss their struggles and vulnerabilities, as the younger royals are so keen on doing. While, after the death of Princess Diana, the perceived heartlessness of a detached, stiff-upper-lipped House of Windsor briefly dented the queen's standing, this sense of service above self, of stoicism above soul-bearing, was in the end what so many people most valued about her. She was the queen, and yet somehow it wasn't all about her.
It is precisely the values that the new elites disdain that people cherished in our now departed monarch. At the time of the Platinum Jubilee earlier this year, a poll showed she commanded the support of 86 per cent of the public. What's more, a majority said the characteristic they most associated with her was tradition. In this statue-toppling, Year Zero age of ours, in which we are encouraged to see history only as a litany of horrors, it was precisely a sense of connection with the past, however sentimental that might sometimes be, that many most appreciated about Elizabeth. Despite presiding over and adapting to a period of immense change and progress, she also created a sense of continuity. It puts one in mind of George Orwell's much-quoted definition of patriotism — 'a devotion to something that is always changing and yet is felt to be mystically the same'.
You needn't be a monarchist to believe in the importance of service, stoicism and nationhood – to believe that history is there to be learnt from and built upon, rather than rewritten and cleansed. A confident, truly democratic nation should know where it has been as well as where it is going. And, indeed, the younger royals – the future of the monarchy – seem as allergic to many of these ideas as any other section of the establishment. But with the death of Elizabeth you can't help but fear that, if we're not careful, those values she represented will pass into the history books along with her.
So let's raise a glass to Queen Elizabeth II. Even for us republicans, there is much to admire in her long and stoical reign.
Tom Slater is editor of spiked. Follow him on Twitter: @Tom_Slater_
To enquire about republishing spiked's content, a right to reply or to request a correction, please contact the managing editor, Viv Regan.