Shamima Begum is not a victim
Why are MPs calling for her to be brought home?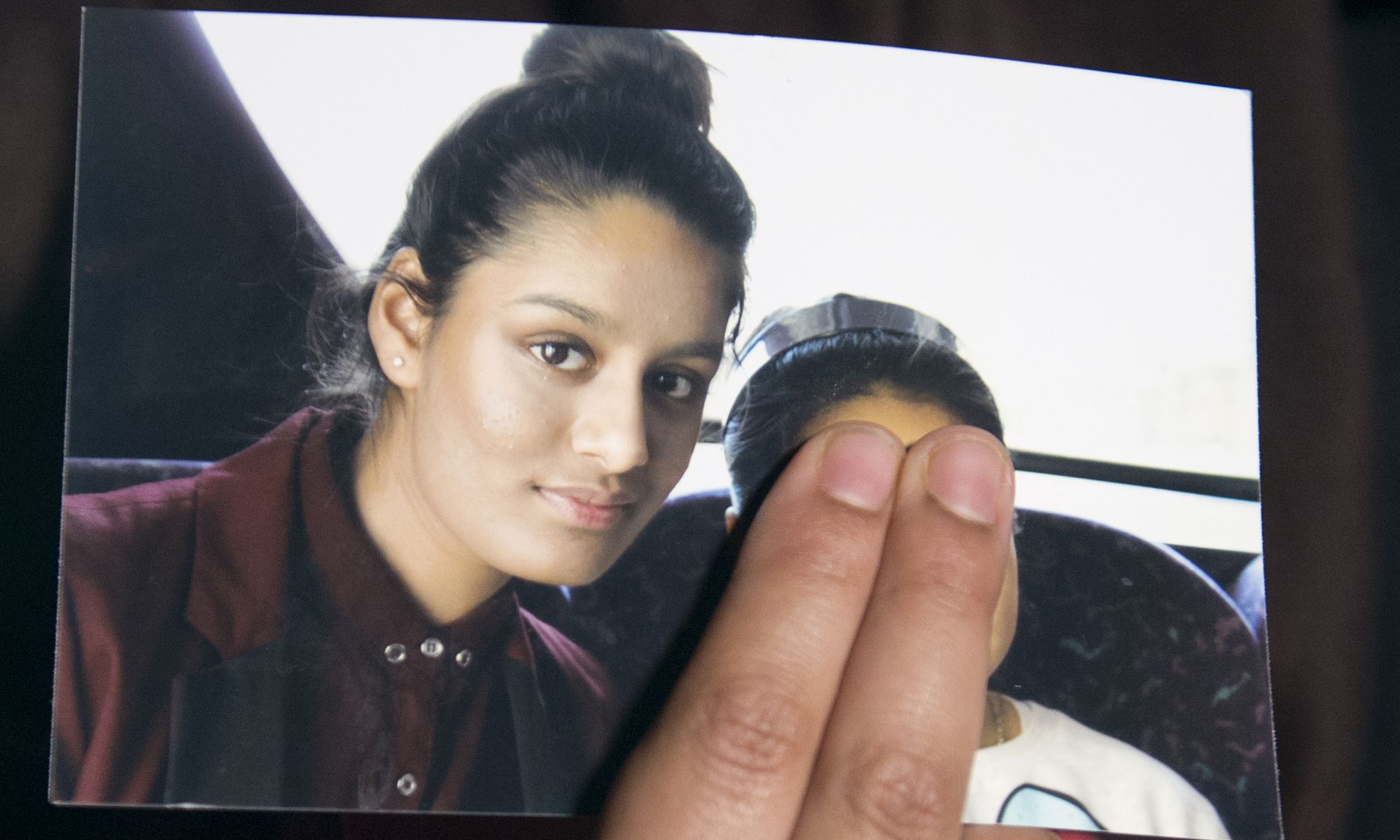 The British state's refusal to repatriate British jihadists like Shamima Begum is a 'propaganda gift to ISIS', apparently. This is the latest claim from the All-Party Parliamentary Group (APPG) on Trafficked Britons in Syria.
The APPG says that the government is punishing 'trafficking victims' like Begum and exposing them to serious risks. But is this fair? Indeed, is Begum really a victim at all?
When she was 15 years old, Begum was one of three schoolgirls from east London who travelled to Syria to join ISIS in 2015. She married a jihadist fighter and had three children – all of whom have sadly died. Her British citizenship was revoked in 2019, and she is now staying in a refugee camp in northern Syria.
Does that make her a victim? Remember, she ran off to join ISIS. She then stayed with this death cult as it enslaved Yazidi women, slaughtered Christians, executed homosexuals and carried out acts of barbarism against men, women and children in attacks across Europe. In an interview in 2019, Begum said that she did not regret her decision to join ISIS.
The principal reason why the British state does not want Begum to return is that she is seen as a security threat. But the chattering classes refuse to recognise that she poses any threat at all. Instead they see her as a victim – of grooming, trafficking and racism.
The government is not blameless here, either. It is refusing to let her return to the UK to stand trial largely because it knows it might struggle to convict her.
The inability of the British state to prosecute returning ISIS recruits has long been a serious problem. In many cases, the state has struggled to gather enough evidence to secure convictions. Reports suggest that out of the 400 jihadists who have returned to the UK from Syria, only one in 10 have been successfully prosecuted.
This shows the broader problem facing the government. The state is struggling to deal with the threat posed by homegrown jihadists. Sure, it has established deradicalisation programmes, in which Begum would be expected to participate, regardless of any conviction. But these programmes have a patchy track record at best.
Take the case of London-born Usman Khan. He travelled to Pakistan to train as a jihadi. When he returned to the UK, he was found guilty of plotting a terrorist attack in 2012. After his conviction, he took part in a deradicalisation programme, and was even heralded as one of its poster boys for turning his life around. Then, in November 2019, Khan strapped a fake suicide belt to his body and fatally stabbed Jack Merritt and Saskia Jones during a prisoner rehabilitation conference at a venue near London Bridge. That Khan was able to disguise his continued militancy shows that something is clearly not working in our approach to extremism.
The government, at some level, recognises the inadequacy of the state's attempts to deal with jihadists. That is why it would rather expel the likes of Begum from the UK than risk their return.
All of this is plain to see. Yet some still insist that Begum's treatment is down to racism. This ignores the fact that the government has also revoked the citizenship of another ISIS recruit, Jack Letts, who is white and middle class.
These decisions have nothing to do with race and everything to do with the government's inability to deal with returning jihadists. This weakness in the face of extremism is far more of a propaganda gift to ISIS than the refusal to repatriate Shamima Begum.
Wasiq Wasiq is an academic specialising in law and terrorism. Follow him on Twitter: @WasiqUK
To enquire about republishing spiked's content, a right to reply or to request a correction, please contact the managing editor, Viv Regan.