The cruelty of blasphemy laws
A Christian couple in Pakistan has narrowly escaped death row after a false accusation of blasphemy.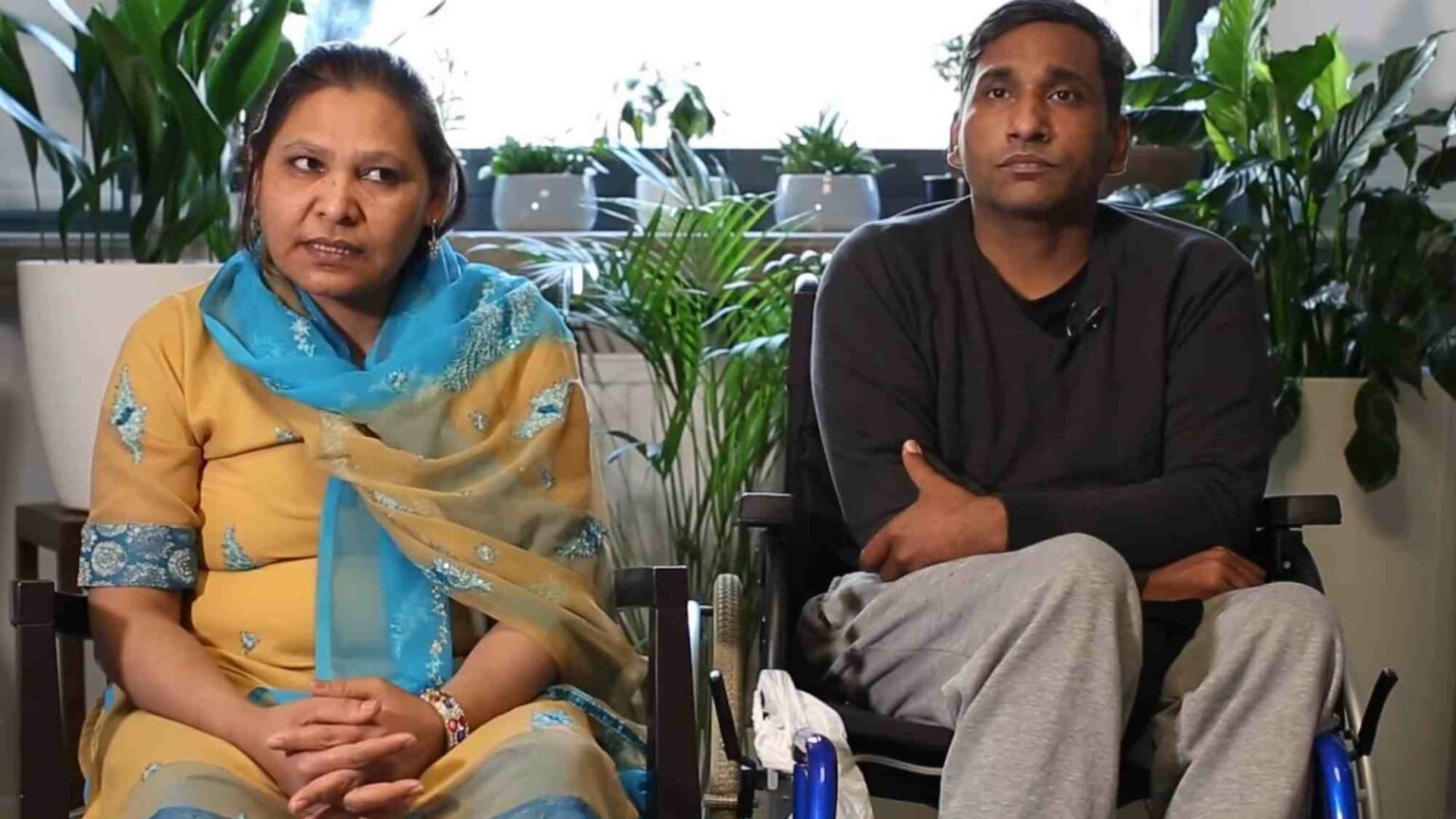 The violent stabbing of Salman Rushdie earlier this month, in response to his allegedly 'blasphemous' book, was a rude awakening to many in the West. We had been lulled into a false sense of security. We had been led to believe that the Medieval crime of blasphemy had long been banished to the history books. Yet elsewhere in the world, in places like Pakistan, such violent reprisals for blasphemy are so common that they are hardly even newsworthy.
Take the case of Shagufta Emmanuel and Shafqat Kausar. They are the subjects of a new film released by ADF International and directed by free-speech advocate Emma Webb.
Their story began almost a decade ago, in the town of Gojra in the Punjab, when Shagufta – a mother of four and caretaker to her wheelchair-bound husband, Shafqat – lost her phone. Soon after, the police came knocking.
Despite the couple both being illiterate, they were accused of sending a 'blasphemous' text message calling the prophet Muhammad a 'dog'. The case against them was flimsy, but it didn't matter. Because Shagufta and Shafqat were known to be Christians.
In Pakistan, Christians are estimated to make up less than two per cent of the population. They are generally treated as second-class citizens. They live under the ominous threat of blasphemy allegations, which can carry the death penalty. It usually starts with he-said, she-said rumours being spread by a disgruntled neighbour. And it can result in mob attacks and police arrests, leading to incarceration or worse for the victims.
This is what happened to Shagufta and Shafqat in 2013. A crowd assembled when the police arrived. The couple were then badly beaten by officers in front of their children. The officers told Shafqat they would strip his wife naked and parade her around the streets if he didn't confess. He signed the confession and the couple were sentenced to death by hanging. For seven years they sat on death row, while their four children grew up without them.
When I met Shagufta and Shafqat a few months ago, at an event in the European Parliament, they told me they weren't the only ones. There were so many others they had met in prison whose lives were being frittered away in cells, all because of their 'blasphemous' beliefs.
Remarkably, Shagufta and Shafqat's story has a happy ending. With support from ADF International, they appealed their convictions back in 2014. Their hearings were postponed for several years, however. This was not a great surprise. In the past, lawyers and judges have been killed in Pakistan for defending or failing to convict blasphemers.
Eventually, the European Parliament intervened. A resolution was passed last year, specifically naming Shagufta and Shafqat, placing pressure on Pakistan to set them free. Other international bodies, such as Amnesty, joined in. In spring 2021, Shagufta and Shafqat's prison doors swung open and they were acquitted of all charges.
Of course, the blasphemy charge was not the only problem. They knew all too well that extremist mobs were waiting for them, baying for the blood of blasphemers. So with help from ADF International, the couple escaped with their family to Europe. They still fear discovery, but they've found the refuge they need to live again.
It's amazing what the international community can do to support freedom of belief when it wants to. But all too often, it is unwilling to defend people who are being persecuted for their beliefs. On the same day I met Shafqat and Shagufta at the European Parliament, the parliament voted down a resolution on another horrific blasphemy case.
Deborah Emmanuel Yakubu was a Nigerian college student who was falsely accused of blasphemy and then was stoned to death by her radicalised Muslim classmates in May. Her crime? She thanked Jesus for helping her pass her exams. While some MEPs cried out 'shame on you' when the resolution failed, the majority looked the other way instead of condemning this horrific killing.
Shagufta and Shafqat were the exception, not the rule. Apathy towards such cases is the norm in Western politics. We should be challenging blasphemy laws as an egregious affront to our fundamental rights. But instead we have taken on board the basic principle behind them – that causing offence should be punished.
Some might counter that at least we don't imprison people for blasphemy in the West. But is that really the case? Even though most countries in western Europe have abolished the old Christian blasphemy laws, we are introducing new laws forbidding secular blasphemies.
For instance, in 2021, Scotland finally repealed its blasphemy law, which hadn't been used for 175 years, only to replace it with the Hate Crime and Public Order Act. Of course, Scotland's Hate Crime Act will not place the likes of Shagufta and Shafqat on death row, nor will it issue execution orders against the next Salman Rushdie. But it can mean a prison sentence of up to seven years for speaking out against the orthodoxies of the day.
This is a problem taking root across Europe. For too long, our societies have taken free speech and religious freedom for granted. And we are now reverting to censorship to flush out disagreement.
Earlier this year, in Finland, a former government minister, Päivi Räsänen, was taken to court for 'hate speech'. In 2019, she tweeted a Bible verse and voiced disapproval about her church sponsoring the Pride parade in Helsinki. For this, she could have faced a two-year prison sentence.
Free speech won the day in court. But the state has since appealed the court's decision. She will be back on trial again next year, four years after clicking 'send' on that dissenting tweet.
Just because we aren't sentencing people to death here in Europe, doesn't mean we can be complacent about protecting our freedom of expression. Europe can only be a haven for the likes of Shagufta and Shafqat as long as we still have the right to speak freely.
Lois McLatchie is communications officer at ADF UK.
Watch From Death Row to Freedom – The Shagufta and Shafqat Case Documentary below:

To enquire about republishing spiked's content, a right to reply or to request a correction, please contact the managing editor, Viv Regan.