The false messiahs of Big Tech
Why the former head of WeWork is being rewarded for failure.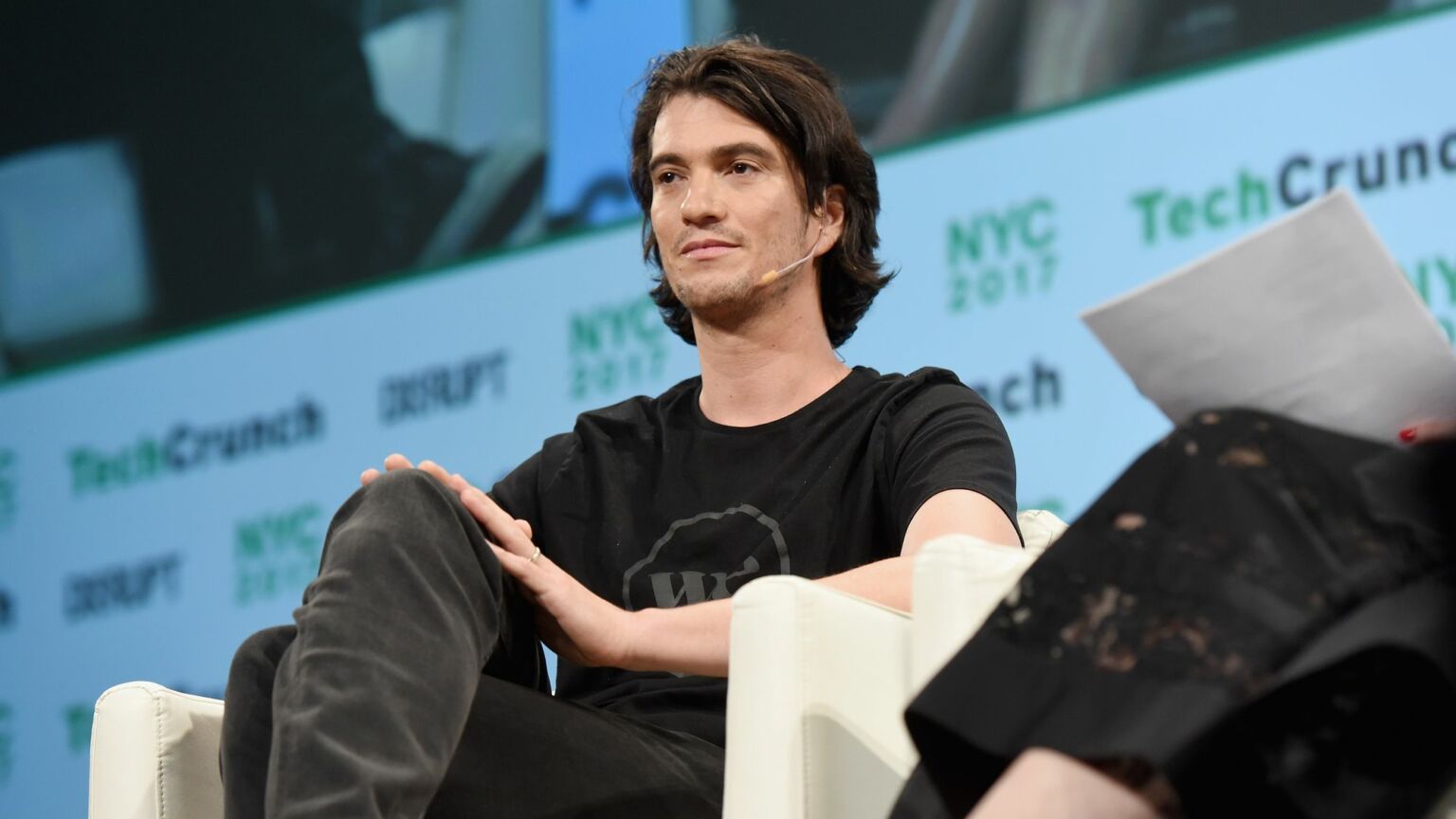 The recent rehabilitation of Adam Neumann, the entrepreneur behind WeWork, has been met with widespread astonishment.
WeWork, which leases office space and 'coworking space', is arguably the most infamous failure of the so-called tech 'unicorns'. Its rapid overnight expansion was fuelled by vast amounts of easy capital. But this was quickly followed by an almighty crash.
So spectacular was the story that Apple TV even adapted it into a show called WeCrashed (based on a podcast series of the same name), which stars method actor Jared Leto as Neumann. WeWork's troubled finances and Neumann's personal indulgences were revealed by regulators in August 2019. WeWork had tried to go public, expecting to be valued at around $65 billion. But instead the exposure dealt a huge blow to the company. Neumann was bounced out just weeks later, $1.7 billion richer.
Now Neumann the messiah is back with a new venture, called Flow. Flow promises to do for residential accommodation what WeWork failed to do for office workspace, spicing up renting for millennials.
Neumann has the backing of venture-capital giant Andreessen Horowitz Capital Management. 'Adam is a visionary leader who revolutionised the second-largest asset class in the world – commercial real estate – by bringing community and brand to an industry in which neither existed before', said co-director Marc Andreessen earlier this month, explaining why he had written Neumann a $350million cheque. The decision by 'A16Z', as Andreessen Horowitz Capital Management is known in the tech world, gave Flow an overnight valuation of $1 billion.
But Neumann is no visionary. There was nothing even particularly original about WeWork's proposition. It was Mark Dixon – an Essex boy whose first business was a burger van on London's North Circular – who really proved there was a viable market for leased workspaces. Today, Dixon's Regus leases more space than WeWork ever did at its height. And, unlike WeWork, it has been profitable for years (although only after several near-death experiences and plenty of contractual battles with property owners). WeWork simply packs tenants in more tightly than Regus. And foolishly, it takes on longer leases. Its main USP is that it offers free beer and workspaces surrounded by vapid New Age slogans. This is a curious combination, as frat boys don't really do mindfulness and holistic aesthetes don't drink.
Nevertheless, the charismatic Neumann persuaded the big investors to back him. He played on their desire to believe that if they bet big, they could win big. He got lucky when Vision Fund, the largest ever VC investment vehicle, was created in 2017. And this fund was eager to indulge him where others wouldn't.
Vision Fund was an almost $100 billion venture, backed by $45 billion from Saudi Arabia's Public Investment Fund. The remainder came from Japanese conglomerate Softbank, whose eccentric chairman and CEO, Masayoshi 'Masa' Son, was entrusted to spend the money wisely. The mere presence of such large sums created a distortion in the tech market.
Reality was already catching up with Neumann by the time Son arrived on the scene. But Son indulged the founder's megalomania. Son had, by then, already created a brief bubble of astronomical tech valuations, including Uber and a variety of courier services, such as Deliveroo. None of this was sustainable. This month, the Vision Fund posted a $23 billion loss for the quarter, and investors' returns from 2017 are lagging far behind the market average. Low interest rates created a decade in which too much money had been chasing too few good ideas.
So why is Neumann being indulged again? Narcissism explains a great deal. In the world of venture capital, decisions are largely fashion-driven and firms are gripped by FOMO – the 'Fear of Missing Out'.
More importantly, the superstar VC investors see themselves as vanguardistas, or as prophets and visionaries in their own right. That's certainly how Son saw himself. And visionaries need promotion. One of A16Z's partners, Benedict Evans, rather gave the game away in 2015 when he described the VC firm as 'a media company that monetises through venture capital'.
This is a cynical formulation, but it's correct in one important way: it acknowledges the postmodern nature of the market, in which a deal is essentially a consensual hallucination between two parties. WeWork is 'worth' whatever a buyer is prepared to pay. Neumann's new idea must be worth $1 billion, because Andreessen Horowitz has decreed it so, simply by writing a large cheque.
Andreessen is in the position of a media tycoon who can cast himself in the storyline of any drama that his network broadcasts. And A16Z badly needs a hit, and for the narrative around A16Z to change.
After all, A16Z was one of the most prominent promoters of crypto-finance instruments like blockchain. Indeed, it heralded blockchain as the basis of future technology infrastructure, which it branded 'Web3'. That proposition recently took a huge hit. After the crypto crash in April, Andreessen himself disappeared from Twitter for weeks.
At the end of the day, VCs are free to indulge in wildly irrational investments, since they are spending other people's money. And those people are happy to take these risks as they are greedy for returns. But with rising interest rates and other economic clouds on the horizon, this excitable appetite for risk is likely to cool. Perhaps we'll also see a dent in investors' quasi-religious faith in the shamanistic insights of CEOs and VCs. But as the return of Neumann the messiah shows, this will never go away completely.
Andrew Orlowski is a weekly columnist at the Telegraph. Visit his website here. Follow him on Twitter: @AndrewOrlowski.
To enquire about republishing spiked's content, a right to reply or to request a correction, please contact the managing editor, Viv Regan.