Uber and the ruthlessness of Big Tech
The tech monopolies are crushing competition and smothering innovation.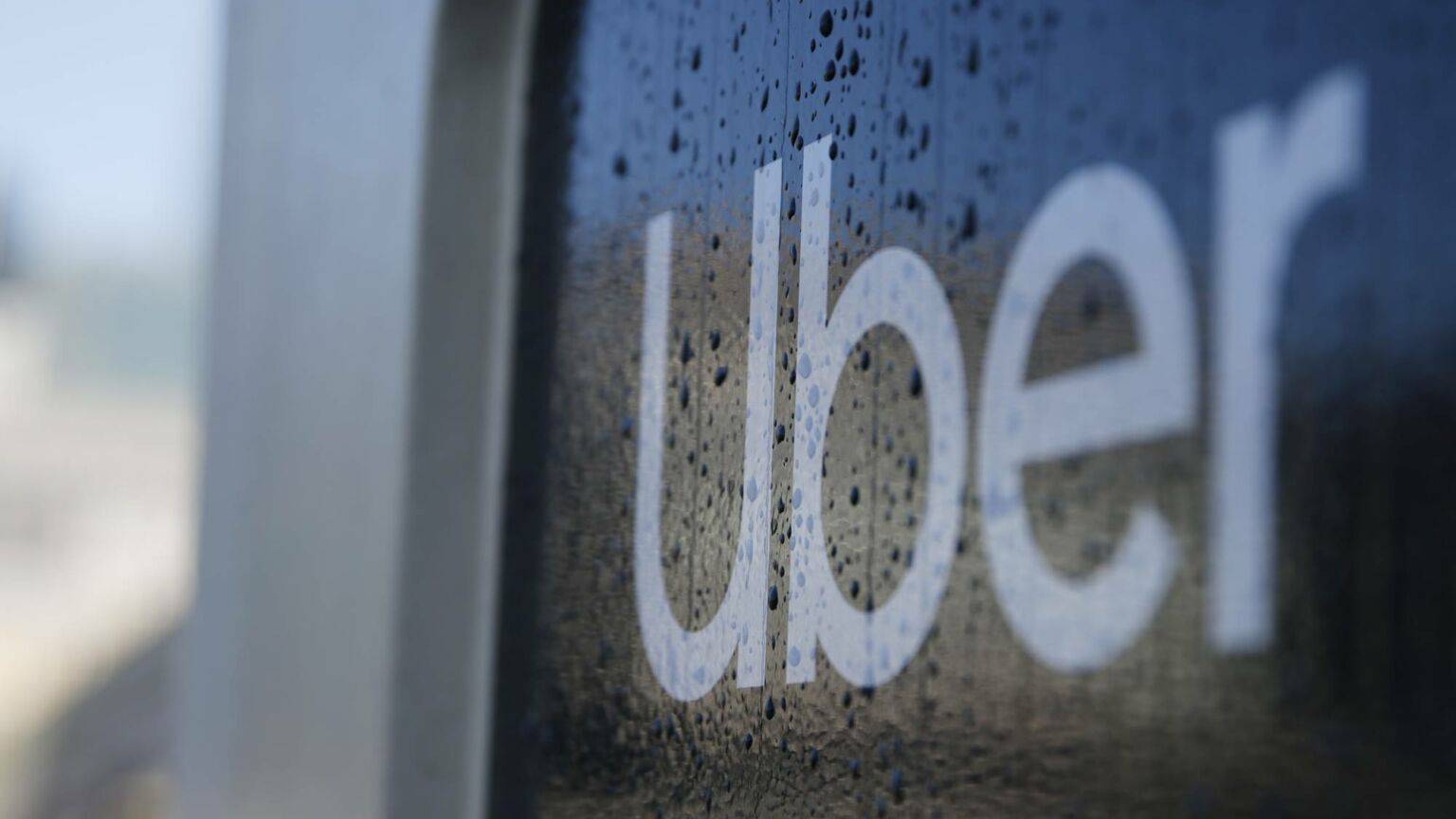 In the past decade, the combined size of Google, Facebook, Microsoft, Amazon and Apple has grown fivefold – from $1 trillion to $5 trillion.
2012 was a significant year for Big Tech's growth. Several federal competition cases had been launched against some of the major tech companies. But in the weeks following the re-election of President Obama, these were dropped. Predictably, once the heat was off, they stopped competing with each other. And instead, they aggressively snuffed out the threat from startups.
This was also an era of historically low interest rates and cheap money. Ride-hailing app Uber and food-delivery app Deliveroo emerged in this post-2012 period. Subsidised by venture capitalists, these platforms had vast amounts of capital at their disposal to carry out predatory pricing strategies that would help them establish monopolies.
It's a similar story with Amazon. Amazon operates a vast pseudo-marketplace in which it manipulates both supply and demand, something no company in history has ever been able to do. It chooses winners and losers, with the power of a Soviet economic planner.
In the US in recent years, many conservatives have started waking up to this problem. They have become highly critical of both the cultural influence and market power of these tech giants. Tucker Carlson, for instance, has made Big Tech a central target of his for over four years, using his Fox News show to roast the tech giants and those elected representatives who take their funding from them.
A serious anti-monopoly movement has now emerged on the American right. While large tech companies can still rely on the support of 'pro-business' think-tanks, who provide economists for hire, a wide spectrum of conservative opinion now sees no merit in allowing these firms to have unrestricted cultural and economic power. US conservatives correctly view these firms not as disruptive innovators, but as something more like the robber barons of the late 19th and early 20th centuries.
As a result, there is now strong bipartisan support in Congress behind several major competition bills aimed at Big Tech. These are awaiting floor votes, but are being held up by Senate majority leader Chuck Schumer, who has close family and financial ties to the technology giants.
Meanwhile, the British right – especially in the now hollowed-out Conservative Party – is lost at sea on the question of Big Tech. Just look at the UK right's response (or lack of it) to the recent revelations about Uber.
Earlier this month, newspapers including the Guardian published internal documents and communications from Uber, the most recent from 2017. The 'Uber Files' detailed Uber's many practices designed to thwart regulators. One scheme involved a 'kill switch'. This remotely operated switch could shut down Uber's internal IT systems to prevent them from being examined by the authorities.
Another even more eye-catching scheme was disclosed by the New York Times five years ago. Uber had been presenting a fake version of its app – featuring phantom cars and drivers – to users that Uber suspected might be working in regulation or law enforcement. The 'Greyball' system ensured that when someone working for the authorities summoned an Uber, the car would never arrive. Uber says these practices are no longer operational and that it now works closely with regulators.
For the UK's Spectator magazine, the real problem here was that Uber got too close to the authorities. 'Why didn't Uber openly make the moral case for operating the way it did?', the Spectator asks in a lead editorial. It denounces 'heavy-handed' attempts to regulate platforms like Uber as a threat to our 'freedoms and way of life'. The Spectator concludes: 'The battle for liberty is being lost, and the Tory Party is part of the problem.'
This echoes the remarks made by Liz Truss, who is now the bookies' favourite to be the next Tory leader and prime minister, four years ago. Truss praised 'our nation of Airbnb-ing, Deliveroo-eating, Uber-riding freedom fighters'. But there's a slight glitch here. The equation of Big Tech and freedom is lazy and wrongheaded.
New market entrants can indeed represent a challenge to producer interests and to the cosy relationships politicians have with those interests. And taxis are a good example of a business that is protected from competition by regulation.
But was Uber ever really just a new entrant, injecting some competition and disruption into an old market? Uber drew on billions of venture-capital investments from Softbank and Saudi Arabia's wealth fund – via a joint vehicle called the Vision Fund. This allowed Uber to subsidise every ride, making the price artificially cheap. Once Uber had seen off established competition, it raised its prices again. Uber was fun, but it was a party that was only ever going to last until the cheap money ran out.
Amazon represents an even more fascinating challenge to the Liz Truss / libertarian view of Big Tech as 'freedom fighters'. Amazon operates a simulacrum of a market: it is manipulating demand by showing you what Amazon really wants you to see, something it can do because our screens can only display a small number of items. And at the same time, Amazon is controlling the supply side, systematically destroying established brands and attempts by suppliers to create new brands. It demotes known brands and promotes no-name brands in their place. Producers are given only the information Amazon wants them to have.
Amazon isn't alone in this, either. Spotify and other platforms also engage in this two-sided manipulation. And Deliveroo is an attempt to do to the fast-food market what Amazon is doing to consumer goods. On Deliveroo, while you may think you're ordering from a restaurant or local takeaway, much of the food is produced in 'dark kitchens', which prepare meals under multiple brand names.
So much Big Tech 'innovation' is just market manipulation on a vast scale. As I have argued in the Telegraph, this actually creates a huge disincentive to entrepreneurship, as potential entrepreneurs can't take advantage of the traditional skills of observation and intuition to develop and sell products – they are really just puppets in someone else's game, at the mercy of decisions taken by the tech platforms.
This should concern anyone who wants a dynamic market that can create wealth and drive innovation. It's more than a little strange that the 'free market' lobby can't see this.
To enquire about republishing spiked's content, a right to reply or to request a correction, please contact the managing editor, Viv Regan.