Who will stand up for authors' free speech?
The Society of Authors has abandoned 'problematic' writers like JK Rowling.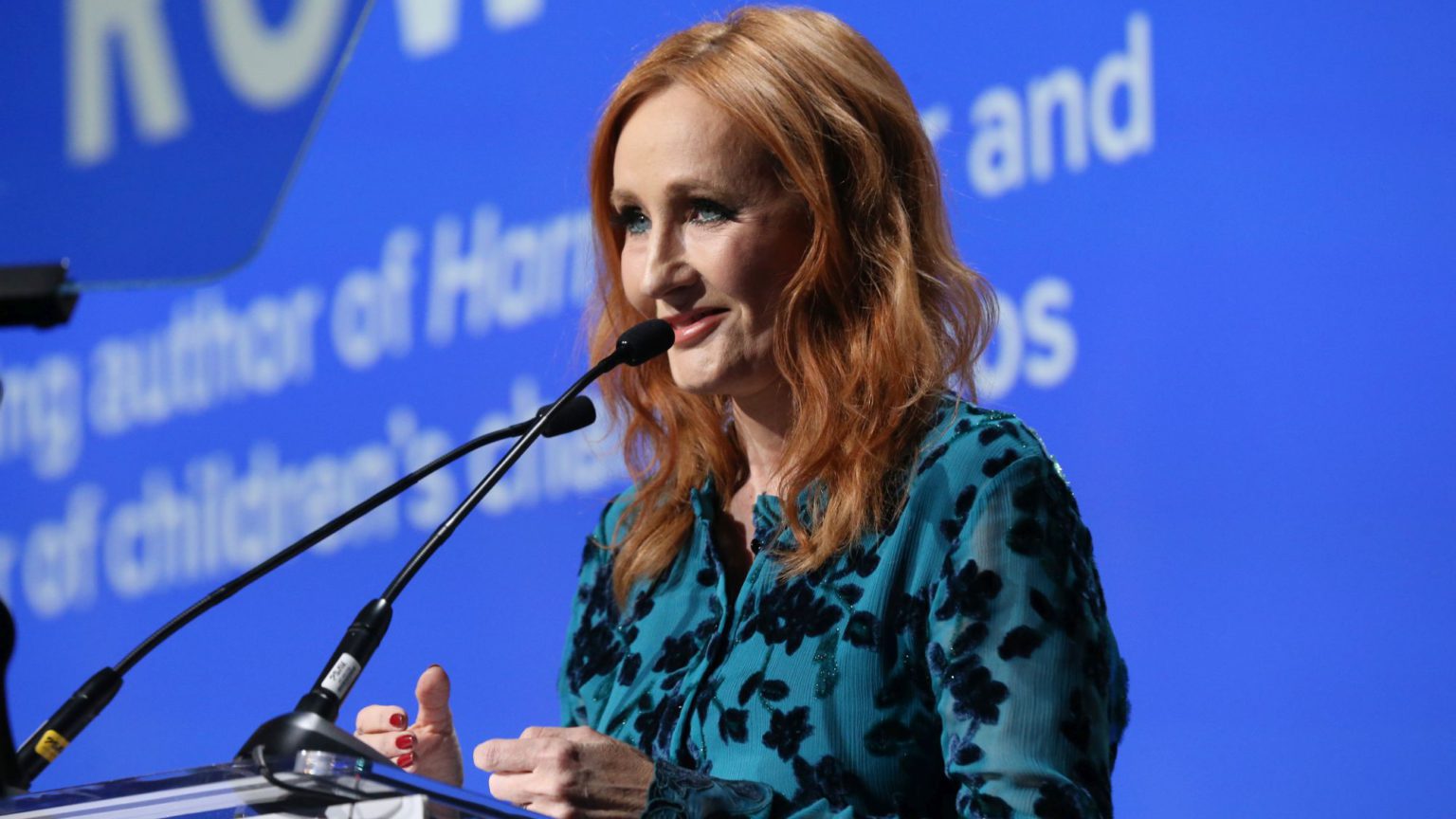 A row has broken out this week between Harry Potter author JK Rowling and Joanne Harris, the chair of the Society of Authors, the UK's trade union for professional writers. And although the catalyst for the disagreement was last week's vicious attack on Salman Rushdie in New York, the trans issue was hanging there in the background of it all, as Harris and Rowling are widely known to be on opposing sides of the transgender debate.
At the weekend, JK Rowling revealed that she had received what could very plausibly be seen as a death threat on Twitter. After she tweeted about the attack on Rushdie, someone responded to her with the ominous words: 'Don't worry, you're next.'
Unfortunately, instead of condemnation, the threat to Rowling elicited far too much whataboutery and side-stepping from those who should have known better. As usual, most responses to the death threat in the literary world were defined by where people stood on the trans debate.
The Rowling / Harris row then began in earnest after Harris put out a poll on Twitter asking: 'Fellow authors, a question. Have you ever received a death threat (credible or otherwise?) [Retweet] for [the] best results.' The poll options were: 'Yes', 'Hell yes', 'No, never' and 'Show me, dammit'.
Whatever Harris's original intention in posting the poll, it was widely viewed as either a highly insensitive thing to tweet so soon after the attempt on Rushdie's life, or as a swipe at Rowling. The tone of it seemed to essentially accuse Rowling of being melodramatic in calling out the threat she had received. Harris deleted the tweet after a few hours, only to put up essentially the same poll, just worded slightly less aggressively.
Harris then tweeted the following: 'Social media is messy. My poll the other day showed how often authors get threats on here, and how often they feel bullied. But here's the thing. The [Society of Authors] is a trade union, run by quite a small staff. [It] can't comment on every Twitter quarrel.'
This is true, to a certain extent. But it also sidesteps the big issue at stake here – that there is an increasing sense that if certain authors want to say things that go against the grain, or stir the pot in any way, then they can no longer expect the literary community to come out to bat for them – even if what is at stake is an author's physical safety.
Today Rowling argues in The Times that Harris has 'consistently failed' to defend female gender-critical authors who disagree 'with her personal position on gender-identity ideology'. Rowling cites the cases of two other authors, Rachel Rooney and Gillian Philip, who have suffered 'severe professional harm' for speaking out in the trans debate, but have been ignored by the Society of Authors.
Of course, as Harris says, the Society of Authors can't be involved in every single Twitter debate or controversy involving professional writers in the UK. But it would be nice if it at least tried to stand up for free speech.
Besides, the Society of Authors has made little effort to tackle the other major problems that writers face. For instance, the publishing industry is rife with contracts that are essentially openly ripping off authors, which is a particular problem when it comes to the large publishing houses. But the Society of Authors has said little against this, either.
Seemingly, the Society of Authors doesn't want to rock the boat, even though its whole raison d'être is to rock the boat on authors' behalf. Nor does it want to stick up for books and writers that are – to use that dreaded phrase now so often heard in publishing – 'problematic'.
Too many in the literary world seem to be convinced that cancel culture is not a real problem and is merely a myth cooked up by the right. But just because the Conservative Party and other right-wingers can be cynical in their approach to the culture wars, using any weapon at their disposal to beat down the left, does not mean that they do not occasionally have a point. Just because some on the right want to expand the use of the term 'woke' to include any idea that is vaguely left-wing does not mean that woke cancel culture is not insidious or does not exist.
If the Society of Authors isn't going to stand up to the threats authors face to their free speech as a first-order priority, and it is not going to challenge publishers who exploit writers, then it's hard to see why the organisation exists at all.
Now more than ever, writers need champions. We need people who will defend our right to say what needs to be said, regardless of how 'problematic' that can sometimes be. But when our own authors' union is missing in action, we will have to find these champions elsewhere.
Nick Tyrone is a journalist, author and think-tanker. His latest novel, The Patient, is out now.
To enquire about republishing spiked's content, a right to reply or to request a correction, please contact the managing editor, Viv Regan.