They finally came for Jerry Sadowitz
Comedians dismiss cancel culture at their peril.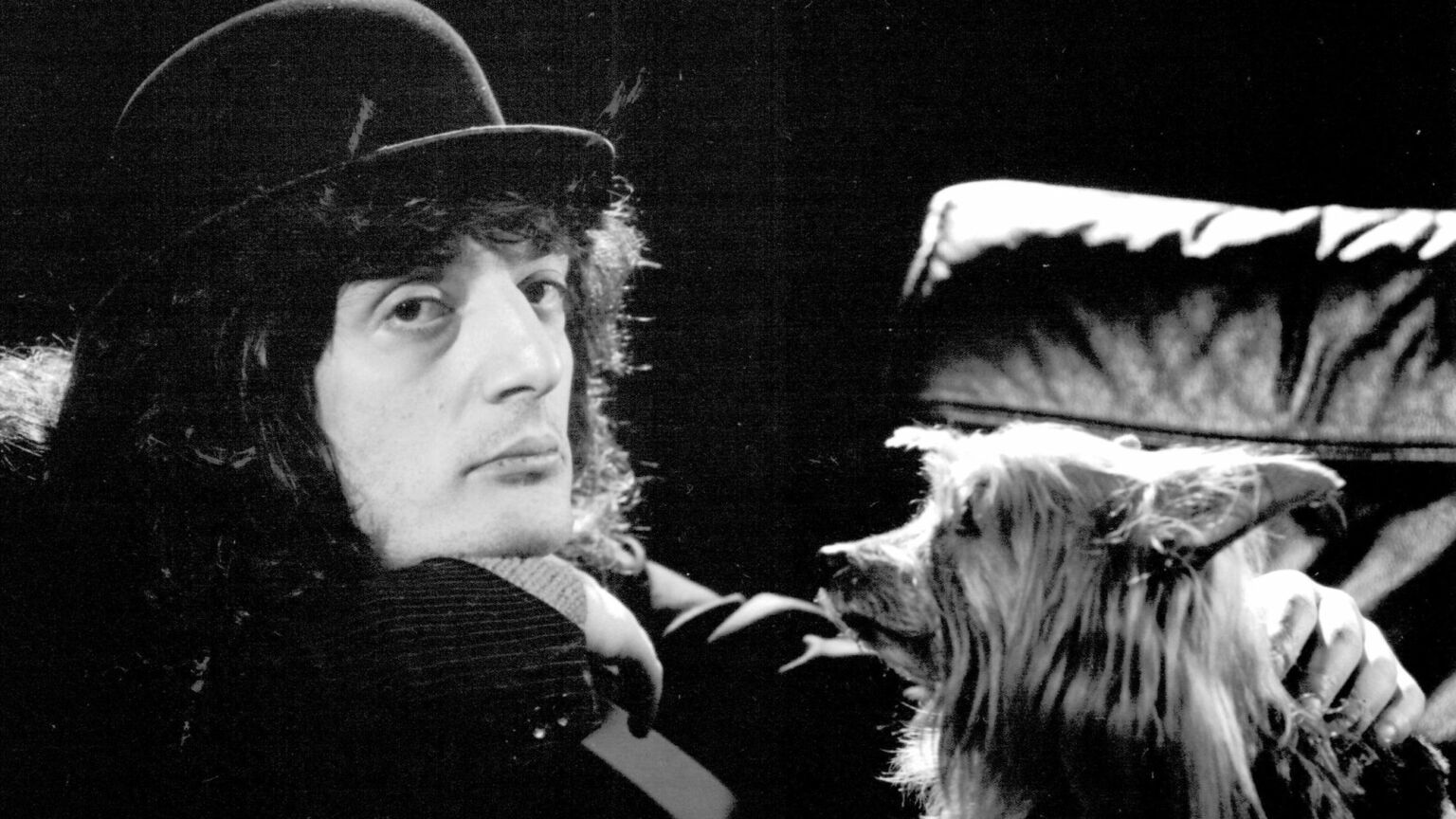 Coming as it does in the immediate aftermath of an attempt on Salman Rushdie's life, the purely bureaucratic cancellation of comic and magician Jerry Sadowitz by the Pleasance Theatre at the Edinburgh Fringe might look like an almost comically bathetic damp squib of a sequel.
Still, was it entirely right and proper?
Sadowitz allegedly uttered some unambiguously racist slurs in his show on Friday, including one at the expense of a current candidate for the role of Conservative prime minister. He also derided women – still a protected class, it is encouraging to see, in this context at least. And finally, he exposed his withered member to the audience, an organ no doubt as dispiriting, sad-eyed and moribund as the jester is himself.
Case closed?
I wasn't there and the statistical odds of you having been are pretty long. The best we can do is grope in the dark. Some who were there have described the evening as 'hilarious' and every bit as offensive as they were hoping.
Indeed, Sadowitz has devoted himself unswervingly for the past 30-odd years to the most relentlessly challenging material imaginable. Could his audience really have not known what to expect?
There were one or two advance clues, even for the uninitiated. The now cancelled show was called Not for Anyone, which might be construed as a trigger warning. And further, his Wikipedia page is full of details and quotes like this one, which refers to a performance in the late 1990s:
'The Herald newspaper described the show as featuring "Pyrotechnical swearing. Lavatorial straining noises. Wanton foodstuff-smearing. Simulated sodomy. Gratuitous adoption of Indian accents, plus spitting, shouting, and penile dismemberment."'
But that was then. Perhaps people assumed he had mellowed with age, and with the lavish cushioning from life's harsh realities that his cynical trade in hate speech garnished with children's conjuring tricks has afforded him. Who can say?
Some might think some of his previous outrages should have led to his cancellation years ago. Such as his 1987 Edinburgh Fringe show, Total Abuse, filmed at the Assembly Rooms and later released in audio as the album Gobshite. This album was quickly withdrawn from sale due to fears of being sued for libel by Jimmy Savile, as Sadowitz references rumours of the TV personality being a paedophile. Disgraceful! How was he ever allowed to perform live again, after such sacrilege? Here – not for the faint-hearted, do your own due diligence! – is a clip, shared with apparent impunity by BBC employee Jeremy Vine just a few months ago.
How dare the Assembly Rooms have platformed such outrageous accusations and mockery of a well-respected figure? Savile was not only alive back then, but also very much in the public eye. And to expose him and his legion of wealthy and influential benefactors to such hateful rhetoric was quite unforgivable. Yes, every word has since been proven to be not merely accurate, but if anything somewhat understated as a portrait of Savile's depravity. But still. Disgusting.
Many on Twitter feel, meanwhile, that Sadowitz's banning simply doesn't matter. They. Just. Don't. Care. Compared to the big issues, such as football, the self-importance of Fringe comedians seems to them pathetic, performative and tiring.
These comics are forever demanding the right to 'free speech' and to have their work understood in context and by intent. These comics seem to think they're some species of creative artist, rather than barely sentient, jabbering gibbons flinging their sticky disgrace into the appalled visages of the ever-dwindling few who are foolish enough to visit the annual Edinburgh freak show.
Much safer, if you must have a souvenir from the Fringe, to go and see Stewart Lee's Snowflake / Tornado, at the Stand's New Town Theatre. Lee's show is a magnificent defence of his own staunchly maintained liberal principles, his hostile attitude to the bourgeois conceit of punchlines and his sneering disdain for what he sees as the reactionary whining of the likes of Ricky Gervais. He even gets in a jab at 'far-right magazines like Breitbart and… spiked'. (Yeah! I made it, ma! Top of the world!)
At one point, he spends a full 10 minutes of your festival hour acting out, in contorted mime, the impossibility of actually 'saying the unsayable'. This is what people like Gervais claim to do, according to Lee, in particular with regard to transwomen, if I caught the gist. The idea seems to be that no one is actually being silenced today.
Well, having watched Lee's show on Friday, there was a pleasing irony in his parody finding its counterpoint in such emphatic terms later that evening – with Sadowitz actually saying the unsayable, and waggling the unwaggleable, and being actually cancelled.
Will other venues now follow the Pleasance down this road? There is reason to hope not. Enough eminent voices have come to Sadowitz's defence. They have emphasised that there are layers and layers of meaning in his work. And that as well as provoking beyond normal limits, his most offensive material is grappling with the 'shadow' – his own shadow, but also the universal, common shadow – to a degree that might alarm even Carl Jung, let alone most of the pink-cheeked young stand-ups, with their tales of being unable to open a bag of Maltesers in front of their girlfriend's father, without suffering seven months of erectile dysfunction.
Every comedian of note has a 'persona'. The word is Latin for mask. The point being, counterintuitively perhaps, that as well as not showing the true self, it is also fixed. Unchanging. Unresponsive to events. And there is something terrifying and true – and deeply, deeply comical – in this blank and pitiless proposition.
There has been no mask in comedy over the past 40 years more resolute in this conviction than that of Sadowitz. His countenance seems to me to be the precursor, the very paradigm, for the jester in every pack. I do not think they have dealt with him just yet.
Simon Evans is a spiked columnist and stand-up comedian. He is currently on tour with his show, Work of the Devil. You can buy tickets here.
Picture by: Open Media Ltd, published under a creative-commons licence.
To enquire about republishing spiked's content, a right to reply or to request a correction, please contact the managing editor, Viv Regan.